The challenges of week 6 of this season 5 of Fortnite have finally arrived and as always we at Holygamerz are here to offer you our guide
As always in this guide you will find our maps and our tips that will allow you to complete, as far as possible, in a quick and painless way those that are the new challenges for this week 6 of Fortnite season 5. Let's see together how to complete them all.
Fortnite season 5: let's see how to overcome the free challenges of this week 6 | Guide
Inflict headshot damage to opponents (0/500)
A very simple challenge to start this week. In fact, it will be enough for us to have a good aim and even a bit of luck and we will be able to complete it even in a single game. My advice is to use one of the many sniper rifles present in the game as they are the weapons that inflict the most damage. With the right bit of luck you will only need 3 shots. If, on the other hand, you don't want to work hard, play in 50 vs 50 mode and you can hit the downed enemies in the head.
Collect construction resources with a pickaxe (0/3000)
The only advice I can give you is that of land in Bosco babbling (almost always uninhabited) in order to cut down as many trees as possible and obtain as many resources. Once you get to 999 you can discard the wood and collect more. But remember to arm yourself too!
Look in the direction the stone heads are facing (0/1) (HARD)
Below you can see the map with the exact point where the various stone heads look.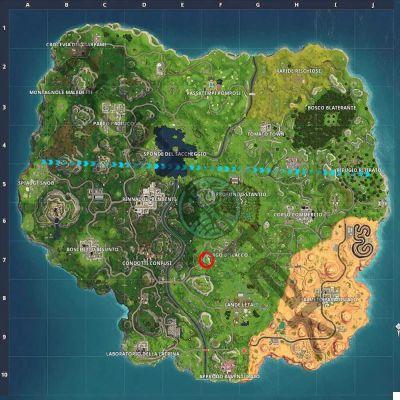 Fortnite season 5: let's see how to overcome the challenges of this week's Battle Pass 6 | Guide
Search for chests in the retreated Refuge (0/7)
Here's where you can find it all places in which it will be possible to find baskets.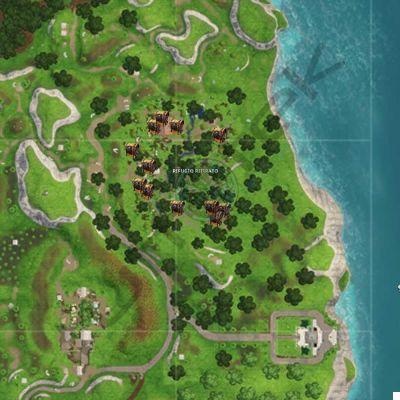 Complete time trials (0/5)
To complete this challenge you will need go to one of the points indicated in the map below and activate the clock you will see. Once the timer has started you will have to collect all the "spheres"That you will find along a path before time runs out.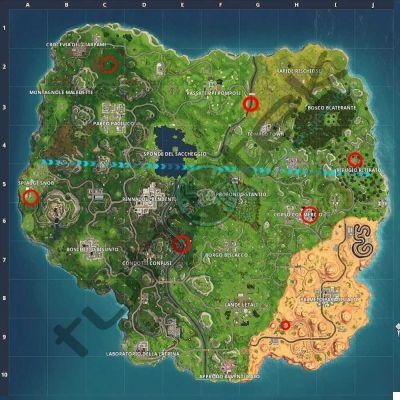 Eliminations with machine gun or light machine gun (0/2) (HARD)
The advice I feel I can give you for this mission is to get behind your opponents and open fire to melt them with a few well-aimed blows. If, on the other hand, you prefer a more sedate approach, you can take down enemies in 50 vs 50 mode and take them out with the machine gun. If you hit them in the head, you can complete 2 weekly missions in no time.
Eliminate opponents in hanging Pinnacles (0/3) (HARD)
Try to land as fast as possible and pick up weapons right away or you will be doomed. Pinnacles in fact always remains the most frequented place by many players, so keep your eyes peeled because you can find yourself in fight against multiple enemies at the same time.
That's all for this guide on week 6 now. If you are still groping in the dark with the challenges of Previous week of this season 5 of Fortnite, you can safely consult our guide by clicking here. What do you think of these challenges? Am I to your liking? Do you find them difficult or are they easier than usual? If you have any doubts, comment this guide in the section below. In order not to miss further news and future guides on your favorite game, keep following the pages of Holygamerz!