If in the previous guide we had introduced you to the best forwards of FIFA 20, today we present you the best midfielders to crush your opponents in FUT and in Career mode
If attackers have to score tons of goals and defenders have to break the legs of opposing players, midfielders are the glue that holds the team together. Complete and tireless, with good midfielders controlling ball possession becomes a walk and victory at the end of 90 minutes is practically insured.
Running more than others is not an option
Some say it is better to be ugly but effective. Probably, whoever expressed this sentence is a midfielder. By all means, with every drop of sweat, the goal of the midfielder is to keep the departments together and manage the game to envelop the opponent in a network of passes to the opponent's goal. For this reason, among passing wizards, relentless scorers and lethal attacking midfielders, today we are here to offer you the FIFA 20's best midfielders.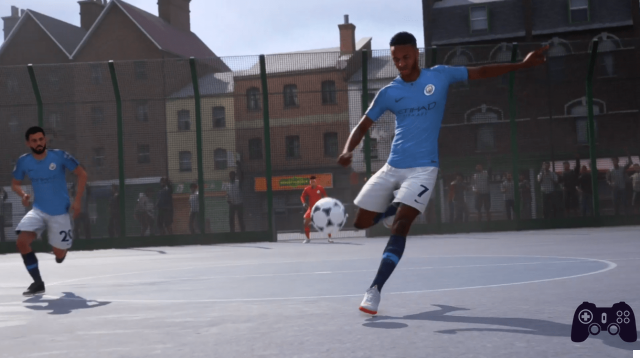 Kevin De Bruyne - FIFA 20: Best Midfielders for FUT and Career Mode
As in reality, so in the game. Kevin de bruyne, the Manchester City midfielder, with his 91 overall is the strongest midfielder in the game and arguably the world. Best assistman of the Premier League and second best marker, De Bruyne has become stronger and stronger over the years, to the point of establishing himself as an immovable owner in the ranks of Pep Guardiola and then one of the best midfielders around. Gifted with a decent speed, as well as being strong in shots and dribbling, he is the most accurate midfielder in passing, making him the first choice for your midfield.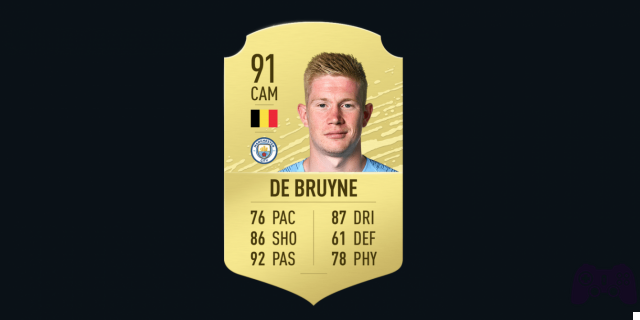 Luka Modric - FIFA 20: Best Midfielders for FUT and Career Mode
We completely change the league and position on the pitch. Luka Modric, central midfielder e winner of the golden ball in 2018, it is probably the best choice for a less unbalanced and more ball-oriented midfield. Confirming himself as one of the best in the world, as well as one of the best midfielders of FIFA 20, the Real Madrid player with his 90 overall proves to be not very physical but the best in dribbling and one of the best in passing. Ideal for controlling possession e set up the game.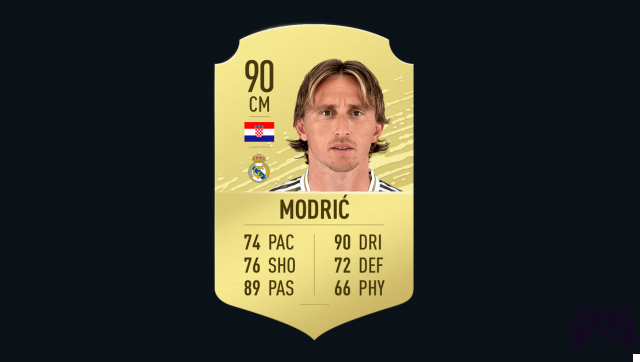 N'Golo Kanté - FIFA 20: Best Midfielders for FUT and Career Mode
We go down further and arrive at the rearmost position of the department. Among the defensive midfielders, N'Golo Kanté is undoubtedly the most unsurpassable, a real rock. The Chelsea midfielder and world champion, with an overall of 89 is fairly fast, with a good physique and extremely solid. In a midfield with a good playmaker and a quality attacking midfielder, Kanté turns out to be the icing on the cake, completing the department perfectly. If we are looking for a midfielder who, in addition to making an interdiction, also knows how to set the game, however, we should look elsewhere.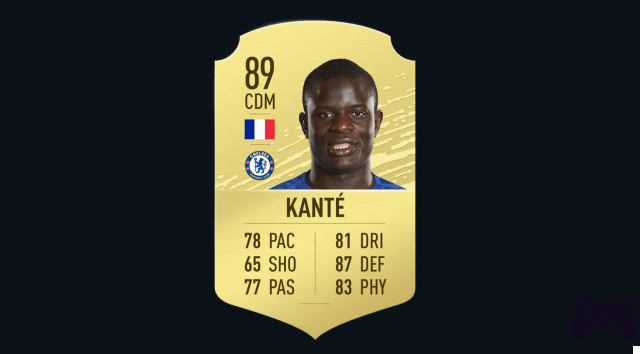 Sergio Busquets - FIFA 20: Best Midfielders for FUT and Career Mode
Barcelona's defensive midfielder has been for years one of the best midfielders in the world and in FIFA 20. As unpleasant or unfair as some may consider him, his talent is undisputed, and its 89 overall is proof of that. Despite being extremely slow, Sergio Busquets is balanced in all the remaining characteristics, showing himself strong in the defensive phase, as well as discreet in the setting phase. If you are looking for a indefatigable handyman, probably Busquets could be for you.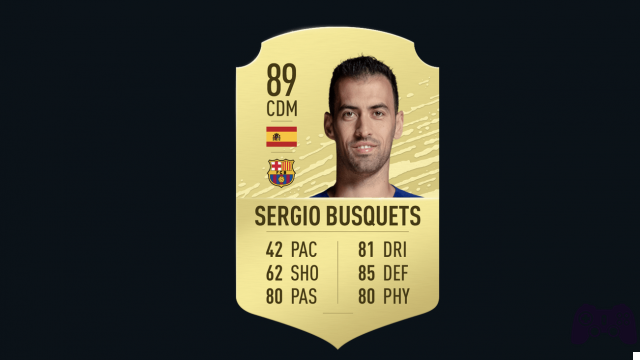 Toni Kroos - FIFA 20: Best Midfielders for FUT and Career Mode
On the lower step immediately, among the midfielders with overall 88, we find Toni Kroos. The Real Madrid midfielder proves to be an excellent alternative to the top of the department to manage the ball in midfield, with an excellent score in dribbling and passaggi. The latter is its main feature, proving to be extremely precise in setting up the game both from near and far. Also capable of long-range shots, with the German midfielder every now and then it is a must to try the conclusion from a distance.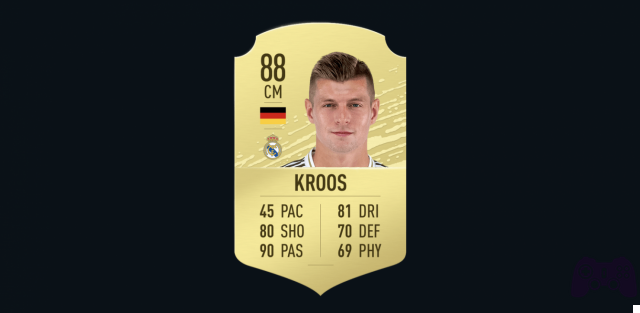 Christian Eriksen - FIFA 20: Best Midfielders for FUT and Career Mode
With his recent move from Tottenham to Inter Milan, Christian Eriksen undoubtedly brought a qualitative leap to the midfield of Antonio Conte's team. This attacking midfielder proves to be extremely complete in the attack phase, accurate and also fairly fast. The passages, just like Kroos, are Eriksen's strong point which proves to be very precise both from up close and from afar. Great penalty taker and corner kicker, he proves to be a great finisher both on set pieces and from distance.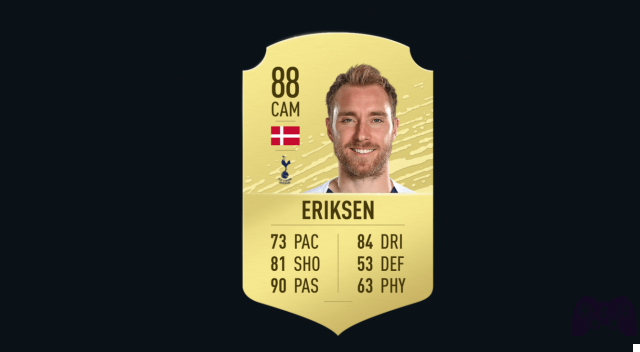 Paul Pogba - FIFA 20: Best Midfielders for FUT and Career Mode
At this point on our list we find another midfielder from the French team that won the last world cup. Paul Pogba, a former Juventus midfielder currently in force at Solskajer's Manchester United, proves to be a very difficult central midfielder to be up against. With an overall of 88, the stats make it extremely complete and balanced; strong physiqueSkilled in dribbling and precise in passing, Pogba imposes himself in the center of the department as a choice very respectable.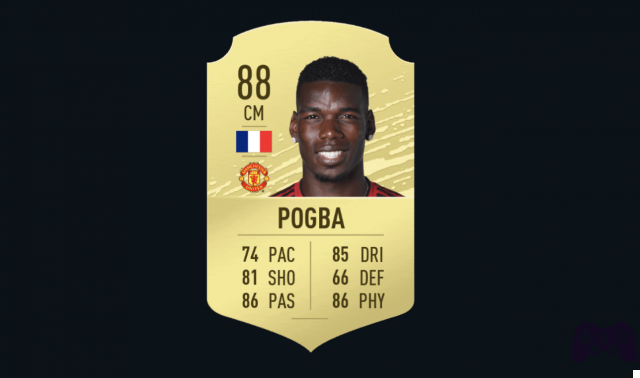 Marco Reus - FIFA 20: Best Midfielders for FUT and Career Mode
Battered by injuries, the Borussia Dortmund midfielder is back stronger than ever. After regaining his position as an unmovable holder, with an overall of 88, Reus he is also confirmed as one of the best attacking midfielders in FIFA 20. Strong in all the main characteristics for an attacking midfielder, this player reveals himself really destructive behind the tips. Capable of churning out assists on assists and conclusions from a respectable distance, Reus is a great alternative to more expensive midfielders.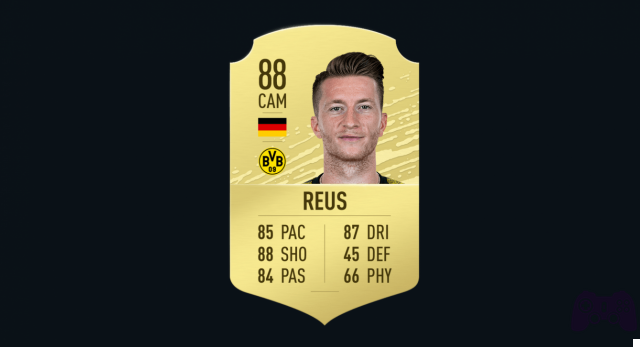 David Silva - FIFA 20: Best Midfielders for FUT and Career Mode
For years one of the best midfielders in the game, David Silva it is also confirmed in FIFA 20 on the upper floors among the best in its department. The Manchester City attacking midfielder is not very fast but on the other hand he proves himself strong in dribbling and passing, key qualities of a good attacking midfielder. Also gifted with a decent shot, Silva is ideal behind the tips to serve the attackers in front of goal or try the individual breakthrough.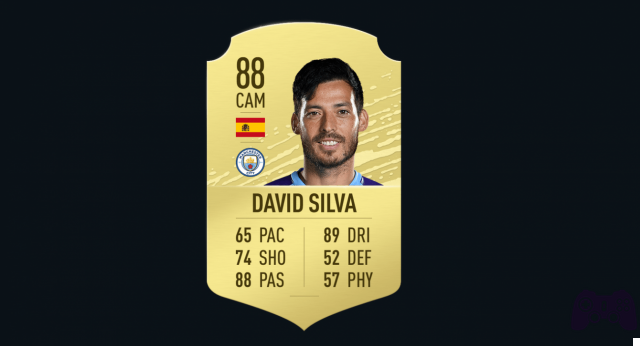 Paulo Dybala - FIFA 20: Best Midfielders for FUT and Career Mode
The jewel, the jewel of Juventus that for some years has not ceased to amaze with its plays. Quick, exceptional in the narrow and precise in the passages, Paulo Dybala with an overall of 88 he is confirmed as one of the best attacking midfielders in the game. Not very physical but with a high dribbling score, this player reveals himself really destructive under attack. Other than that, Dybala is an excellent hitter for set pieces and corner kicks. A very valid alternative to those looking for a quick game based on entries.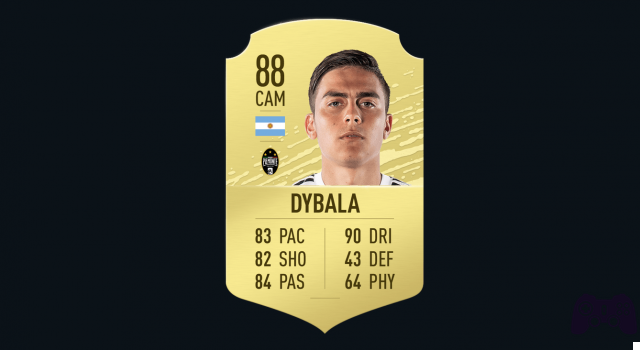 The defender defends, the midfielder sets
Well friends, we've come to the end of this guide on the best FIFA 20 midfielders. To recap, the top of this department are:
Kevin de bruyne 91
Luka Modric 90
N'Golo Kanté 89
Sergio Busquets 89
Toni Kroos 88
Christian Eriksen 88
Paul Pogba 88
Marco Reus 88
David Silva 88
Paulo Dybala 88
We hope we have been helpful with this guide to find the right attacking midfielder for you. If you have alternatives or advice on any other player please let us know in the comments, and in the meantime we invite you to stay connected on Holygamerz for more guides, news and much more on FIFA 20 and beyond. Hi, and have a good game!