Far Cry 6 is an enjoyable experience in single player, but this does not mean that it cannot be fun in company, so here we explain how to play online with friends
Recent episodes of Ubisoft's open world FPS saga have seen the introduction of a online cooperative, and it is therefore not surprising that multiplayer also returns in Far Cry 6, of which it forms an important part of the experience. Yara, the game's setting, is a beautiful island full of things to do, and offers the chance to wipe out the oppressive regime of Anton Castillo even in the company of a friend. And that's why, therefore, we want to show you, in this guide, how to play Far Cry 6 online with friends.
Together is better
Basically the whole game can be dealt with in the company of a friend, but you can also play together with strangers, without any kind of problem, thanks to a system that provides the drop in ed il drop out at any time, so you can play side missions, expeditions and much more. Obviously not all features are available from the beginning of the adventure, so we explain how to access the ability to play online with friends in Far Cry 6.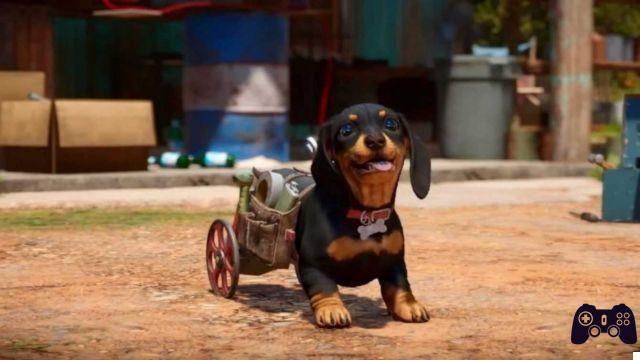 How to unlock multiplayer co-op - Far Cry 6: how to play online with friends
Multiplayer is not enabled at the start of the game, with the introductory mission therefore having to be played solo. The ability to join forces with another player does will unlock after completing the "Du or Die" mission on Isla Sanctuary. The quest will be tackled in the first few hours, and after completing it, Juan will be rewarded with a flamethrower and the first Supreme backpack. Later, through a notification, we will be notified of the unlocking of the cooperative.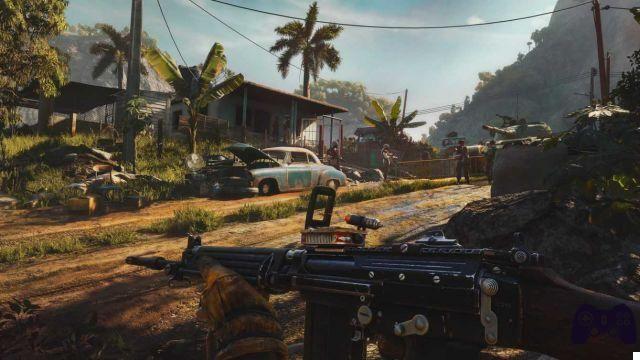 How to invite and play with friends - Far Cry 6: how to play online with friends
Once the co-op will be available, we will have the possibility to invite friends, or match up with random players, all via the menu. It will be enough to pause the game and select the corresponding icon, which you will find in the upper right corner of the screen. From here you will have to select "Play with a friend" for to invite someone from your contact list. "Find a partner", on the other hand, will be used to recruit a random player, while "Become a partner" will allow us to join a match of others.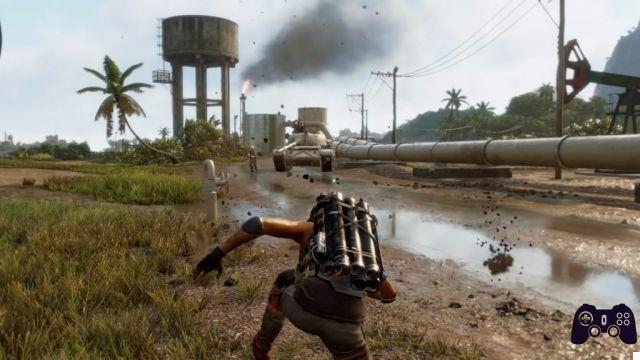 Full game and crossplay - Far Cry 6: how to play online with friends
The entire game campaign can be played in co-op once the feature is unlocked. Once you have faced the solitary incipit of Far Cry 6 we will be able to play in company with friends online at any time. This includes the main missions, secondary content and everything in between. Unfortunately the crossplay between platforms is not enabled in the last title Ubisoft, therefore PS4 players will only be able to play with PS5 users, while Xbox One players only with Xbox Series X / S owners. In short, it will not be possible to join forces with players from other systems.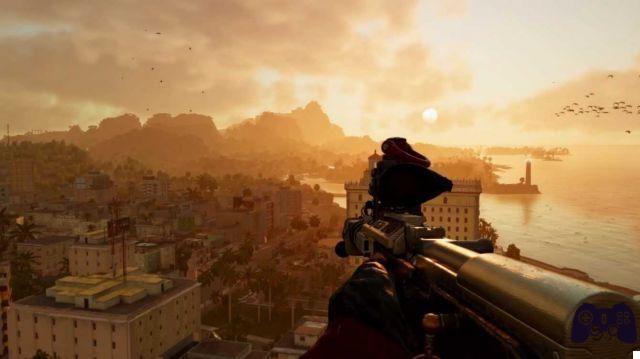 Unity is strength
Beyond these limitations related to crossplay, one can only be happy with the opportunity to enjoy the whole experience of Far Cry 6 in the company of other players. As well as that of shaking hands with others. The quantity of activities proposed by the title Ubisoft it's definitely important, so be prepared to spend a hefty amount of hours on Wound.
Before saying goodbye, and renewing the invitation to stay in the company of Holygamerz, we remind you that the game is available for PC, PS4, PS5, Xbox One, Xbox Series X | S, Google Staff and Amazon Luna and we invite you to let us know. whether this guide on how to play Far Cry 6 online with friends was useful or not. And if you want to buy the game at a discounted price, the advice is to take a look also on Instant Gaming.