In this guide on Dragon Quest Builders 2 we will see how to change the appearance of our character, the gender and how to insert the skins for weapons and clothes
Also recently released in the West, Dragon Quest Builders 2 throws us into a fantastic world full of cubes, disparate and sometimes very unusual objects. If you were already immersed in the fantastic adventure undertaken around theAwakening Island, you would know that creativity and imagination are the basis of the thought of every self-respecting manufacturer.
Once the title is started we will find ourselves customizing our character, but in a very bland and superficial way, managing to change the color of the skin, hair and eyes… which clashes with the creative vibe of the title. Later in the game, however, we will unlock the Dressing table and will allow us to redo the initial customization, adding more options. Let's see how to unlock it!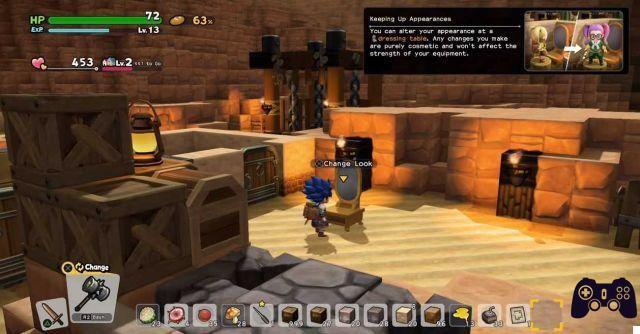 Dragon Quest Builders 2: how to change your character's appearance | Guide
We warn you that to get this object you will have to proceed to the second island of the game so if you want to avoid spoiler of names and anything else we invite you to stop reading. Although the Dressing Table is introduced once the Camposolco quest is over with a small tutorial, you can actually build it after unlocking the recipe, on the island of Khrumbul-Dun. Once your character has memorized the process, just go to the workbench and build it.
To do this, you will need to have with you: 3 pieces of wood, 5 glass and 1 copper ingot, so the process is simple. Once you have placed it on the ground and interacted, an interface will open in front of you that offers various options. In addition to being able to choose the initial settings again (being able to change the gender of your character), you will be able to set skins for weapons and clothes. This is very useful if you want to use your favorite item of clothing, while not giving up the defense of the ultimate armor (the same goes for weapons).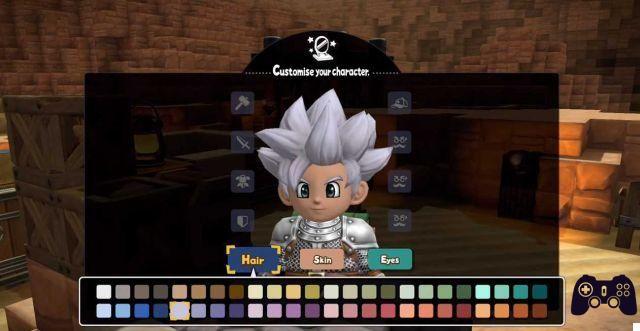 The guide ends here!
Our guide on how to change your character's appearance in Dragon Quest Builders 2 ends here. Was it useful to you? We remind you that other title guides are available on our site Square Enix, like the one on how to find and solve the Camposolco Sanctuaries, or the one containing the advice to get started.
Keep following Holygamerz for other guides, news and everything related to the gaming world.