In this guide we will see how to activate the HRA machine in Control using punch cards in the terminals. Let's find out together!
We continue with the guides of ControlThe new work Remedy available for PC e PlayStation 4. In this article we will focus on how to activate the HRA machine in Control, correctly inserting the punched cards in the appropriate terminals. In the course of this guide we will therefore see in detail how to solve this puzzle phase of the game.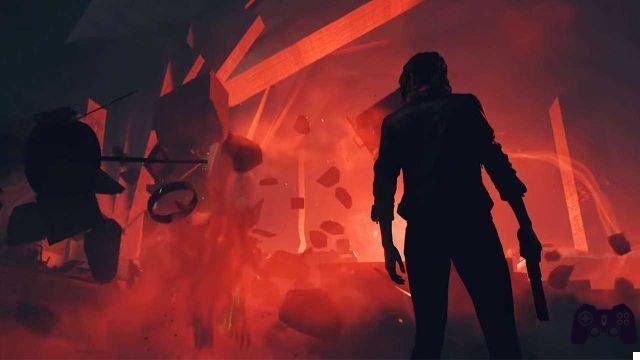 Control: how to use the cards to activate the HRA machine
The procedure to follow begins in the mission of Control "Old Boys' Club". In fact, once we meet Marshall, we will be asked to solve a puzzle that asks to restart the punch card terminals and then activate the HRA machinery. What is the quickest method to follow? First of all you have to collect the five yellow punch cards, each with a different symbol. These are quite easy to locate, as the boards are in the immediate vicinity of the HRA machine and also upstairs in a separate room.

The punch cards, numbered according to the terminal to be used for each.
Once you have all five cards, you need to insert the right one into each numbered terminal. Terminal numbers can be found by looking at the shapes taped on the sides of them. This puzzle can be solved more easily by looking at the white boards in the main room and the one upstairs. Each puzzle will give a hint as to where it goes into Control each card to activate the HRA machine. Once the puzzle is solved, you will be able to access the machine in the center of the room. Once completed, you will be able to reactivate in Control the HRA machine and complete the mission.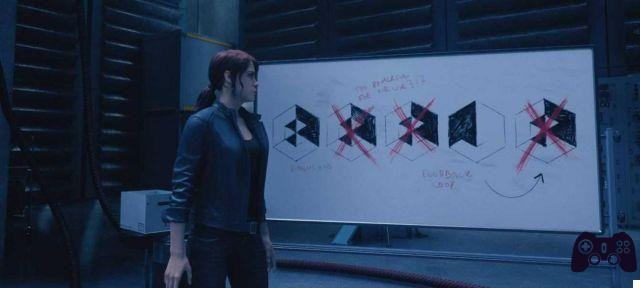 The whiteboard that helps solve the puzzle related to punch cards.
Control: all the guides we made for this game
We remind you that on our site you can find the following guides dedicated to Control:
How to solve the mirror puzzle in Control;
How to unlock all skins in Control.
To stay updated on Control guides and not only that, keep following us on the pages of Holygamerz!