In this guide you will find out how to take the Juggernaut in Call of Duty Warzone, you will be unstoppable and closer to victory
If you have come across this guide, the reasons are few: you want to win at all costs or you don't know what Juggernaut is. This is a really powerful piece of equipment that allows you to have one increased amount of life and being able to wear a very powerful gatling to take down your enemies with ease.
That said it's probably already clear why so many players are looking to get it, it does indeed provide a big plus and with a minimum of skill it almost guarantees the win. To be able to get it there are various steps to take, so it is not immediate to be able to get your hands on it. Let's start then to describe the various steps necessary on how to take the Juggernait in Warzone.
The Bunker method
First of all it is necessary get a red key to enter one of the bunkers. It is likely that in your games you have already visited some of them, so you will know that some need a password, however we do not have to access these.
To get a red key you have to commit to opening as many chests as possible in order to find one randomly. Keep in mind that they are not easy to find as they are identified as "rare" items. If you have succeeded then you can head to one of the bunkers located in these places: Prison, Hills, Quarry, Military Base e Women. When you are inside one, your inordinate search can start by opening lots of chests, this should facilitate the search a lot. However this is not a system that guarantees obtaining the Juggernaut, the next one will take you slightly closer and be able to get it.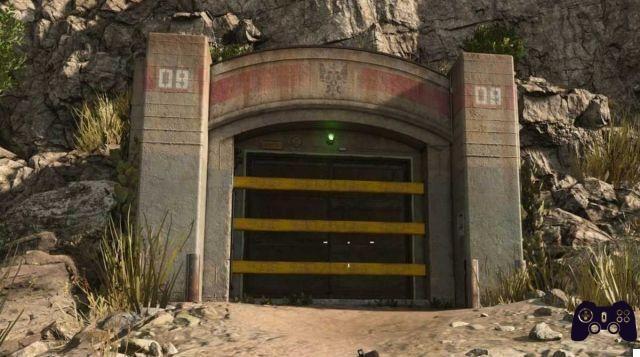 Downtown's easter egg - CoD Warzone: how to catch the Juggernaut
The first step is enter the City Hall building in Downtown, recognizable by its dome-shaped structure on the roof. Two players from the group should enter the building and the other two should promptly find a helicopter and have it ready to go as soon as possible. Once inside the building, players need to find the keyboard on the ground floor and enter the code, which is 2179.
By entering the code, the building will go into lockdown and it will no longer be possible to enter it. Next to the keyboard is the computer, which he will have four images on the screen and a number to accompany them. Players will need to find those pictures in the building, all of which will have their own numbers under the painting.
Both the computer number and the painting number need to be added or subtracted to get four separate digits. Once you have entered the correct code, the message will appear "Subway Override Authorized". Now you will have to and can leave the building. With the next step you will be close to being able to take the Juggernaut in Warzone.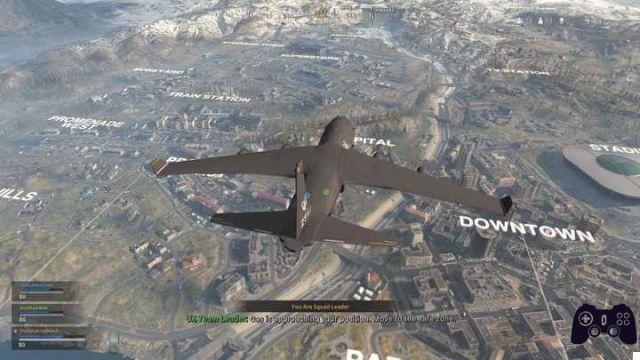 Now on the subway - CoD Warzone: how to take the Juggernaut
Next you will have to quickly jump on the helicopter and head towards the station subway at the airport. Now you will need to enter the station platform where you can find and activate another keyboard. The computer screen will indicate restart and a train should reach the platform.
Once on the train, you will be taken to a new subway location, where it is possible collect all the loot unlocked with the Downtown easter egg in Warzone. Some of the loot may include longer lasting gas masks, the prediction killstreak, juggernaut killstreaks, and so on.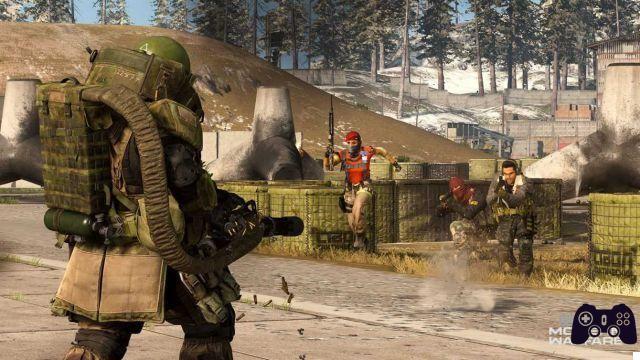 Unstoppable
At this point you should know how to take the Juggernaut in CoD Warzone. In case there are any doubts or you want clarifications, ask us your questions below in the comments! Otherwise take a look at our other guides: how to improve your aim, the best places on the map to fall, tips and tricks to win the Battle Royale and best weapons to win.
Call of Duty Warzone is available for free on PC, PlayStation 4 and Xbox One. We invite you to continue following us to stay updated on video games and technology.