If you want to know the best places on the map to fall, don't change the page, we tell you them in this guide for Call of Duty: Warzone
After countless rumors showing images and probable details about the game, Call of Duty: Warzone is finally here. Activision has tried in every way to make this launch a surprise, so much so as to release the game only after 1 day from the official announcement. We have already tried it and discovered the most advantageous positions against other players. Whether it's Fortnite, Apex Legends or PUBG, in almost every Battle Royale we will have to position ourselves on the map at the beginning of the game, hoping to find the perfect and best-supplied location. In this guide we show you the best Places on the map to fall for Call of Duty: Warzone.
The most stocked and strategically best
With the success and excellent support for Call of Duty: Modern Warfare, this Warzone is proving to be a great title and a worthy adversary for all other battle royales. It's a game full of details that will potentially add life to its community. On top of all this is also available the crossplay across all platforms: Xbox One, PC and PS4 (which can be manually disabled). Verdansk is the name of the map in which all the fights take place, full of unpublished and historical places to the saga and which can host up to 150 players at the same time. There are 40 different named places to land on, let's find the best ones for Warzone.
Arklov Peak Military Base - Call of Duty: Warzone, best seats
It is a classic of the battle royale that the military bases are richly supplied and Warzone is no exception. Being located in the far north and in an area with no other adjacent locations, it will surely be a concentration of players looking for supplies. Should you choose this area as a landing point, beware of the shootings and snipers in the mountains, ready to hit you from a distance. Maybe it was foreseeable that the Warzone military base was one of the best places, now let's see the next ones.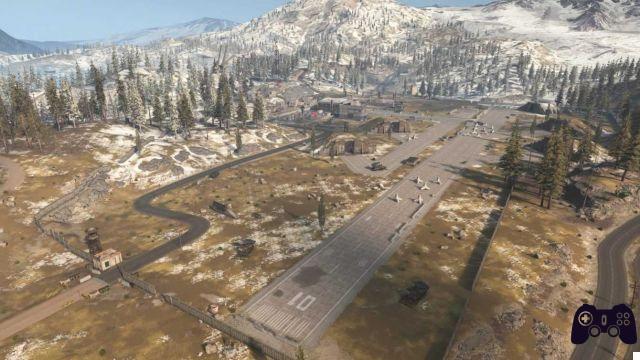 Zordaya Prison Complex - Call of Duty: Warzone, the best places
Being located in theextreme southeast, the prison is a rather safe place from various gun battles. This semi-desert area is full of rocks and is very inconvenient to reach (unless it is on the flight path) but it balances with a very dense presence of objects. For a quiet collection without too many inconveniences we recommend falling on this rental. In case we meet someone, the surrounding nature will allow us to easily find shelter.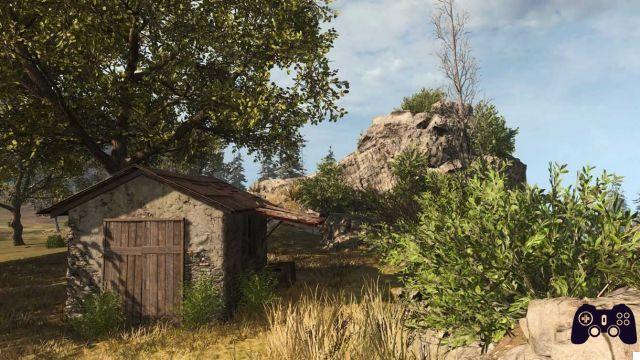 Verdansk International Airport - Call of Duty: Warzone, the best seats
Also 'airport it's another one of those typical places full of instruments and anyone who has played DayZ will certainly know something about it. Located in the commercial area of ​​the city it is one of the largest places in Verdansk. Thanks to this it is easy to go unnoticed during our research. Also, the surrounding area is very large and empty, so watch out for snipers as usual. The next landing spot is the last one, and on Warzone and is perhaps one of the most chaotic but object-rich places to fall into.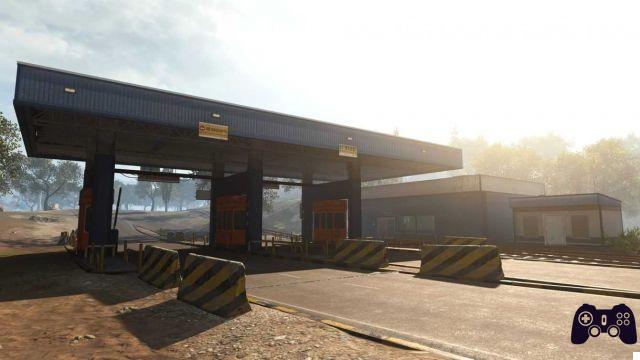 Downtown Tavorsk District - Call of Duty: Warzone, best places
This district is the densest of homes, warehouses and certainly also of players. In addition to being easily located from a distance thanks to a brick bridge (near the hospital and the station), it is also very easy to meet the plane's launch path. It's a area full of opportunities but you have to pay close attention to opponents, fortunately the numerous buildings serve as places of protection, hide it. However, they are also elements that favor ambushes, so open your ears for the steps and therefore beware of campers.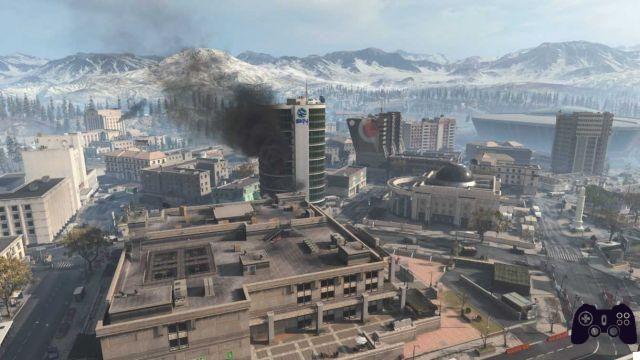 Time to go back to the war zone
With the information we have provided you now know the best places to fall for Call of Duty: Warzone. In case you have any doubts or want clarification on this Battle Royale created by Infinity Ward and Sledgehammer, ask us your questions below in the comments or take a look at our guides of tips and tricks and best weapons to use to win. The game is available free from March 10 for PC, Xbox One and PS4 with the option of crossplay. In the meantime, I invite you to keep following us on Holygamerz to stay up to date on the world of video games and technology.