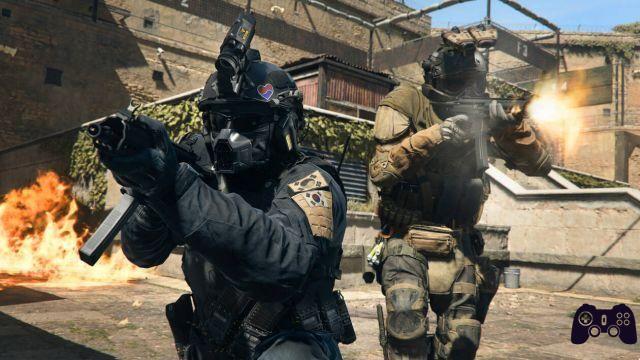 With the launch of Call of Duty Warzone 2, many fans of Activision's FPS saga have found bread for their teeth thanks to an updated, improved and sometimes expanded battle royale. This new experience has been welcomed by the players with great fanfare and enthusiasm, but as it happens more and more often with a new release linked to the COD universe, everything has not been free from defects. Among these, a new one has recently emerged glitch related to experience points, which is a real torture for gamers.
The glitch in question is making the rounds on the web in these hours, with a whole series of reports that speak of a problem that allows players to be tortured in Call of Duty Warzone by repeatedly bringing them back to life with the note Revive Pistol of Call of Duty Modern Warfare 2 (you can buy it on Amazon) and earning bonus XP points. This very particular weapon can also be used in the new Warzone in the battle royale and DMZ mode, but at the moment it is haunted by a glitch.
This gun, in fact, hides a decidedly insidious function and capable of torturing the unfortunate while also obtaining bonuses to XP points. This weapon, in fact, can also be used to revive enemies and thanks to this exploit. You will know that every time you knock down an opponent in Call of Duty Warzone 2 you will get 100 XP, but if you revive them with the pistol, you can also kill them a second time and get another 100 XP and the loop can continue.
YOU CAN REVIVE ENEMIES IN WARZONE 2.0 pic.twitter.com/39rTrLeSk9
— GUARD Isaac (@IceManIsaac) November 29, 2022
Although there are several testimonials of this glitch around the web, at the moment Activision has not yet announced that it is working on a resolution to this problem. We know, however, that the company always fixes these kinds of issues, so it will only be a matter of time.
Before saying goodbye, we advise you to visit our YouTube channel, where you can find videos dedicated to the gaming world at 360 degrees.