The latest creation of Ninja Theory is finally available, with Bleeding Edge we are ready for battle discover our tips and tricks to take the first steps
We are facing the latest creation from a development house with a vast knowledge of action games. Ninja Theory was in the spotlight thanks to the acclaimed Heavenly Sword, Enslaved: Odyssey to the West and the enigmatic Hellblade: Senua's Sacrifice. How long Bleeding Edge is very far from the dramatic tones of the events of Senua, it still contains the same approach to attention to detail.
It is a stylish title that is not afraid to blind players with its bright colors, combining very different inspirations and never creating too much confusion in the battle.In this guide for Bleeding Edge we will explore some tips and tricks for getting started.
The Bloody Edge
In Bleeding Edge numerous team battles are fought for the conquest of strategic points or precious resources to collect. Each component of the game encourages collaborative approaches with their companions, strongly discouraging solitary actions. Also don't be confused by some generic similarities with Overwatch, in Bleeding Edge there are many features that make it a different and unique game. As we will see in this guide, there are some tricks to keep the concentration always on the most important objectives. Let's not dwell further and find out how to win more.
Team play - Bleeding Edge: tips and tricks for getting started
As already mentioned in the introduction this is a title that encourages team play, whether with strangers or with friends. Structurally, the matches are 4 against 4, with the two teams competing for the points of conquest or resources to be obtained. For this purpose, the skills of each fighter are made to be used mainly in support or together with other players, so as to obtain lethal synergies.
Except for emergency situations such as having to restore life, it is highly inadvisable to be alone. We will risk finding ourselves unprepared and die under the blows of a sudden ambush. So seek follow your team paying attention to their position, just locate them on the minimap or look around for their life bar (always visible above everything).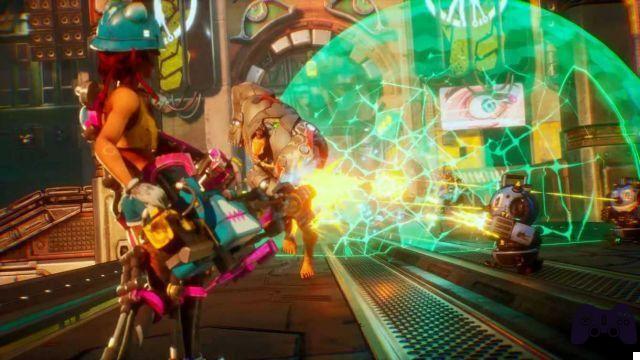 Best characters to start - Bleeding Edge: tips and tricks for getting started
For the tutorial to be very explanatory and the learning curve is not steep, using certain characters initially can help you become familiar with the game. Among these we find Buttercup, the "motorcycle woman" in the role of tank. It has very easy to use and fun abilities including a hook for luring distant and fleeing enemies (hold down the lock-on button) and an ability for area damage.
Among the healing characters Miko it is certainly among the most useful and with the most effective escape mechanics, it can easily freeze enemies in place, escape and heal in complete safety. Nidhoggr instead he is among the most recommended characters to inflict damage, not surprisingly he is also the character with whom the tutorial begins. It has a slip useful for both attack and flight, and also has a ranged ability to stun, useful in pursuit or escape.
The icing on the cake is his ultimate with which he can stun all enemy characters around for a considerable range of distance. When you become more familiar with these fighters, you begin to use the others as well to go deeper and deeper to discover the game mechanics. Knowing and using all the characters will also make it easier to deal with them.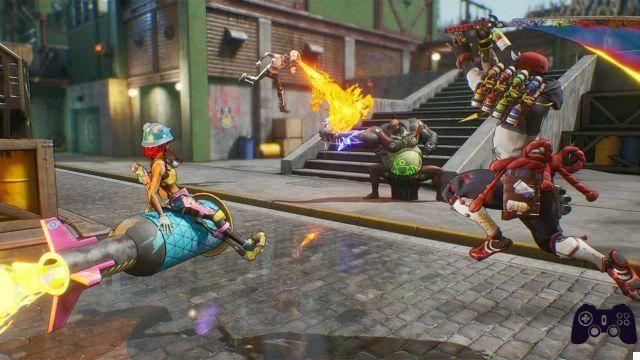 Using the map to your advantage - Bleeding Edge: tips and tricks for getting started
If there's one thing about Bleeding Edge that looks like Team Fortress 2 or Overwatch, it's definitely in the presence of landscape elements that can be used to your advantage. In this game every map has dangers that can hang over players, from the classic train which can run over anyone by crossing the map to lethal bombings planes.
All of these dangers can be used to overturn group fights by taking advantage of the various crowd control skills. For example, Miko could use his stun to block an enemy below the bombing target area. Even more effective is Kulev's ultimate, which allows you to remotely control an enemy and make him go under a passing train. Get creative and put your diabolical combinations into practice.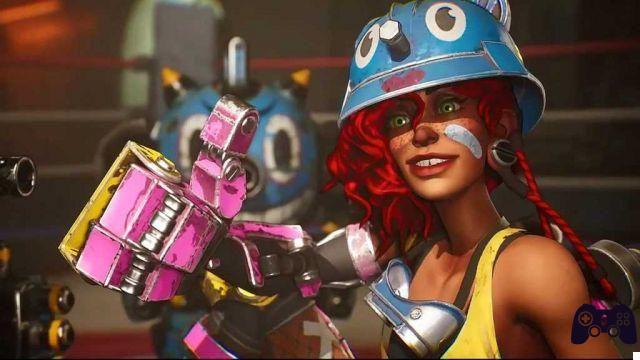 Don't force yourself to use just one character - Bleeding Edge: tips and tricks for getting started
Bleeding Edge is a game made to fit any style of team play. The right combos can make a big difference but often only work if there is coordination between the chosen fighters and if there is the right effectiveness against those of the opposing team.
The game to overcome this problem makes it very easy for us to solve it. Not only at the beginning of the game, but every time we are in the initial lobby we will be able to choose or change the character. If the game gets complicated and we fail to be effective, maybe it's time to change to improve the alchemy between fighters.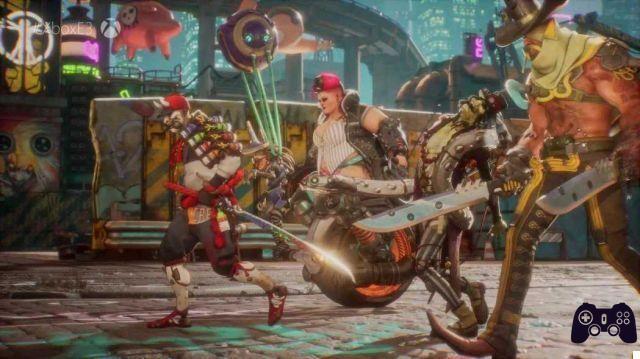 Let's go back to the arena
With the guide that we have provided you now you know some tips and tricks to get started in Bleeding Edge. In case you have doubts or want clarifications on this Hero Brawler created by Ninja Theory for Microsoft, ask us your questions below in the comments or check out our other guides.
Bleeding Edge is available from March 24, 2020 for Xbox One and PC also with Xbox Game Pass. In the meantime, I invite you to continue following us on Holygamerz to stay updated on the world of video games and technology.