Today's guide will focus on hooking up enemies in Astral Chain, so if you're still a beginner, you're in the right place!
For all video game veterans created by Platinum Games, the combat system of Astral Chain it won't surprise you that much. Indeed, the game features a gameplay Quick and which forces the player to always be on the move, fighting against many enemies at once. Let's see together, therefore, how to hook one at a time in our guide.
How to lock enemies in Astral Chain
As we said, Astral Chain presents a rather lively combat system and which, at times, will see the clash of our protagonist with multiple enemies. To prevent the fight from becoming too confusing and receiving attacks from behind as soon as we turn around, we need to be able to focus on one enemy at a time. In order to do this, you have to hook or target a single enemy.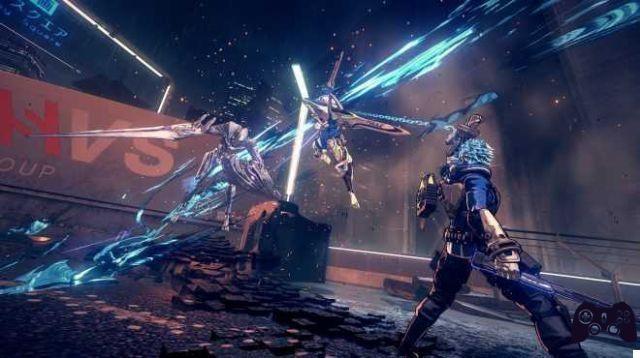 Depending on what type of weapon you are using, you will still be able to lock onto the enemy during a fight in Astral Chain. To hook one that is next to you, press the right analog: you will see that your character will focus their view on that single enemy, until you re-press the analog or until the enemy dies. Instead of constantly pressing the analog to shift the focus from one enemy to another, Astral Chain will automatically shift the target to the next enemy to be faced as soon as the previous one is dead. This system is very useful and makes things a lot easier, especially in the case of rather hectic battles.
One piece of advice we can give you is to prioritize weaker enemies, focusing your attention on only one type of enemy. By making sure that all weaker enemies (or stronger ones, whichever you prefer) have been eliminated, you can concentrate on the rest, always moving the target with the analogs.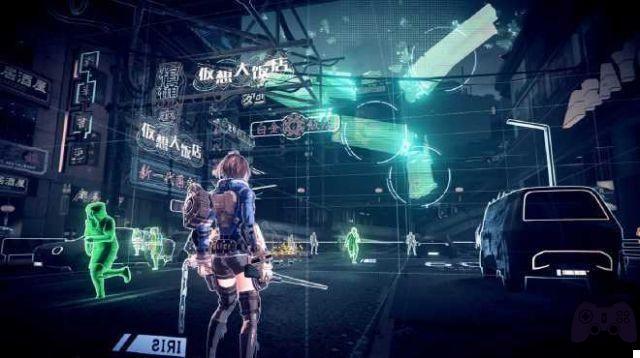 Our guide ends here!
This concludes our guide on how to lock an enemy in Astral Chain. I hope I have been useful to you and, if you have any doubts, here is a list of our previous Astral Chain guides:
How to change Akira's appearance
How to overcome the sequences in motion
How to create your own character
How to beat the first boss: Briareos
How to beat the second boss: Enceladus
How to play co-op with a friend
Do not forget to continue following us on Holygamerz and on all our social networks to stay up to date on the videogame world and beyond!