In this guide we will see which techniques to use to defeat Briareos, the first boss in Astral Chain
Released on August 30th only on Nintendo Switch, Astral Chain is the new action title from PlatinumGames. At the head of this new video game there are people who have worked on the development of games of a certain depth, such as Devil May Cry and NIER: Automata, so not really the latest additions to the industry. In the new game released by Nintendo we have different bosses to face, and the first of these is Briareos, but let's see which technique to adopt.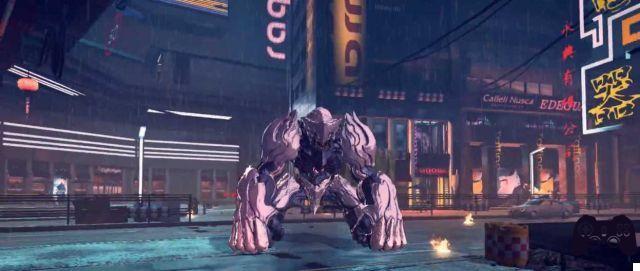 Astral Chain: how to beat the first boss: Briareos | Guide
In Astral Chain there are, as we have already mentioned, several bosses, which are called chimeras. The first chimera we will face in Astral Chain is Briareos, a sort of gigantic gorilla. Yes, this is the classic boss who uses the brute force as the fulcrum of his being and which, therefore, is very slow. The beast has various attacks at its disposal which, for the most part, result in real blows towards us or towards the ground, in order to unleash strong shock waves.
The best techniques against Briareos
The best technique for attacking Briareos without taking damage is attack it from behind. Although very slow in most attacks, the ape often moves quickly, making it less easy to keep up with. When you are behind him you will have to use the melee weapon as much as possible instead of the gun, so as to inflict as much damage on him as you can.
When Briareos turns to attack you directly, be sure to make the most of dodgingby pressing the "B" key. Once you dodge him or roll between his paws, you can continue attacking him from behind. While most of its attacks are easy to avoid, shockwave ones are not at all and will cause you to lose life very often.
During the fight, some officers are influenced by Red Matter and they will attack you. When that happens, just walk away from the boss for a few moments, easily defeat them and return to attack him. This is the first, but he is by no means one of the more complicated bosses to beat in Astral Chain. The keys to fighting combat are dodging and attacking from behind, so using this tactic you should be able to beat him with ease.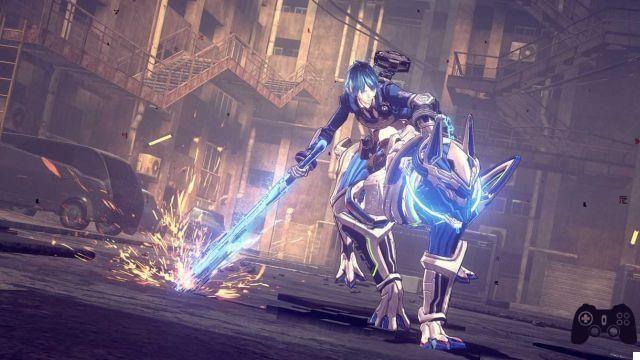 The guide is over
This was our guide on how to beat Briareos, the first boss of Astral Chain. On our site there is the guide on like playing co-op with a friend, to read it click here.
For other guides, news, specials and everything related to the gaming world, keep following Holygamerz!