In this guide we will see which techniques to use to defeat Enceladus, one of the bosses present in Astral Chain
Astral Chain is the new title developed by PlatinumGames exclusively on Nintendo Switch. Released a few days ago, more precisely on August 30th, the game is a pure action in which we will have to defeat every enemy that stands in front of us. As we saw in the last guide, in the title published by Nintendo we have several bosses (called chimeras). This one we propose is one guide on how to best deal with the second boss, Enceladus, in Astral Chain.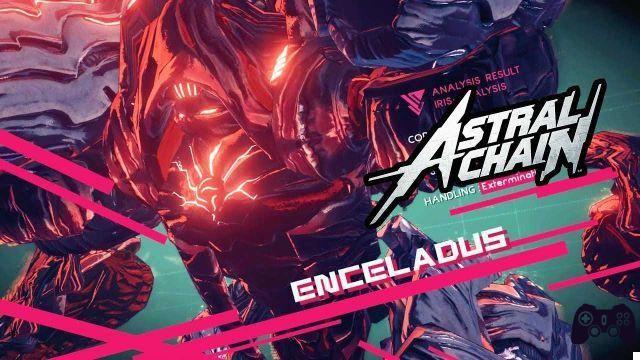 Astral Chain: how to beat the second boss: Enceladus | Guide
In the last guide we saw how to best deal with Briareos: a predictable and not very fast boss. In reality, once the latter boss is defeated, another much stronger one will appear called Enceladus, which uses less predictable movements and, in general, it is more complicated to beat than Briareos.
The best techniques against Enceladus
The first thing that immediately catches the eye is that this boss emits a beam indicating its direction. As you have already learned in the tutorial, it is possible block this boss with your Legion, as long as the enemy goes against the chains. To do this you will have to place your Legion on the other side of the path that the chimera will make, so as to make it trip and stun it.
Once you have intercepted Enceladus with the Astral Chain, you will have to rush towards him, attacking him with your melee weapon while the Legion does the same. The best technique is, in point, to hit him closely, giving up the weapons from distance since the latter take very few HP from the boss.
In this meeting you will have to pay close attention to stick down followed, then, by objects thrown by the boss himself towards you, which really take away a lot of health. Other than that, the chimera will start firing bullets and laser beams towards you, to be avoided absolutely. As we have already said, the key to this boss fight is to exploit the chain in order to drop the second boss of Astral Chain at our feet and attack him as much as possible with a melee weapon.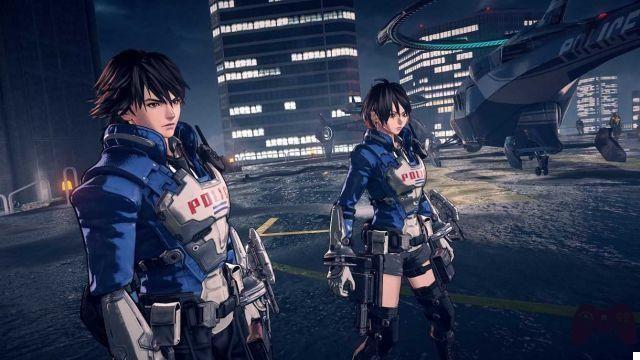 The guide ends here
This was our guide on how to beat the second boss, Enceladus, in Astral Chain, was it helpful to you? On our site there is a guide on how play co-op with your friend, to read it click here.
For other guides on this title, as well as news, specials and everything related to the videogame world, keep following Holygamerz!