In this Astral Chain guide we will show you how to change Akira's appearance in the game. Let's see how to do it
For those not familiar with it Astral Chain is an action game developed by PlatinumGames and published by Nintendo in exclusive right to Nintendo Switch . Astral Chain was directed by Takahisa Taura and the character designs were made by mangaka Masakazu Katsura . The title was released on August 30th, 2019. Now let's see how to change Akira's design.
Man or woman? - Astral Chain how to change Akira's appearance
Akira is the twin brother of the protagonist, the latter will play an important role by your side in the game, but there are some decisions to make that change the character. This guide will explain to you what can be changed in Akira and how make these changes in Astral Chain. As can be seen in the game trailer, the gameplay character was a man and Akira a woman. However, the gender of the character may vary. In fact, at the beginning of the game you have the possibility to choose the gender of your character. If you select the male option, Akira will be a woman, unlike if you select a female character at the beginning, Akira will actually be a man.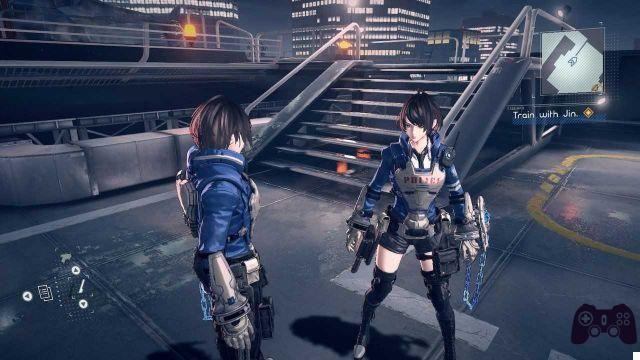 A Family Matter - Astral Chain: How to Change Akira's Appearance
This choice by the developers is really interesting. In fact, by choosing two brothers as the protagonists of the game, regardless of the sex selected for your character, the The protagonist's choices will also affect Akira's character. In fact, when you choose the skin color for your main character, Akira's skin color will also automatically change. Changing the color of the hair and eyes will not affect Akira, as the only physical properties that can be manipulated for Akira I am the generally and skin colour in Astral Chain.
The guide on how to change Akira's appearance has come to an end. In order not to miss any other guide on Astral Chain, keep following the pages of Holygamerz.