Animal Crossing: New Horizons is absorbing our lives, in every sense, and in managing a good "desert" island we must also find ways to obtain as many minerals as possible from the rocks
What better time to release Animal Crossing: New Horizons than during a pandemic that keeps most people anchored to the sofa at home? The Nintendo title has certainly benefited from the world situation, considering the excellent sales since the launch. Not that it would have been different in the absence of the Coronavirus, probably, considering how much it was expected by the fandom, but also by novice gamers to the series.
We have already introduced you to the game both with our editorial review and with the tips and tricks to start your desert island at its best. In the next few days, however, we will try to make your life much easier with some guides dedicated to specific game mechanics, with some tricks and some more detailed advice. Today, for example, we will find out how to hit a rock eight times in a row. Are you confused? Well, let's continue.
Neither seven nor nine, just eight
Hitting rocks is the only way you can get iron, stone and clay ores. These three materials are extremely useful and indispensable from the first hours of the game, considering that they are the basis of several DIY projects. If you want to beautify your home, get more performing tools and further customize your island, you will need minerals. Many, many minerals.
You can hit the rocks with both the Ax and the Shovel, but our advice is to prefer the latter. Considering how fragile the tools are, and considering that you will often use the Ax to hit trees and get wood, it is better to economize and distribute the workload well among all your possibilities. But this is only a purely logical advice: you will get the same materials by hitting the rocks with one or the other tool.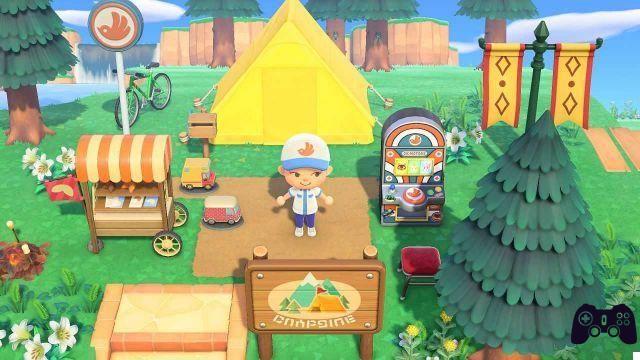 Making a Virtue of Necessity - Animal Crossing: New Horizons, how to best hit rocks
In the first hours of the game, unfortunately, there will be very few rocks on your island accessible. This is because you will have neither the Jumping Pole to overcome the rivers, nor the Ladder to reach the higher areas. You will therefore have to settle for those two or three (when you're lucky) rocks that you find at the base of the island.
First, as a basic advice, we can simply tell you to collect all the Weeds that you find around the rock you intend to hit, because they will prevent the materials from appearing around it. You will then have to hit the rock quickly and without pause, but considering that each shot will make you bounce back at such a distance that it will not allow you to launch another shot ... We need the trick.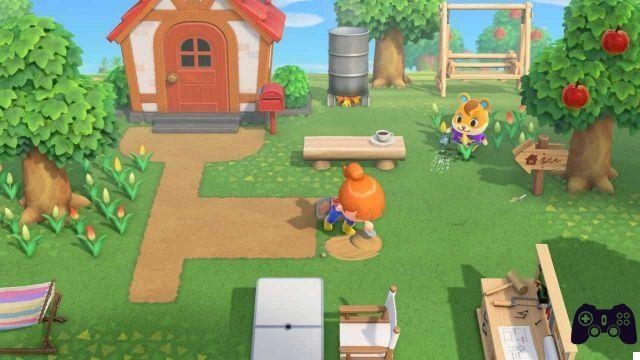 Two holes and the fear passes - Animal Crossing: New Horizons, how to best hit the rocks
In fact, if you stop hitting the rock, even for that moment when you have to get closer to it, no more materials will come out. To remedy this flaw, just dig two holes with the shovel behind you, in order to lock yourself in a corner. So, you will be anchored in place and can hit the rock eight times, the maximum consecutive number allowed by Animal Crossing: New Horizons.
This is the fastest and easiest way to get all possible materials, including Iron Ore, Stone and Clay, from your rocks. Eight times for each rock, you will quickly realize how few they actually are, especially as you progress through the game. One solution to this problem is use Nook's Miles to get a Ticket to fly to a mysterious desert island. You will have to buy it from Point Nook with 3000 Miles and then use it at the airport.
Another solution, perhaps a little more infamous, is to "steal" materials from your best friends. If you visit and play on the island of one of your best friends you can use Ax and Shovel to hit the rocks (if your friend has not already done so before your arrival). Morality is a gray area guys, always remember that.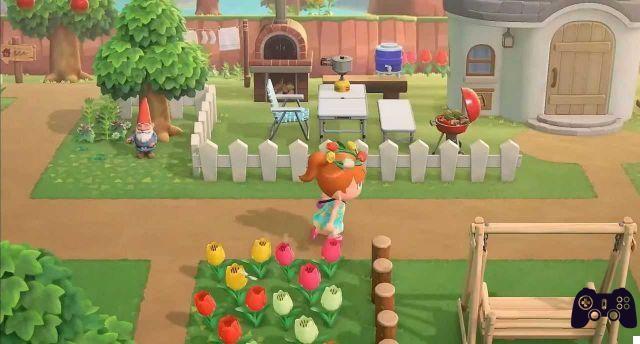 Infamous Tricks and Special Rocks - Animal Crossing: New Horizons, how to best hit rocks
Finally, you can also use the old trick of the time jump to restore your rocks. If you move the date to the next day from the options of your Nintendo Switch, the game will read this trick as really elapsed time and your resources will be completely restored. We didn't say anything!
Also consider that the rocks are not all the same. In addition to giving you the materials we talked about above, some rocks will be able to release Gold Minerals, which you absolutely won't have to sell if you want to build your own. Giant Robot, and money. In fact, once a day, a rock on your island will release little stars instead of resources. Take advantage of it!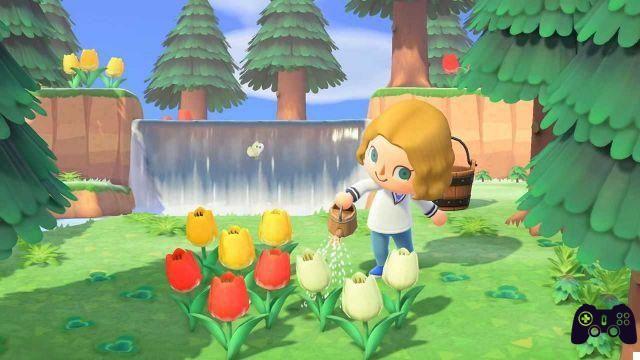 Have fun!
That's about how to optimize your hitting rocks in Animal Crossing: New Horizons to get as many materials as possible in a single day. And you? Are you carrying on your desert island to the fullest? Have you already repaid your debts to Tom Nook or are you still on the high seas? Write it to us below in the comments, we will continue to bring you all the information we can about Nintendo's latest effort!