The month of Halloween is halfway through, and we realized that we still haven't told you how to grow pumpkins in Animal Crossing: New Horizons, so let's fix it now
Animal Crossing: New Horizons recently updated and introduced a huge amount of items and some Halloween themed features. How many of you are waiting for Christmas? Yes, we too, but this is not the point today. Halloween, we said, Halloween. The new update has brought several new features and a wave of terror to your Animal Crossing island. In addition to the new shady figure Fifonio, which you can find wandering around your atoll, our beloved Ago and Filo have stuffed their warehouse with lots of Halloween themed costumes and accessories. Also, the most distinctive addition in the latest update is definitely the pumpkins.
This is Halloween!
Before starting with our guide on how to grow the newly arrived pumpkins in Animal Crossing: New Horizons, we remind you that here on Holygamerz you can find the review of the latest Nintendo effort. You can also find a long series of guides on the title, for example how to build stairs to climb to the top, how to jump and travel in time, how to plant star trees, how to make a bunch of stars with turnips, our guide to colors of the various balloons, how to use the shooting stars and our guide for Pasqualo and the mermaid set and much, much more. Also find guides for what Florindo and Volpolo sell, above all, how to poop. You can also see which fish, insects and sea creatures added in October in both hemispheres at this link! Let's proceed, shipped, away!
How to get the Pumpkins? - Animal Crossing: New Horizons, how to grow pumpkins
We assume that, as with every flower or seedling in Animal Crossing: New Horizons, to plant the Pumpkins we will need to have the relative seedlings. How to get them? Simple! The simplest way is to go, throughout the month of October, to Mirco and Marco's in the Bottega di Nook. Here you can buy the pumpkin seedlings from the display case, which will cost 280 stars each. As always, you can buy them individually or in groups of five, for a total of 1400 stars. Never a discount, don't worry.
You can also buy them half the price of the Bottega di Nook from the cute Florindo, the NPC that you will find randomly in the square when he decides to visit your island with his cart. In this case the pumpkin seedlings will cost 140 stars each, while in groups of five they will cost 700 stars.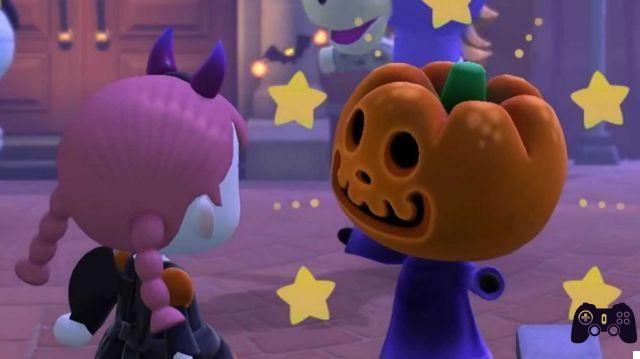 How to plant them - Animal Crossing: New Horizons, how to grow pumpkins
Once you have purchased the seedlings, the process is very simple, but it requires a lot of attention. To plant the Pumpkins, just dig a hole or select the "Plant" option directly from the inventory, as you do for any other flower or plant in the game. For the same reason, don't even try to plant them in the sand - they don't grow. The Pumpkin will take four days to fully mature and blossom, but we will have to be very careful to water them every day. This is because if watered once, the plant will give a Pumpkin. If watered twice, two Pumpkins and so three times. Once the four days have expired, we will be able to reap the rewards of our hard work and as for the flowers it will not be necessary to replant them.
there four different variations of Pumpkins, distinguished by color and by rarity. The color of the Pumpkin that comes from the plant is purely random and is a mere aesthetic factor. The difference in color does not change the use of the Pumpkins. You also don't have to go crazy creating hybrids like flowers. To have the different colors, just plant different plants! The colors of the Pumpkins are:
Orange Pumpkin
Yellow pumpkin
White Pumpkin
Green Pumpkin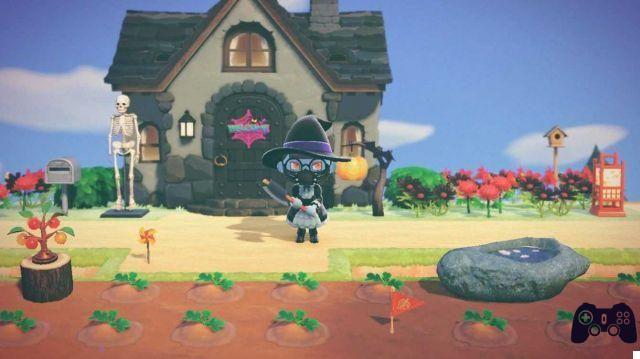 What can we do about it? - Animal Crossing: New Horizons, how to grow pumpkins
What to do with the Pumpkins? Well, they are fruits. You can then eat them to be able to break stones and uproot trees as you do with apples, pears, oranges and so on. You can also resell them to Mirco and Marco for 250 stars or use them to create exclusive Halloween-themed items (thrill series). There will also be a theme party to be held on October 31st held by dear Fifonio. If you want to change the color of the object you will create with the Do It Yourself Project, you will have to use Pumpkins of a different color. No Customization Kits needed!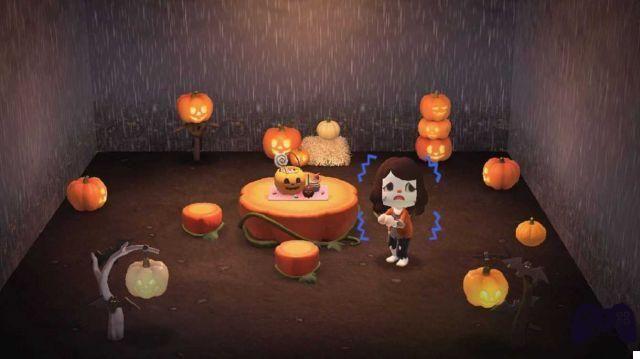 Have fun!
Here ends our guide on how to grow and use Pumpkins in Animal Crossing: New Horizons. Hoping to have been useful we ask you: are you still managing your island? What do you think of the Nintendo title? Write it to us below in the comments, we will continue to keep you updated with all the news on videogame and tech!