Among your Christmas shopping you have planned accessories for nintendo switch? You're in the right place: in this buying guide you can find frequently updated offers and price cuts up to the fateful days of Christmas. Nintendo Switch is one of the most popular consoles of this generation, as well as one of the most versatile thanks to its hybrid function: its models can be used both in fixed and portable mode. Precisely due to the hybrid nature of the console, Nintendo Switch is always accompanied by numerous accessories of different uses and functions.
To support portability, there are numerous companies who have thought about covers and protective cases, useful to guarantee a transportation console well protected. The cases are cases or bags with a cover that can be soft or rigid, and inside them it is also possible to carry other devices related to Nintendo Switch such as Joy-Con, Gamepad Pro and chargers. The covers, on the other hand, are silicone or tempered glass protectors in which the console is always inserted; sometimes, such covers may have too ergonomic features to ensure a firmer and more comfortable grip. The covers can also be found only for the Joy-Con, and some also perform the function of alternate grips per party game come Mario Tennis o Mario Kart.
Other useful Nintendo Switch accessories are the cartridge holder that they save a lot of space in transporting the games without the need for their official cases, but not all the accessories have been designed for portability; other very useful devices, beyond alternate controllers to Joy-Con and Gamepad Pro, they definitely are stands and docking stations with additional functions as a simple less bulky shape or, rather, the ability to charge Joy-Con as well. Furthermore, some companies, especially in this period of shopping and gifts, are very inclined to select a wide range of Nintendo Switch accessories to sell in bundle at bargain prices.
Before starting our review of the best Nintendo Switch accessories for this Christmas, we recommend that you also take a tour of the best cases, the best covers and the best alternative Joy-Cons.
Nintendo Switch accessories, the best of Christmas
Micro SD
Protective Cases
Cover
Stand e Dock
Kit Accessori Nintendo Switch
Alternate Controllers
Nintendo eShop Card
Ring Fit Adventure
Mario Kart Live: Home Circuit
Fujifilm Instax Mini Link printer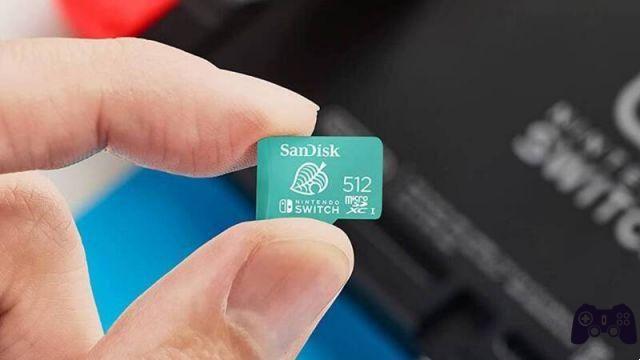 Micro SD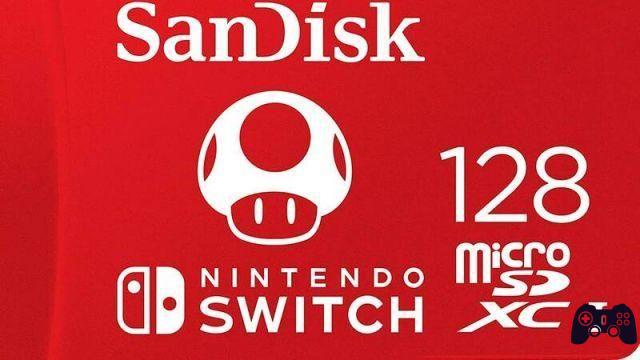 Nintendo Switch is a very versatile console thanks to its portability, but in terms of
storage space
doesn't leave much choice: no need to buy one
Micro SD
to have saved in memory
videos, photos and, above all, digital video games
. From the so-called Nindies, indie video games that give their maximum experience on the Nintendo console, to the more famous Triple A, a Micro SD will always be among your expansionist aims to expand the storage space of the platform.
Even around Christmas, you can definitely find a lot of deals on SD cards; the most sold ever for Switch is the SanDisk, produced under the Nintendo license and which therefore represents the most reliable alternative, available in versions from 64 GB, 128 GB, 256 GB and 512 GB.
See on Amazon
See on eBayy
Protective Cases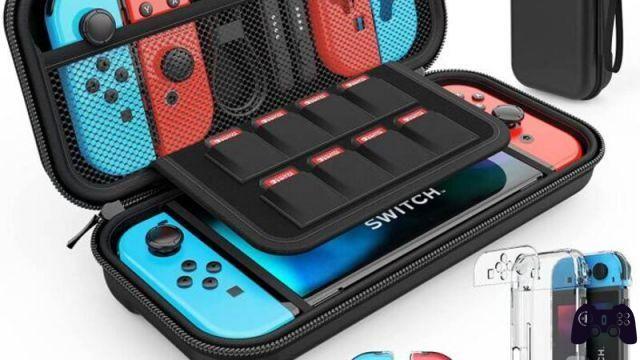 Carrying your console around also means subjecting it to any
bumps, scratches and atmospheric agents
. Luckily, Nintendo Switch accessories include a wide variety of
protective cases
, from the simplest and softest (both inside and out) capable of keeping the entire console sheltered, to the larger ones with more compartments that can
facilitate the transport of all devices
connected to it: Joy-Con, Gamepad, chargers, games and even docking stations.
If you also care about aesthetics, keep an eye on the many branded models of this or that videogame title. Pay attention to the dimensions in these cases, because not all Nintendo Switch models may be suitable for the cases you are buying: check carefully if the selected model is for the classic console, for the Switch Lite or for the OLED. What we propose to you is the custodia di HEYSTOP, among the absolute best-sellers on Amazon for its quality and above all for its completeness: the package includes a hard case, a carrying case, a screen protector, covers for the thumb-grips, for the Joy -With and even a wrist strap; all for less than 20 euros.
See on Amazon
See on eBay
Cover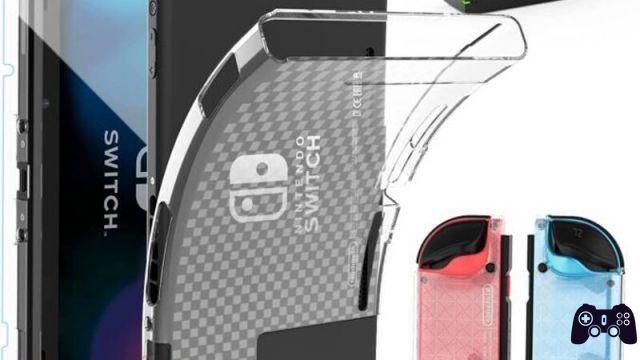 Another protective method among Nintendo Switch accessories is the
cover
, a type of generally soft protection that wraps around the entire console even when it's not being transported. The covers are accessories that sometimes, in addition to well
protect your console from bumps, scratches and water
, they can also play
ergonomic features
: some covers have supports for the Joy-Con that accentuate or expand the grip, other times they can have shapes that also adapt to the docking station.
As with the cases, the covers must also be made to measure: check carefully that the selected models can adapt to your console, whether it is a basic Nintendo Switch, an OLED or a Lite. Also, some covers are only applicable to Joy-Con e controller. Also this time we offer you a HEYSTOP branded product: it is a transparent silicone cover, sober and which will protect your console perfectly, dividing into three pieces, one for the central part and two for the Joy-Con.
See on Amazon
See on eBay
Stand e Dock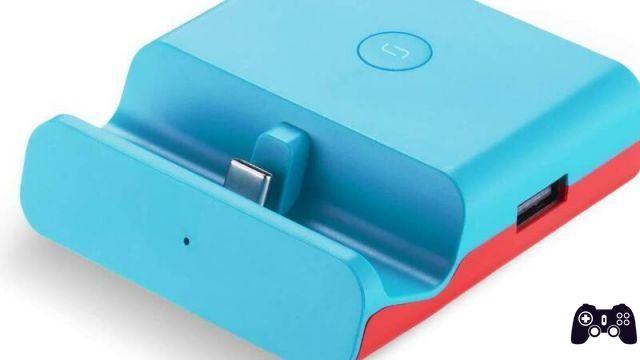 Stand and Dock are other Nintendo Switch accessories that come in very handy even when it's not about portability. The
alternative stands
to those supplied with Nintendo Switch they allow a greater hold of the console vertically when the gaming experience is preferred
tabletop
, i.e. with the console detached from the docking station but used by several people. The
However,
instead, diminutive term of
docking stations
, are Nintendo Switch accessories that emulate the original device of the console that allows both the
hardware load
, be it
connection to power and a larger screen or TV
.
Generally, the docks most preferred by users are the less bulky ones, but there are also some models that allow multiple devices to be recharged at the same time. We offer you the one from Younik, which features an HDMI cable to connect the console to the charging base and a cooling fan, very useful for keeping the temperature of the Switch under control during longer gaming sessions.
See on Amazon
Alternative controllers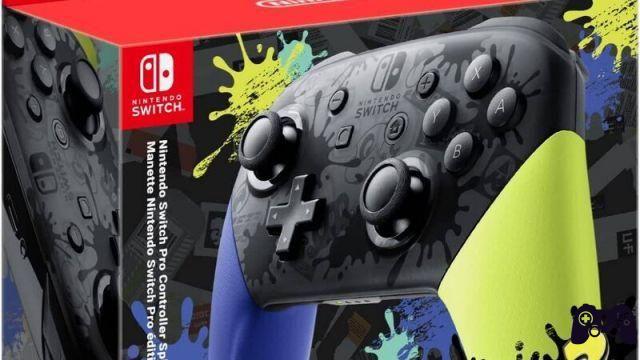 Although the Nintendo Switch Joy-Con are innovative and very comfortable for their various functions, certain video games require a more traditional approach, which leads to preferring a real controller. Nintendo has thought about this eventuality
by designing the Pro Controller
, specially designed for Nintendo Switch and available in many variations inspired by the brand's most famous titles, such as the new Splatoon 3.
However, Nintendo has also put very original products on the market that differ from normal experiences, such as the controller in a retro style inspired by that of the GameCube, perfect for playing Super Smash Bros.
See Pro Controller on Amazon
See GameCube Controllers on Amazon
See Pro Controller on eBay
See GameCube Controllers on eBay
Kit Accessori Nintendo Switch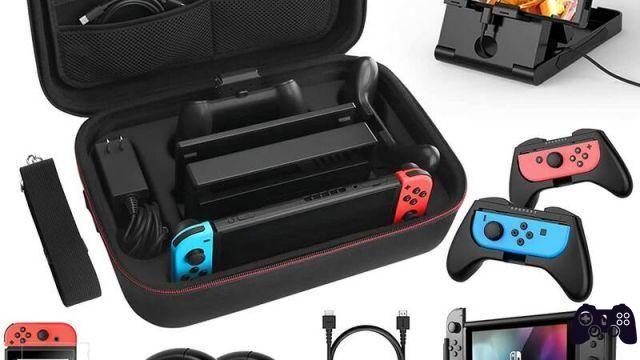 We arrive at the most succulent dish of this guide to buying Nintendo Switch accessories with wholes
accessory bundles and kits
. Some of these simply consist of the most used elements: cases, console and/or analog-only covers, chargers, stands and so on. Other kits, on the other hand, have been designed to meet different needs, such as those purely
aesthetic
with a series of themed accessories.
We offer you for the last time a product from HEYSTOP: it is a 16-in-1 accessory kit which contains everything you could ever need: a carrying case, a protective cover, an adjustable stand, a screen protector, two grip covers, two Joy-Con grips, six thumb caps, two thumb grips and a charging cable. USB charging.
See on Amazon
See on eBay
Ring Fit Adventure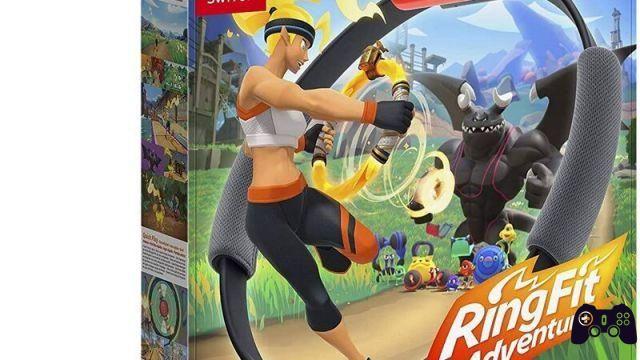 A perfect accessory to give for Nintendo Switch at Christmas is the Ring Fit Adventure, ideal for getting back in shape and having fun at the same time. It is in fact a video game where you will have to do various physical exercises and run to defeat monsters, all of it
using the Ring-Con and the leg band
, two accessories where you will have to insert the Joy-Con to record your movements.
Ring Fit Adventure represents the perfect compromise for those who want to combine fun and sport, and it is suitable for everyone, both to beginners and those with a higher level of fitness. In fact, it is possible to customize the adventure by changing the difficulty of the exercises and the resistance of the Ring-Con.
See on Amazon
See on eBay
Mario Kart Live: Home Circuit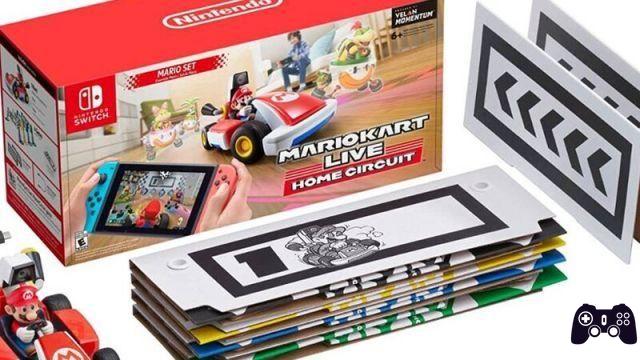 Another perfect gift for Christmas is the Mario Kart Live: Home Circuit, thanks to which you can
turn your house into a real Mario Kart circuit
! In fact, you can assemble the doors included in the package to create the track as you like, choosing whether to use Mario and Luigi, driving the kart with the traditional controls of the game and then following the action in first person through the camera that broadcasts the race to the Nintendo Switch.
Obviously you can play with friends, having fun creating the tracks making the most of your space and generating extreme races, living in first person with a better view perspective!
See on Amazon
See on eBay
Fujifilm Instax Mini Link printer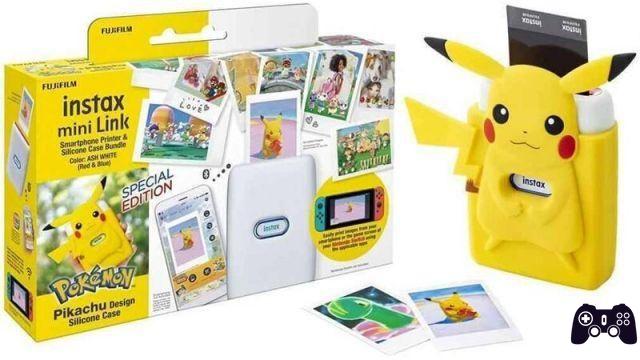 Let's move on to the Fujifilm Instax Mini Link printer, a small and delightful accessory that will allow you to
print physical polaroids
directly from your phone or Switch screenshorts. Simply download the free app, connect your Instax Mini to your console and print the image in just ten seconds.
Nintendo has also created a limited edition version of the printer, which features a cover di Pikachu that wraps around the entire Instax Mini. In short, it is a very useful accessory, beautiful to look at and which will allow you to have a physical version of the memories of your favorite games.
See on eBay
Nintendo eShop Card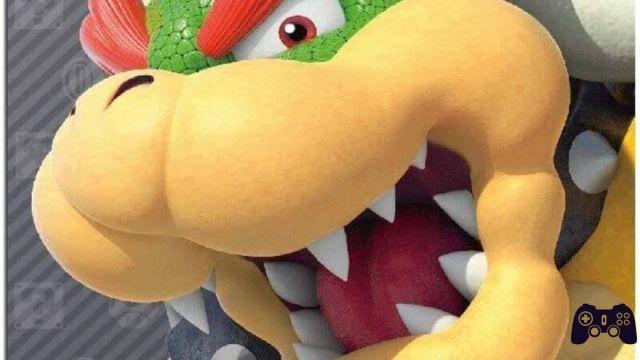 Finally, we close our list of the best Nintendo Switch accessories to give at Christmas with Nintendo eShop cards, which represent a classic but always valid alternative, which
will make anyone who receives them happy
given that he will be able to spend the voucher as he wishes within the large Nintendo catalog.
On Amazon there are Nintendo eShop cards of various denominations, ranging from 15 euros up to 100, each with a different character from the Super Mario world depicted above. Activating them will then be very simple: just go to the eShop and enter the code in the appropriate section of the shop; after which, the amount will be added to your Nintendo eShop balance.
See on Amazon
See on eBay