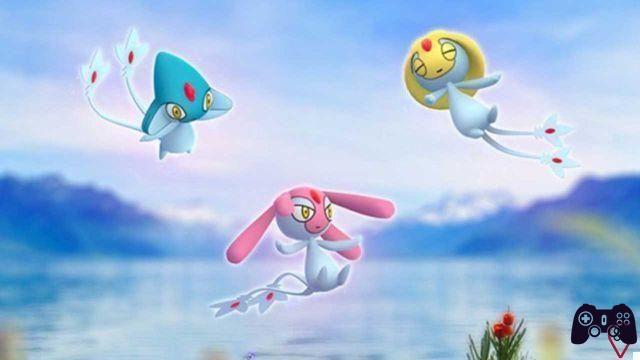 Players Pokémon GO will have already had the chance to meet the Guardians of the Lake more than once in the last year, but for the first time since their debut in 2019, it will be possible to catch uxie, Aself e mesprit in their form Shiny.
In this Pokémon GO guide, we will see just how to catch the Trio of the Lake, formed by Uxie, Azelf and Mesprit, and we will explain what are the chances of meeting these pokémon in form Shiny.
How to catch Uxie, Azelf and Mesprit in Pokémon GO
The most important thing to remember about the Lake Trio is that each of the three pokémon is tied to a specific geographic area. Azelf is found in America and Greenland, Mesprit in Europe, Africa, the Middle East and India while Uxie is found in Asia Pacific. The chances of encountering one of these pokémon in Shiny form are about 1 a his 25.
In addition to searching for these pokémon around the world (this is obviously the least recommended option, as well as the most difficult to make), there are three main methods with which it is possible to meet and capture the Trio of the Lake.
RAID:
Uxie, Azelf and Mesprit will be available in 5-star Raids until October 1st. In the same period you will find various activities dedicated to the Fashion Week.
GO Battle League:
As part of the GO Battle League, players can now earn a Legendary Pokémon encounter the first time they reach level 20 and three wins. This is a great opportunity to find one of the three Pokémon in Shiny form.
Trading:
You will need a lot of luck, but you may encounter some other trainer who has obtained one of the Lake pokémon in Shiny form more than once. The exchange is therefore another of the ways in which it is possible to obtain Uxie, Azelf and Mesprit.
Hoping this guide was useful to you, we refer you to our game sheet, where you can find all the information and guides dedicated to Pokémon GO.