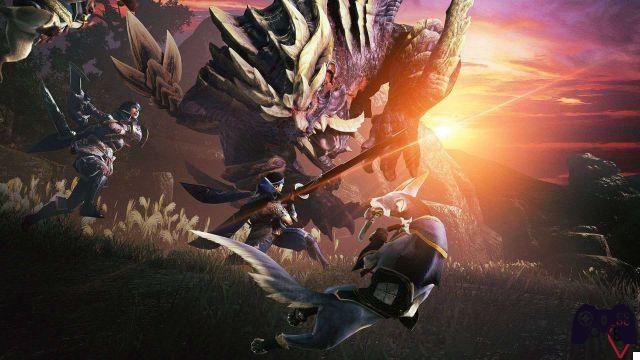 All fans of the license plate series Capcom they will surely be thrilled to finally be able to play Monster hunter rise, the new chapter available on Nintendo Switch and of which we invite you to read our review at the following link. Within this guide we will explain just how to capture the monsters inside the brand new Monster Hunter Rise, with a simple and effective procedure that can also be followed by newbies to the series, but which could also be useful for hunters more navigated.
Before continuing with the reading of this Monster Hunter Rise guide on how the monsters within the game, we remind you that the following text may contain some major and minor spoilers on the gameplay mechanics related to the capture of the creatures present within the game. title. We therefore advise you to proceed with caution to avoid ruining, totally or even partially, your gaming experience.
Before you start your hunt, it is important to know which monsters you can catch. In fact, inside Monster Hunter Rise you can only catch large monsters. To do this, however, you will need two essential items: a trap (Trap Covered o Shock Trap) and a powerful one tranquilizer (Soporiferous Spheres or Soporiferous Bullets).
Both can be easily craftable. To build a Covered Trap you will need to combine a Trap and a Net, while the Shaken Trap requires a Trapper and an Electric Bug. Traps can be purchased from a vendor, but you can only carry two at a time.
Le Sleep Bombs and Sleep Bullets can be bought or crafted. To build the Spheres you will need to combine Sleep Herbs and Paralyzing Mushrooms. These Spheres can then be combined with Bullets to build the Soporiferous bullets.
Once you have the necessary equipment, you will need to identify a monster to capture and weaken it. There are two very effective methods of figuring out when a monster is weakened: the weakened creatures (you can also recognize them from the movement, in fact they will be limping) will try to get away from the fight, to rest and heal themselves; not all monsters will behave this way and it is therefore advisable to have a Palico, which will warn you when the monster is ready to be captured.