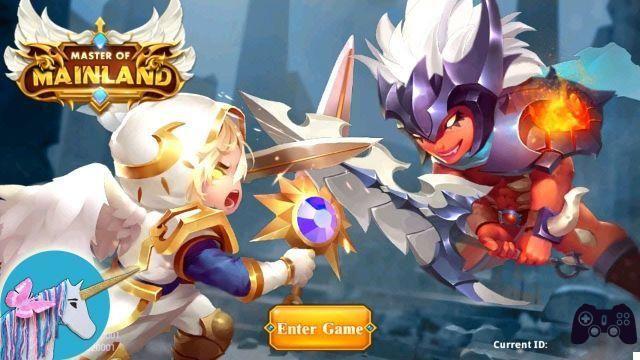 Here is the complete guide to Mainland, the free graphic adventure of Steam: whether you just want some suggestions on how to continue, or you want to know how to move forward, we have the right solution for you!
Mainland is a graphic adventure that takes inspiration from old text adventures and is available free on Steam. We told you about it in this article, along with other graphic adventures. Our lone sailor will have to go through several vicissitudes and it won't always be easy. So here is a complete guide to the game, divided into two parts. In the first we will give you only suggestions, while in the second we will list the actions to be taken, one by one.
All the hints you need (without any particular spoilers) to complete Mainland
So let's start with gods textual hints, which limit the spoiler and only give you a few clues without telling you directly what the solution is. In this way you will facilitate the progress, without however completely losing the taste for the discovery and solving of the game puzzles.
Mainland - first part: the telescope
We will start our adventure on a cliff and we will have to look towards an island. We're going to have to clean the telescope with something we own. Once this is done, we will have to get off and reach the ship. At this point we will have three places to go to: the cabin, the cargo hold and the top of the mast. We will not be able to climb the ship's mast on our own, so it will be necessary to find a tool that can be waved and thrown.
In the captain's cabin we will have to explore at least a couple of furniture and get two complementary objects, as well as noticing that something valuable is protected. At this point all that remains is to go down into the hold and try to get what we need; we are prevented by two distinct problems: the lack of light and the unbearable smell. But we already have what we need to dissipate both: the light will certainly not be a problem, the smell can be eliminated by something strong and liquid combined with an object that can be easily placed on the mouth and nose.
Once we have what we need, we will obviously return to the captain's cabin and be able to complete the chapter
Mainland - part two: the jungle
In this second phase, we shouldn't have too many difficulties. The simplest solution is always to walk where it is most obvious and, in case of danger, have the patience to wait, unless you have a useful object to defend yourself found among the trees. In the end we will be back on a beach: it will be enough to explore it a bit to feel the desire to go back to our trusty ship.
Mainland - part three: a bad slip
We will be at the top of the cliff again, still eager to look towards the island. We will notice something unexpected and we will need to investigate. Unfortunately we will get hurt: there is not much else we can do but limit the damage with a tool that is becoming incredibly useful from phase to phase. Battered and worried, we can do nothing but return to our ship. We will try to climb, but it will be complex. We will therefore have to hoist ourselves with some help, but at this point we will know how to do it: what matters is that we will have to use the tool on a specific point of the ship, but the game will clearly suggest it.
Mainland - Part Four: The Cheerful Surgeon
We will therefore have to try to regain our strength. Our conditions don't allow us to move much, so we won't have too many possibilities. It is very important to recover all the objects available, before moving anything in the room: the game risks getting bugged, otherwise, making it impossible to continue. Having recovered the four objects necessary for advancement, we will have to do exactly what we are used to seeing in Hollywood films when it comes to injuries and lack of real medical care.
Mainland - fifth part: still on the ship, off the ship
Our situation continues to not improve, but we will finally feel the need to do something productive. We will have to investigate the ship's only major novelty and retrieve an instrument that we may have seen since our first visit. Either way, we won't be able to undo the misdeed with our own hands, so a little bit of exploration below deck can't hurt anyone. However, we will have to move and something else to move, in order to continue our escape attempt. It will not be a long and particularly complex job, that's for sure.
Mainland - sixth part: the finale
We are now at the end of our story. After a little flashback, in which we will have to say hello back and forth, we will be back on our beloved / hated ship. We will not have much to do, without forgetting a trusty tool, we will try to go back to the cliff and observe what we have never been able to achieve. Congratulations, you have completed Mainland.
The Complete Guide to Mainland: Word for Word
We have seen our suggestions and we hope they have been useful to you. In case, however, you need precise indications, here is a complete list of actions to overcome the various phases of the game.
Mainland - first part: the telescope
look at island with spyglass
look at myself
look at jacket
clean spyglass with handkerchief
look at island with spyglass
look at aerials
leave
take rope with a hook
go cabin
look at nightstand
take candle
go deck
look at mainmast/climb mainmast
take off shoes
take off jacket
climb mainmast
swing rope with a hook
look at bag
take flask
go down crow's nest
go hold
light candle with matches
wet handkerchief with flask
go sickbay
look at body
go corridor
go deck
go cabin
sit desk
open bottom drawers with key
look at bottom drawer
take spyglass
Mainland - part two: the jungle
go shore
go inland
go trees
go inland
go inland
look at ground
follow footprints
follow footprints
wait
wait
wait
go underbrush
go ocean
go shore
go shore
look at beach
go sand
go ship
Mainland - fourth part: the cheerful surgeon
Warning: do not move the bedside table before having recovered the other objects, otherwise the game could get buggy and prevent you from continuing. Follow the order accurately.
look at nightstand
take blade
look at wardrobe
pour whisky onto wound
move nightstand
take matches
light candle with matches
heat tip of the blade with candle
cauterize wound with glowing red tip
sit desk
Mainland - fifth part: still on the ship, off the ship
look at dinghy
untie lashing
go hold
go galley
take cleaver
go corridor
go deck
cut lashing with cleaver
move dinghy
look at canvas cover
cut tie-downs with cleaver
look at crates
move crates
remove shoes
move dinghy
go to cabin
Mainland - sixth part: the finale
wave at Lisa
look at Lisa
turn
stand
take spyglass
go deck
climb down deck
climb down shore
go shore
go cliff
go up cliff
close eyes
look at island with spyglass
And here our guide ends, we hope it has been useful to you. You can discover other free visual novels on this page! If you have any doubts or questions, feel free to ask in the comments!