With the arrival of Season 3 in Fortnite, the classic and inevitable missions of the week are back as well as an avalanche of content for all fans of the free-to-play battle royale Epic Games. In this news we will talk about how use 8 zipline to the Authority, one of the challenges of the 2nd week. Like most missions, this one will also be extremely simple as it will be required to use each of them at least once Zipline located in The authority, the new point of interest which replaced the Agency. But let's see in detail what needs to be done to solve it.
First of all you will have to arm yourself with a very powerful weapon, namely yours patience, for the rest do not worry because it turns out to be very simple as a challenge. Basically you will have to land at the point of interest and approach the thick wall that surrounds and protects the structure and visit the four corners. In fact, there will be 2 ziplines for each corner for a total of eight (in fact). One will serve you to move towards the inside while the other, of course, to get away.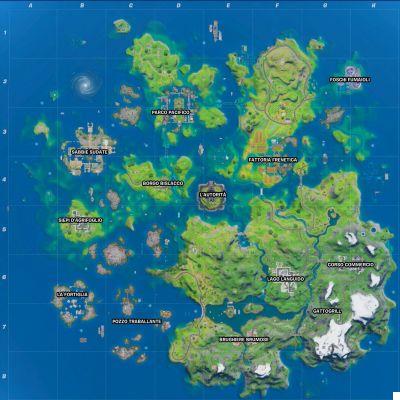 The goal of the mission will be to climb every single rope. Please note that it is not necessary to do the whole tour, it will also be enough to get off immediately and continue until the mission is carried out so as to recover a good dose of experience points.
What do you think of this simple guide? Did you find it difficult? let us know in the comments below in the dedicated section. As always, we invite you to follow our pages for all the news regarding Fortnite and its Season 3, if you are not yet aware of it this Friday it will be possible to see Inception, the masterpiece directed by Christopher Nolan.
Fortnite | Guides and Useful Articles +
We also remind you that on our site you can find a whole series of useful articles for Fortnite Season 3:
How to get all Kit skins
How to get the Aquaman skin
Where to land to win easily
Fortnite goes on vacation: the dates of the summer break
New concert: date, time, artists and how to participate
If you are passionate about the battle royale par excellence, then at this address you can recover the dedicated Monopoly.