Ingots are the new valuable currency introduced with Fortnite Season 5. In our guide, we explain how to get them
You will have understood it, i Ingots gold are a valuable new currency of Fortnite: Chapter 2 Season 5. What you are probably wondering is how to get them. So here we have decided to offer you this brief guide which will clarify your ideas about it. In addition to a new map, a subscription service and a Battle Pass, some new elements have appeared in the classic Fortnite Battle Royale mode.
- NPC now they distribute sizes that you can complete during a game and there are many gold bars just waiting to be found. You can collect and use the coveted ones Gold bars during Battle Royale matches. These, of course, will remain in your inventory once you finish the game, regardless of your placement. There are various ways to farm the precious bars. Before proceeding to illustrate them, a few words about new Season of the blockbuster multiplayer in Epic.
Fortnite Season 5: get ready for the change!
After the Galactus event, the Fortnite Season 5 who introduced i Ingots we talk about in our guide. Season 5 brought new characters quite well known to the video game audience and not including the Mandalorian and the lovely Baby Yoda. These will entrust to the owners of the Battle Pass alcune quest to complete by rewarding them with weapons and other material taken from the universe of Star Wars.
In addition, with the new season, new ones have also arrived mythical weapons to replenish your arsenal: the heavy rifle Breath of Dragon, the sniper rifle Amban of the Mandalorian, the Night Hawk and many others. These are more powerful weapons than the standard ones and obtainable as loot generico.
There is also no shortage of new points of interest to explore including the Saloon Butter Barn located near a river and the Colossal Coliseum directly inspired by the Flavian Amphitheater in Rome. Now, to top it off, the center of the island is occupied by a immense desert which will give you the opportunity to hide in the sand and ambush unsuspecting opponents. Now call for further chatter and let's see how to get the Fortnite Season 5 Ingots.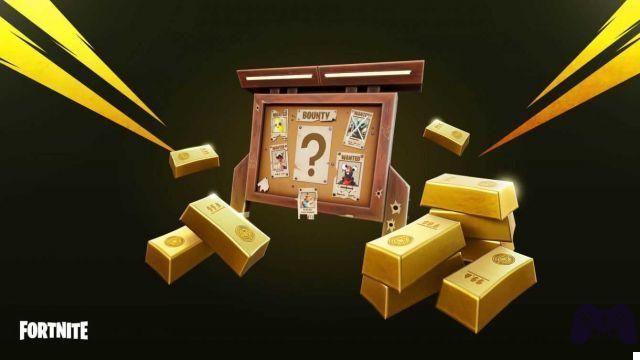 The choice is yours - Fortnite: how to find the Ingots of Season 5
I Ingots gold of the Fortnite Season 5 can be obtained by completing the sizes, collecting them from the enemies you have eliminated, speaking with some NPCs and completing the challenges. You can even find them in safes and smashing various furniture. Essentially, it is up to you to decide whether it is worth destroying everything in search of the precious currency. Completing a bounty will earn you a lot 70 gold bars, so this method is undoubtedly the most profitable.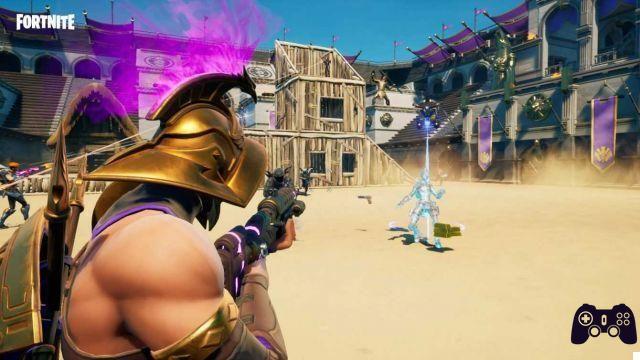 Here's how to use Fortnite Season 5 Ingots
I Ingots gold of Fortnite they will accumulate throughout the 5 season, so once you have earned some, they will remain in your inventory until spent. But be careful: you cannot buy the Ingots spending real currency. In this Epic has decided to limit the flow of euros on his stock by meeting those who have always been against microtransactions. You can use the bars for buy weapons, enhance the ones you already have or hire NPCs as bodyguards to help you conquer the Victory Royale. To spend your loot you can look for the wandering merchants scattered around the map. you can also challenge to duel these vendors to grab their wares without paying anything. In Arena matches and tournaments your persistent supply of Ingots will not be available - you will need to earn ingots game by game.
Fortnite is now available on Xbox Series X and PS5 next week. You can check all improvements and the new generation news here.
Thank you for taking the time to read this guide on how to find Ingots in Fortnite Season 5. Stay tuned to Holygamerz for all the news and curiosities from the gaming world and beyond.