FIFA 18 is the football simulator most loved by fans, but everyone knows that the game is not without flaws. Among the most interesting, for obvious reasons, there is the existence of the so-called "bugged players". What are they and which ones to buy in FIFA Ultimate Team?
FIFA 18 is now on the shelf or in the console of most international gamers. The game modes are many, especially if you play on a fixed console (on Switch it has some limitations).
Certainly the most played mode is FIFA Ultimate Team. And how to blame all the players? In fact, we all feel the need to create our team, without being forced to play with players chosen by the major world teams.
But do you know all those players that you absolutely must buy? Those that are considered i best players "bugged"As their score is low but they are instead overwhelming in the field? Let's see, then, which of them needs our real attention!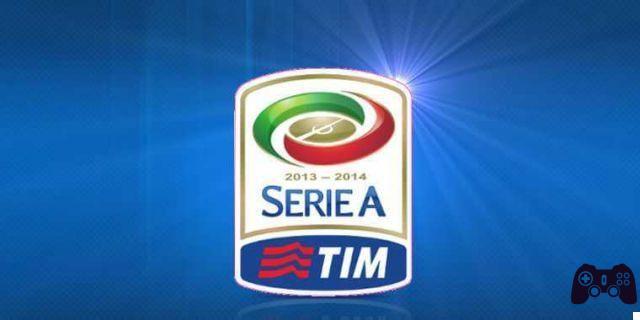 FIFA 18: The best buggy players to buy in FUT for Serie A
Let's start with our home, there Serie A. Although the new FIFA 18 appears to be less fluid and fast (as a game) than its predecessor, agility and speed however, they seem to be a player's primary criteria to refer to.
Defrel he is the best player in this sense, if we add good aim then we can understand why his impact on the team is remarkable.
Niang keeps him company on the podium of players to buy. A high physique level score and speed rating of 92 allow him to sprint past the defense becoming a lethal finisher. From outside it becomes lethal. Also André Silva has good potential but above all it can be obtained with very few credits.
For the rear we can not fail to buy Allan. Complete player in the interdiction phase.
Among the defenders we find two high-level full-backs (of bugs, mind you). I'm talking about Karsdorp e Lukaku. High speed and very strong physically, excessively high contrast score. This involves only one thing, if you play well nobody will pass.
In goal it is more difficult to find a really buggy goalkeeper, among other things, high (not very high) level goalkeepers can be bought cheaply. I could advise you Queen o Perin; one strong on close-range balls, the other a true marvel on long-range shots.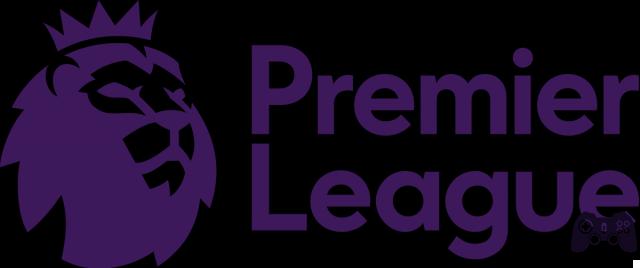 FIFA 18: The best buggy players to buy in FUT for the Premier League
The choice in England, between new arrivals and old glories, is definitely exhausting.
In attack we find the best "bugged" player) of FIFA 18 by exception: Gabriel Jesus. Only 81 as a score, the player of the Manchester City has speed, agility, dribbling and finishing as strengths. I would say perfection in a few bucks.
Let's not forget about Yannick Bolasie. The Everton tightrope walker has ben 5 star dribbling skills, so if you are aces of 1vs1 you must necessarily take it. Finally, we find Andre Gray of Watford e Michail Antonio of West Ham who are real tips; not only fast but also physically strong.
Of course, let's not forget the exteriors. At low cost we find Left of Brighton. 93 in speed and 90 in agility, what torque right? Then, if you are going to raise the bar ("money, much money") we can go towards Sanè, Shipping is and especially Anthony Martial. Fast and physically strong, these three are almost impregnable for opposing defenses.
In midfield we can find the Chelsea midfielder Bakayoko. A physically strong player, with excellent defensive values. Still, Aroon Mooy Huddersfield, which got an improved update in FUT. We have among the most complete midfielders Moussa Dembelè, already often used in FIFA 17. Others, however, choose Mendy of Manchester City who have a very high score in crosses.
In defense, one can only choose Smalling, confirmed by FIFA 17. You can join him Ashley Williams or Victor Animals (93 in strength and 86 in contrast in standing). Last but not least, Renato Sanches which has a high score with a fairly low cost.
FIFA 18: The best buggy players to buy in FUT for the other leagues
In Bundesliga we can find the attacker Volland of Bayern Leverkusen, with values ​​above the average and an affordable cost. In the median we have Goretzka, a player with high scores in every single stat, great for a midfielder. In addition, we find an excellent goalkeeper: Ralf Fahrmann.
In Ligue 1 the best buggies we find them in attack with Bucket Keita, formerly Lazio, and Memphis Depay of Lyon. Both extremely fast.
In Spainfinally, we find Nelson Semedo of Barcelona, ​​or the handyman Oscar De Marcos (one of the most complete in the game, both in the offensive and defensive phases). Of course, nothing compared to the two Martians in this championship.