In this our guide on Call of Duty: Black Ops Cold War we want to shed some light on how to play in 2 players in split screen both locally and online.
Playing in split screen is the most magical childhood memory of many of you. And we can say it with a modicum of pride and a great certainty because it was also for us. Many of you, perhaps no longer very young, will remember the afternoons spent at the home of the lucky (and wealthy) friend on duty playing in two in front of the same TV, perhaps arguing for the most beautiful controller or who should be the "Player 1 ". Ah, the good memories. The split screen mode has gradually fallen into disuse over time, much due to the advent of online modes. However, there are still games that implement it, albeit not as clearly as we would like. One such game is Call of Duty: Black Ops Cold War.
Before starting
Before starting our guide on how to play Call of Duty: Black Ops Cold War with 2 players, we remind you that here on Holygamerz you can find a long list of themed guides. Starting with how to level weapons quickly, how to crack the secret code of the floppy disk, the guide to the best weapons, tips and tricks for online and multiplayer, the best loadouts for classes, the best settings to play, how to use the Cold War operators in Warzone and how to use Cold War weapons in Warzone, the weapon guide, obviously the unmissable trophy list and much, much more. That said, let's get started!
But does it really exist? - Call of Duty: Black Ops Cold War, how to play with 2 players
The split-screen mode in Call of Duty: Black Ops Cold War does exist, although you've probably never agreed to it. You can then share the same television and sofa with a friend to play a game along with the latest installment of the Activision Treyarch series. You can use split-screen mode for two-player play both locally and online, but there are a few things you need to know. First of all, if you want to play online you will still need to have two accounts with separate Xbox Live Gold or PlayStation Plus subscriptions. Not quite like ten years ago, in short. Furthermore, what we are about to explain applies to both the last generation consoles, PlayStation 4 and Xbox One, and to the current generation PlayStation 5 and Xbox Series X / S consoles.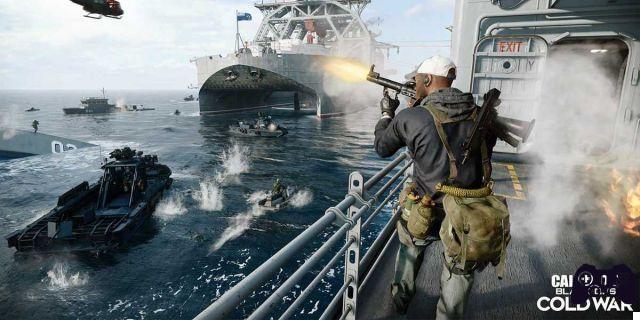 We orient the screen - Call of Duty: Black Ops Cold War, how to play in 2 players
First, let's start with the basics. To play in two you will necessarily have to have two controllers. Simple, trivial, but it is still to be specified. The second step is to link another PSN or Live account to the second controller. If you don't, you can only play locally and not online multiplayer. In addition, to play online, you will also need a second Activision account, which you can easily create once you start Cold War. You will find the registration form right on the home page.
A further step to take before starting to play in split-screen is to choose how to orient the mode screen. You can do this in the graphics settings and you can choose whether to put the screen division horizontally or vertically. Do this before continuing.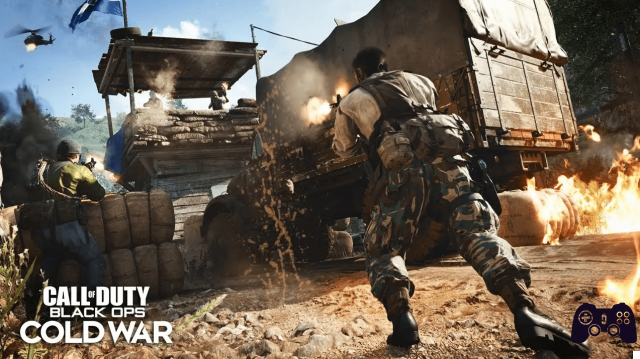 Offline or online? - Call of Duty: Black Ops Cold War, how to play with 2 players
If you want to play offline with a friend of yours, perhaps to try out various tactics before both of you throw yourself into online multiplayer, you will first have to load the initial game menu. At the bottom of the screen, under the Campaign, Multiplayer, Zombies and Dead Ops Arcade, you will find the key to use to select the start of the game online or offline.
By going offline, you can fill your multiplayer lobby with the people of your choice, without opening up to the world of the internet. In this way you can play with your friend sitting next to you on the sofa, but avoid arguing. Obviously, playing exclusively in two, the map will seem more empty, so think carefully about which one to choose and maybe opt for one of the less extensive ones.
If you want to play online, opening the multiplayer lobby you will find on the right a prompt to activate the split-screen mode. You can select it with a single button on the controller and, by pressing it, the second player will be added to your party immediately. Playing online, of course, the rest of your lobby will fill up normally as you search for the match to play.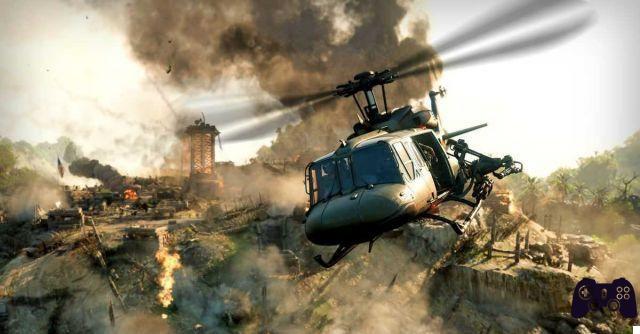 Have fun!
Our guide on how to play Call of Duty: Black Ops Cold War with 2 players ends here. Were you aware of the existence of this setting? What do you think of the new chapter in the Activision Treyarch series? Write it to us below in the comments, we will continue to keep you updated with all the news on videogame and tech!