If you want to become the perfect Scarlet Guardians in Scarlet Nexus, all you have to do is take a look at our guide with lots of tricks and tips to play at your best
It has been available for a few days Scarlet nexus, the new action / RPG by Bandai Namco, and waiting to let you know what we think thanks to our review, we offer you a guide that, thanks to some useful tips and tricks, will allow you to become perfect Scarlet Guardians. Therefore, if you want to have an easy life in this brainpunk adventure, you just have to continue reading: good luck!
Optimize your combat skills with the SAS
Il SAS is a communication system able to connect the various minds of the characters, all through a virtual wiring that allows connect with teammates, so as to be able to temporarily exploit the psionic powers of our allies. Use the SAS to combine your skills and destroy the most powerful enemies, which could represent an obstacle in battle.
The use will be managed by a timer, which will be reloaded after use. In addition, when more companions are available and, consequently, more powers in the SAS, it will be possible to reach different places. Who knows, maybe you will be able to discover something new if you choose to visit a location again.
Remember to read the biographies - Scarlet Nexus: tips and tricks
If you encounter difficulties during clashes with some enemies, you can find out some useful clues by consulting the biographies present in the game menu, very useful for learning strategies and weaknesses. Some may be vulnerable to certain attacks, which you can unleash by combining your skills with those of certain teammates, such as pyrokinesis and electrokinesis. Certain members of the FSEIn addition, they may provide you with defensive boosts, thanks to clairvoyance or armor.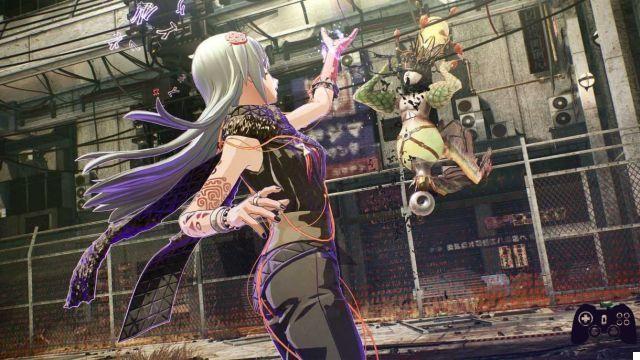 Don't underestimate the power of friendship (and small talk!) - Scarlet Nexus: tips and tricks
Establish gods ever stronger bonds of friendship with allies it can be very useful in combat. To increase the relationship level, simply interact with the various companions by chatting, giving special gifts, completing bond events and more. The higher level bonds they will increase attendance at Guardian Vision, Assault Vision and Revivals, as well as the possibility of get special items. You will also receive gods by playing Brain Message from your allies, which will allow you to deepen the knowledge of each other, so don't forget reply as soon as possible, as there will be a limited time to do so.
Stop by the shelter from time to time - Scarlet Nexus: tips and tricks
You can return to your refuge at any time for restore the health of the characters. Furthermore, in this location it will be possible talk to peers and give them gifts, so as to strengthen the bond of friendship. Gifts can be obtained through exchanges, which we can carry out at the shop, and will adorn the area pertaining to each character inside the shelter. We will also have the opportunity to spend time with the characters with whom we will have befriended, so as to increase, from time to time, the base statistics. However, there is a limit to this type of increase.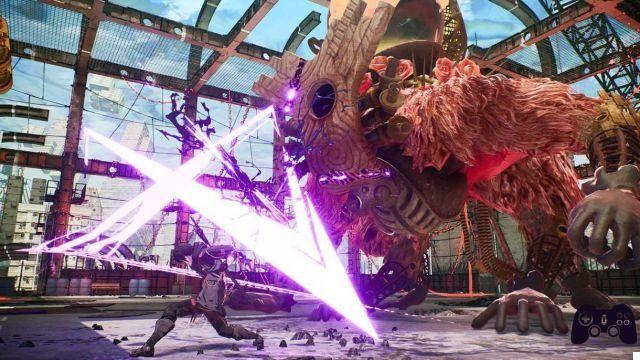 Worried about status changes? Rest assured, there is always a suitable plug-in - Scarlet Nexus: tips and tricks
Plug-ins are equipment that can guarantee resistance against certain changes in status. Changing your setup to suit the enemy we face can help minimize and deal with statuses like Burn, Shock, Greasy, Wet and Confused.
Use both weapons and psychokinetic attacks during clashes - Scarlet Nexus: tips and tricks
The indicator of psychokinesis decreases as psionic abilities are used to attack with scenario objects. Using the attacks with the weapon supplied is essential to increase the recovery speed of this indicator.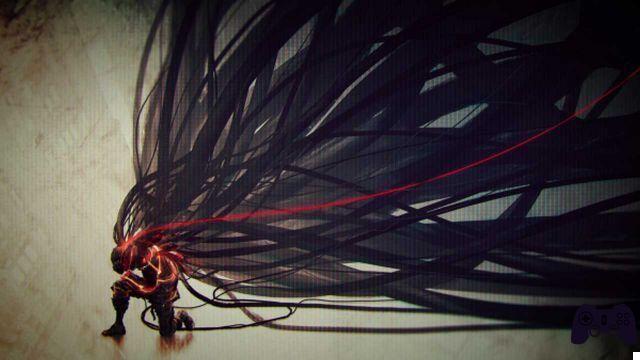 Be careful if that thing is no longer where you left it - Scarlet Nexus: tips and tricks
When you find yourself revisiting a certain location, you will notice that the position of some objects may have changed. If this happens, it is a sign that it is the work of a Stranger, as these entities are used to picking up and moving objects. A more obvious indication of the presence of Strangers and the Pinecone Flower, a strange flower that appears frequently in their habitat and which, according to some reports, grows in abundance in the areas where the most massive assaults occur.
Complete both stories - Scarlet Nexus: Tips and Tricks
At the beginning of the game you will be offered the possibility to choose between Yuito and Kasane, and you will need to create two separate game files in order to use them separately. Both characters are characterized by their own style of play, peculiar allies and a dedicated story. Kasane uses the daggers, which allow her to hit multiple White Walkers at a time, while causing less damage than the sword of Yuito. On the other hand, his psychokinesis is more powerful than that of the boy.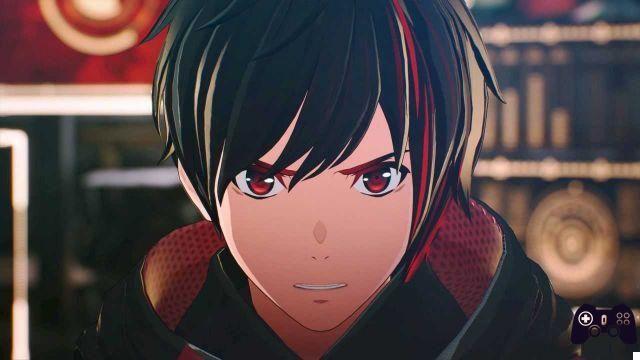 The mind in power
This concludes our guide dedicated to the 8 tricks that will help you face the best Scarlet nexus, so there is nothing left to do but put them into practice as soon as possible if you want to effortlessly complete the adventure signed by Bandai Namco.
Before saying goodbye, and inviting you to stay in the company of Holygamerz, we remind you that the title is currently available for PC, PS4, PS5 Xbox One, Xbox Series X and Xbox Series S, and if maybe you want to make it yours at a discounted price, ours advice is to take a look at Instant Gaming.