The remake of the third effort of the STARS and associates takes up the concept dear to all long-time gamers and above all of all the other Resident Evil, namely that of weapons with infinite ammunition. Once you have finished the main game, you will have the opportunity to purchase various things by unlocking the shop. There you can use the points obtained by completing missions throughout the story to buy weapons with infinite ammo and many other useful items such as skin, power-up items and various accessories. However, the weapons with this characteristic are only 3:

| Arma | Points needed |
| --- | --- |
| MUP gun | 8000 |
| CQBR assault rifle | 28400 |
| Missile launchers | 62400 |
To get the points necessary to obtain the coveted weapons you will have to complete the Records. some of them cannot be completed in one run so you will necessarily need to complete the main storyline several times. Remember to track your progress to get it faster.
Keep in mind that even though weapons have unlimited bullets, they still have the need to be recharged, think more about an infinite number of magazines or missiles available. In addition, if you want to reach an S or S + rating you will not be able to use them as they decrease the overall rating.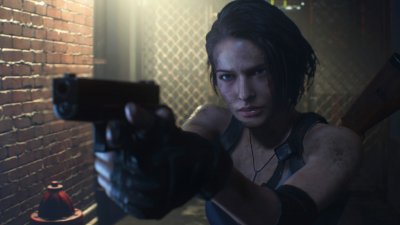 Resident Evil 3 pc
Exit date: April 3 2020