Blizzard is preparing to launch Overwatch 2, a new gaming experience completely revised and free to play, October 4 in Early Access. A few months ago we were able to touch some of the changes made to the gameplay and characters, and above all to test Sojourn and the Junker Queen, respectively an attack hero and a tank-class hero who add to the already substantial roster of heroes inherited from Overwatch 1. Now we are ready to tell you something more about the third hero, Kiriko, of the support class, the new escort map set in Portugal and what to expect from Overwatch 2.
Kiriko was initially born as a character for PvE, with the appearance of a ninja with a large shuriken behind her back and her focus later moved to the PvP component. It is a very versatile character, equipped with great mobility and a kit capable of putting teammates in a position to play at their best. The Overwatch team made up of Art Director Dion Rogers, Hero Designer Piero Herrera and Narrative Designer Kyungseo Min has repeatedly reiterated during a group interview how much the new value at the center of Overwatch is the synergies that are to create among the heroes and how this changes the approach a little compared to the past.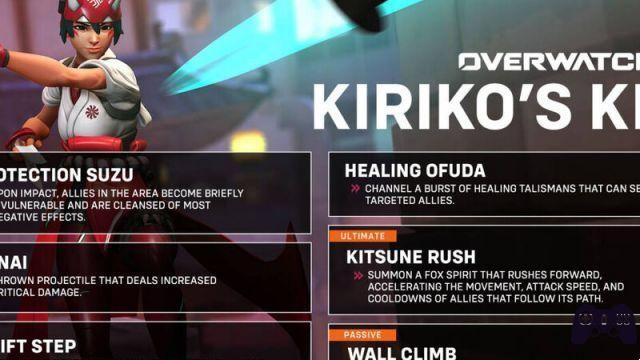 Kiriko is the ideal support hero to synergize with the team. Explains Kyungseo Min. It applies invulnerability to allies, and its ultimate provides movement, attack and recharge speed and is perfect for launching a coordinated attack on a target. She has the ability to unite the team and to see her run through the Torii is splendid to watch according to the narrative designer.
In our opinion, Kiriko is one of the most complex and interesting supporting characters created in recent years. You can see from his kit how much he loves being in the center of the action. Her primary ability is Ofuda of Healing which allows her to cast healing talismans that follow the target. To deal damage she can throw a kunai that deals critical damage, while her passive, climbing, gives her a tactical advantage over other less mobile characters.
Dion Rogers describes the uniqueness of Kiriko enhancing her fighting style also in relation to the Esperança map, which also embodies the Portuguese style and culture, in fact, the lead environment artist of Overwatch 2 comes from Portugal and under her guidance (as well as that of other designers in the country) Esperança was born, a map that accurately portrays the culture and architecture of the place. An entire dedicated sound team has been sent to Portugal to capture the ambient noise that can be heard in-game.
When asked which agent is best to play on the new map, Rogers is clear: Kiriko is definitely one of them. Genji and Hanzo are too. Their ability to climb allows them to position themselves in elevated positions. The new character also has an advantage in close quarters because he can teleport through even walls. He manages to keep up with heroes like Genji, Reaper and Tracer. Characters with these flanking abilities can really enjoy this map, but it's hard for a healer to keep up. Kiriko succeeds. She can teleport close to allies, heal them, protect herself, or scale buildings.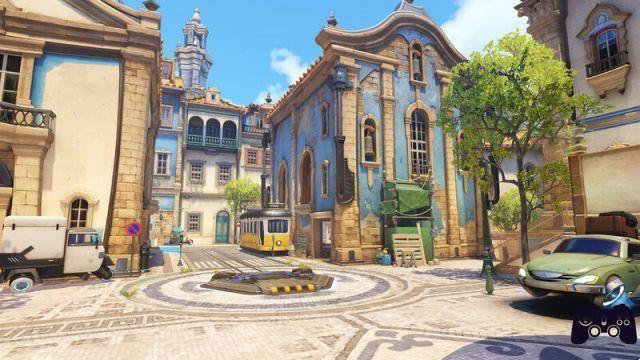 With a view to always exploring new synergies, Piero Herrera gives advice to players who will take on the central part of the map in Portugal. Here Pharah's skills in surprising opponents can be best expressed and the Hero Designer is convinced that the Pharah-Kiriko pair is a valid team composition option that players can take advantage of in addition to the now well-established Pharah-Mercy.
When asked about the balancing aspects of a support character with clear DPS influences, Herrera proved to be super confident in the team's ability to precisely define his balance and explained the reasons: one of the paths we traveled with Moira during the beta phase was to give her more utility in order to have more control tools to balance the character, Kiriko, on the other hand, already has a large number of aspects that she can manipulate if necessary. She […] she will be balanced accordingly precisely because she possesses a versatile number of tools that we can adjust both decreasing and increasing.
Balance will be one of the key aspects of Overwatch 2 given the greater influx of new content also imposed by the transition to a free-to-play game model based on 9-week seasons that introduce a new hero and a new map every other season as already anticipated in the roadmap shared by Blizzard.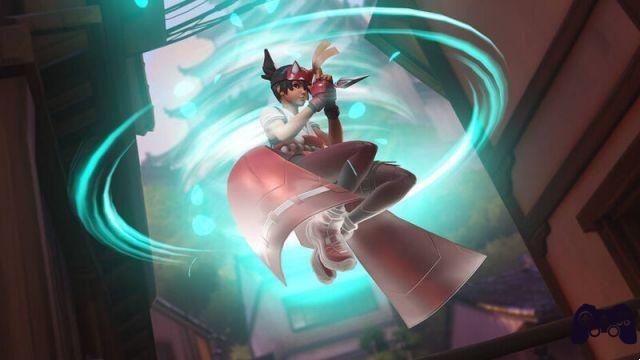 In order for the team to work on new content with a higher pace, exploring many more ideas than in the past with greater simplicity, many investments have been made in technology and tools to support game development. We need to iterate faster than ever before, Rogers explains. We spent a lot of time working on tools and our workflow to be able to do that. […] We can test multiple ideas without wasting massive amounts of time, resetting them or moving on to the next idea. This makes building the game world much more fun. […] This benefits the game because our goal is to create a living world.
Being able to write instructions about content and see it in-game within seconds only adds to the overall agility of delivering content to players. We've invested a lot of resources into making the workflow perfect for deploying new heroes. Herrera adds.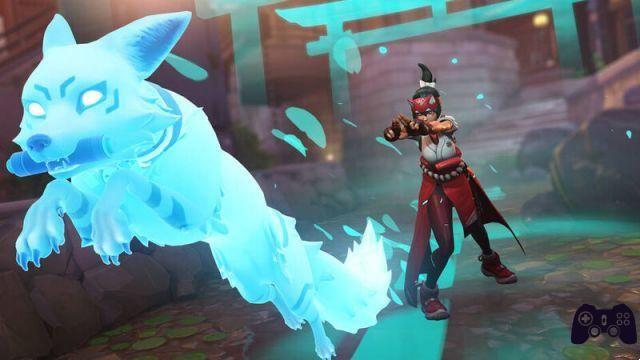 With the stories told and the new heroes created we want to create an optimistic future. Creating characters and stories that the player wants to be a part of, Min points out, who also reiterates that Overwatch 2 will launch with 3 strong and badass female characters, each of them embodying the concept of strength in different ways.
After all, Overwatch's goal has always been to try to create heroes that players could feel close to, characters with a history and a personality, and Overwatch 2 will continue the tradition by giving even more space to the interactions between heroes. The new dynamic lines of dialogue, Min explains, will bring out the characters, their personalities and the relationships between other characters by making the game universe large but connected.
On the possibility that Overwatch lands on the small or big screen to tell its stories, Min does not say too much and simply says that Overwatch is expanding, both in terms of team size and in terms of content to create and bring to the players. We leave these words to you to judge and we look forward to seeing how far Overwatch will go in its evolution process.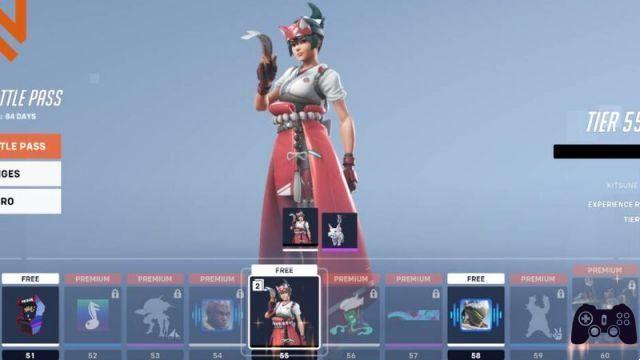 In recent days, however, controversy has arisen regarding how to access the new characters that will be introduced. The introduction of the Battle Pass has aroused some perplexity in the community and one of the questions that was addressed to the team concerned the process of unlocking new heroes through the Battle Pass. Rogers specified that Overwatch 1 owners will get Kiriko, The Junker Queen and Sojourn for free. The heroes can be unlocked for free simply by playing or by purchasing the premium path as already confirmed in recent days by Jon Spector, VP and Commecial Leader.
Overwatch 2 will be available on October 4 for PC, Xbox Series X|S, Xbox One, PlayStation 5, PlayStation 4, and Nintendo Switch. The game will be free-to-play, with no loot boxes, and will support shared progression that will allow progress to be kept in a single Overwatch 2 profile regardless of game platform. Stay on the Tom's Hardware pages to find out all the news on Overwatch 2 in preparation for the launch.