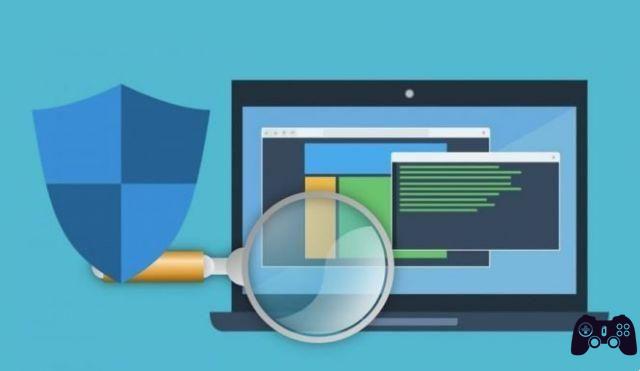 Get comfortable and read this full tutorial on how to scan google drive for viruses. Cloud is the future. This way of archiving files is becoming more and more popular with each passing year. It's perfect for keeping your files safe and for saving memory on your devices.
Google Drive is probably the most popular cloud storage service on the market. Millions of users choose to use it for its simplicity, great functionality and security. However, Google Drive is one of the most popular targets among hackers.
All about malware: viruses, trojans, spyware and other threats
For this reason, many people are concerned about their safety when using Google Drive and are looking for an extra layer of security.
Unfortunately, there are no antivirus programs fully integrated with Google Drive. In other words, users can't just run a regular virus scan of all their files stored in the cloud.
However, there are a few ways to scan your files for viruses, using a couple of alternative methods. To find out how to provide more security to your Google Drive account, read on.
How to scan Google Drive for viruses? If you only upload files that weigh less than 25 Mb, you don't need to worry. All files that weigh less than 25 Mb are automatically scanned for viruses by Google. If the files are larger, use VirusTotal or scan for viruses directly on your PC.
For more information on what to do, check out the guide below.
How to protect Google Drive from viruses?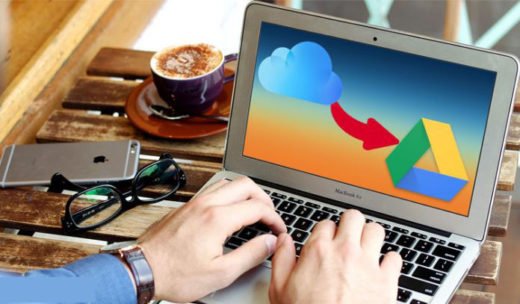 1. Google Drive does the job for you
As mentioned, Google Drive is quite secure. The service has its own antivirus system, with which it scans every single file loaded with malicious content.
Scanning is performed on all types of files uploaded by users, so it is not possible to skip a particular file. But there's a catch: Google only crawls smaller files, more specifically files smaller than 25MB.
If you are uploading and sharing a larger file, you will be warned that the file was not scanned and may contain some malicious content. Here's what Google's support page says:
"Google Drive scans a file for viruses before the file is downloaded or shared. If a virus is found, users cannot share the file with others, email the infected file, or convert it to a Google document, sheet, or slide, and will receive a warning if they attempt these actions. The owner can download the virus-infected file, but only after acknowledging the risk of doing so.
Only files smaller than 25MB can be scanned for viruses. For larger files, a warning is displayed stating that the file cannot be scanned. "
So if you're dealing with smaller files, you shouldn't worry, because Google Drive alone is enough to keep your files safe. But if you are downloading large files from Google Drive, you should apply some additional security measures.
2. Scan Google Drive for viruses using VirusTotal
For scanning larger files, perhaps your best bet is to use VirusTotal. This tool is an online malware checker that will scan just about any link you want.
The tool uses over 40 security tools, so the protection rate is quite high. To scan your files with VirusTotal, all you have to do is paste the link on the website and the tool will do the rest for you.
Once the link is scanned, VirusTotal will provide you with an in-depth analysis of the file. In this way, you can determine whether it is safe for download or not.
The tool is free, so you can use it to scan as many links and files as you want. No registration is required, which is another advantage of this tool.
In addition to the scan links, you can also upload files from your computer and VirusTotal will perform the scan.
VirusTotal is a great solution for scanning Google Drive files, but unfortunately, you'll have to scan every single file manually, as the tool doesn't support Google Drive integration.
3. How to scan Google Drive for viruses with an Antivirus 😉
If you already have antivirus software installed on your computer, you can use it to scan Google Drive files. This method only applies if the Google Drive client is installed on your computer.
The best free antivirus for PC of 2022
As you probably know, all the files from your Google Drive storage will also appear in the local folder on your computer.
So, all you need to do is have your current antivirus program scan the contents of your local Google Drive folder. If any security threats are found, you will be notified immediately.
This is all about our three methods for run the Google Drive virus scan. Unfortunately, there is still no major antivirus service that offers full Google Drive integration.
That's definitely not a good thing, as Google Drive is the largest online storage service, with millions of users. Full security integration for Google Drive is sure to benefit both users and antivirus manufacturers.
Do you know any methods that we have not listed here? Let us know in the comments below.
Restore your PC after a virus or malware attack
Further Reading:
Google Drive backup as you do
What is the difference between Google Photos and Google Drive?
How to save game backup on PC
How Antivirus Software Works
The nine best antivirus online