Let's find out what you need to know before starting to play HITMAN 3, the conclusion of the trilogy for the world of assassins
The HITMAN series is among the most famous in the world in the stealth genre. Attention to gameplay detail and countless ways to carry out an assassination, have made Agent 47 one of the best known peeled tomatoes in the world. Twenty years after its debut, its success does not seem to wane, but only strengthens from chapter to chapter. Today we are here to talk about the conclusion of the assassination trilogy that aims to collect and unite the legacy built in almost 20 years. HITMAN 3 promises to be a really interesting game and in this guide we tell you what you need to know to start playing.
The starting point
The HITMAN series in 2016 underwent something of a soft reboot, which means that players now have an understandable starting point to immerse themselves in the saga. However, this does not mean that the story of Agent 47 has been completely discarded, the first title of this new trilogy in fact begins briefly as a prequel, moving on at a later time to the subsequent events of HITMAN Absolution. Now we are facing the conclusion of this series officially entitled: World of Assasination (world of assassins).
The knots will then come to a head with an exciting story that comes to an end. This time the Mystery Agent will team up with Lucas Gray and the agency manager Diana Burnwood on a mission to eliminate the secret leader of the called organization Providence. Game director Mattias Engstrom also said that the tones will get even darker and with some surprises to refresh the series. Now that you know some context, let's get to know what it takes to play HITMAN 3.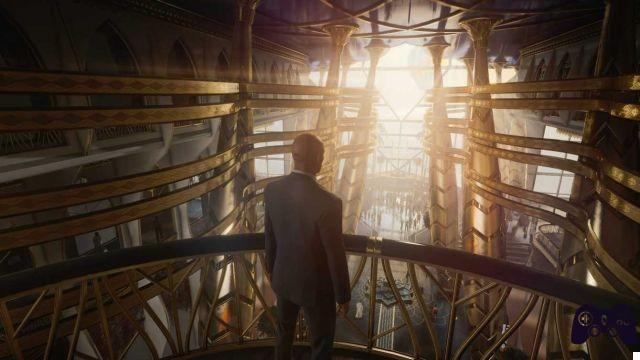 What platforms can you play on? - HITMAN 3: what to know before starting to play
This third installment of the series does not preclude any platform. PlayStation 4 and Xbox One will still be fully supported, thanks to the fact that HITMAN 3 is still based on the same graphics engine as the other two chapters: the Glacier Engine. This is not to say that you won't see improvements on other platforms. PlayStation 4 Pro and Xbox One X will arrive with the usual upgrades of the case. However the next gen will be the flagship of this chapter with 60FPS and 4K for better details and smoothness of the images at the top.
The game as usual will be playable also on PC (temporary exclusive for the Epic Games Store), but the real news are for the support to Google Stadia and the exclusive Cloud Version Nintendo Switch. Both will run at maximum settings, but you will need to have one sufficiently adequate connection to avoid lag or disconnections. In this article, you will also discover all the hardware requirements to enjoy HITMAN 3 to the fullest, so keep reading what you need to know.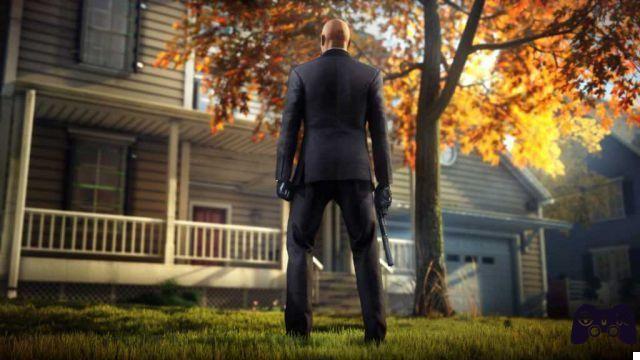 All locations - HITMAN 3: what to know before you start playing
A few days ago a leak came out that revealed all the locations covered by HITMAN 3, shortly after IO Interactive then confirmed their authenticity by delving deeper into the topic. In all you will visit 6 states: United Arab Emirates, United Kingdom, Germany, China, Argentina and Romania. Each of you will face completely different maps and, as usual, you can tackle the various ways. TO Dubai you will find yourself on top of the tallest building in the world, during the opening ceremony.
A Dartmoor in an evocative villa in the middle of nowhere with Agatha Christie's yellow book atmospheres. With Berlin you will be immersed in its vibrant and chaotic nightlife. Chongqing instead it is illuminated by blinding neon and full of life in the local clubs. Mendoza instead promises to give you a few moments of relaxation in front of breathtaking landscapes between a glass of wine and another. The game will then end with a return of Agent 47 to Romania among the Carpathian Mountains. We therefore expect a final with a bang.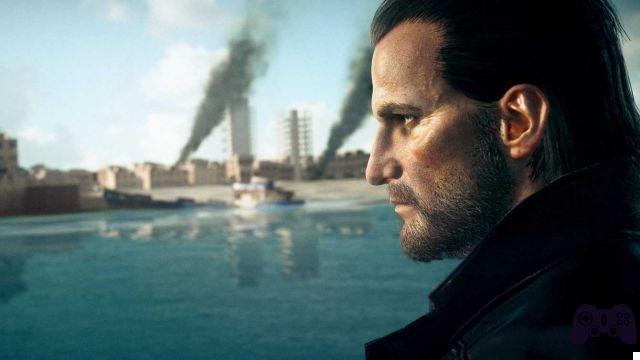 A world of assassins and continuity - HITMAN 3: what to know before you start playing
It is often a shame to leave old chapters of a series just because the new ones… are new. New features are added in the sequel and understandably often we choose to abandon the past. However, IO Interactive has given players the ability to import character progress from HITMAN 2 and maps from both HITMAN 2 and HITMAN 1. To transfer your progress you will need an IO Interactive account and access to a website that is not yet published, but will be available soon.
The developers have specified that it will be possible to transfer their data from any platform to the next one if belonging to the same family. For example, you can transfer from the Xbox One version of HITMAN 2 to the Xbox Series X version of HITMAN 3, or from PS4 to PS5 etc ... However, since you transfer your progress to HITMAN 3 your progress on HITMAN 3 will be reset, the developers therefore recommend making the switch before starting the third chapter. The process instead of transferring the maps of HITMAN 1 and 2 to the 3, we prefer to read it directly in our dedicated guide, since the process is particularly complex to understand. Now let's move on to a totally new way to play HITMAN 3, which we can't wait to know more about, that's what we're talking about.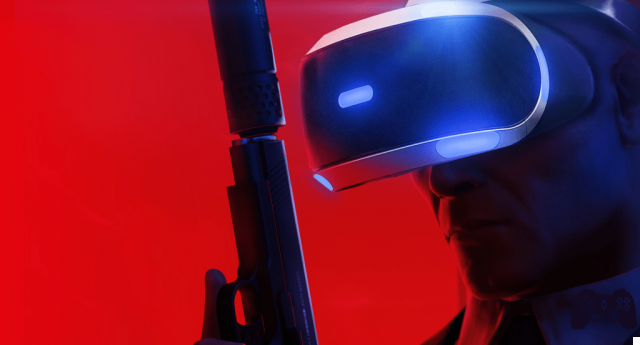 Murder in virtual reality
In exclusive to PS5, HITMAN 3 has embarked on the path of first-person assassination thanks to the use of the PlayStation VR. A very interesting way that intrigues us on how the mechanics will convert to the new perspective. The developers spent a few words on the official PS blog, describing some peculiar features of this version. First of all there is obviously the renewed point of view, which required the developers of change the height of Agent 47 to make the covers look more credible. They also had to decide which body parts would be visible to the guards in order to make the experience stealth as realistic as possible.
They have also been added new lines of dialogue for when the player touches, for example, someone else's shoulder. Yes, why now hands and arms will be independently controllable, being able to collect objects and touch things without great limits, or at least this is what is shown in the gameplay. Finally, they describe a really interesting feature. To achieve a goal it has almost always been mandatory to blend in and often simulate a job. This last part seems to be possible to do it firsthand, with the player actually having to clean a table or sweep the floor.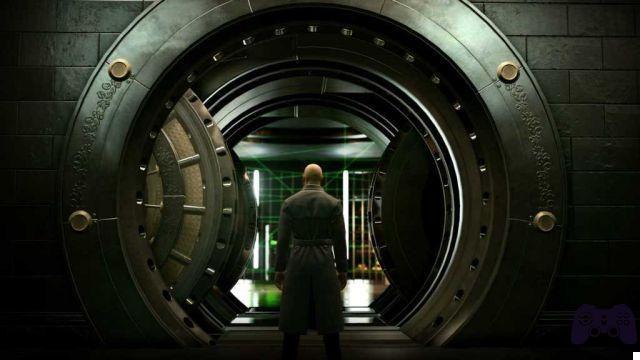 System requirements - HITMAN 3: what to know before you start playing
Players wishing to purchase the PC version of HITMAN 3, it will be good that they know what the requirements are to enjoy it. Below you will see both the mini and the recommended ones, along with those needed to enjoy it on Google Stadia (hypothetically also on Nintendo Switch Cloud Version). Here they are below:
Minimum requirements
Operating system: SO Windows 10 64-bit
Processor: Intel CPU Core i5-2500K 3,3GHz / AMD CPU Phenom II X4 940
RAM: 8 GB
Archiving: 80 GB
Sheet Graphics: NVIDIA GeForce GTX 660 / ATI Radeon HD 7870
Recommended Requirements
System Operational: SO Windows 10 64-bit
Processor: CPU Intel Core i7 4790 a 4 GHz
RAM: 16 GB
Archiving: 80 GB
Sheet Graphics: Nvidia GPU GeForce GTX 1070 / AMD GPU Radeon RX Vega 56 8GB
Cloud version requirements
10 megabits per second connection: 720p, 60 fps, stereo sound.
20 megabits per second connection: 1080p, 60 fps, HDR, 5.1 surround sound.
30 megabits per second connection: 4K, 60 fps, HDR, 5.1 surround sound.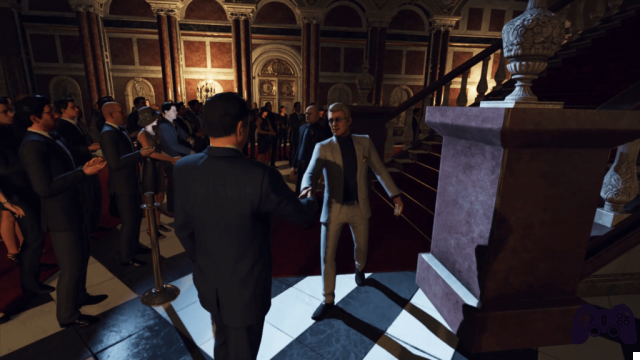 This was our guide for HITMAN 3
At this point and thanks to this guide it should now be clear what to know before starting HITMAN 3. In case there are any doubts or you want clarifications, ask us your questions below in the comments! We invite you to continue following us to stay updated on video games and technology