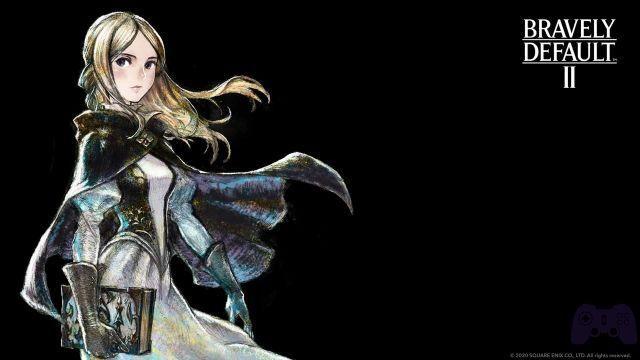 Bravely Default II, the last title of Square Enix, has an exorbitant number of hidden or more obvious mechanics. One of these is the ship expedition system, a scheme already seen in other fantasy JRPGs, which however hides some small tricks or for some players it may not be as immediate as the game itself suggests.
The exploration and navigation system allows you to get useful items even at the beginning of the game, especially those for earn class points. To learn more about Bravely Default II, feel free to check out ours complete guide.
How to unlock them
How do they work
Why use them
Warnings
How to unlock them
Fortunately, this game staple can be unlocked practically at the start of the game. In fact, during the prologue you will unlock the very first secondary mission during one of your trips to Halcyonia.
Talk to the old lady to unlock the mission so you can contact her in all the other cities as well. This NPC will serve to be able to command the expeditions. To be able to find it easily, search the map for a boat symbol to find it in cities.
By completing this mission, you will not only receive one Telelite as a reward, but you'll also get a general understanding of the system. However, the process will be speeded up a lot, so don't expect this demonstration to be immediacy in your future expeditions.
How Expeditions Work
In order to start an expedition, go to the house of the Boat charterer, and through the menu ask her to start an expedition. The expeditions last for up to 12 hours a day, so you can choose whether to keep the console on or put it in sleep mode and wait for the time to pass.
At the end of the 12 hours no more resources will be collected. You can check how much time has passed since your expedition has departed in the upper right corner of the screen.
By using the online features you can get better rewards by meeting other Bravely Default II players. If you are curious you can look at the results of the expedition from Logbook.
Why use it?
This mechanic is quite good because it will cost you nothing and will bring you useful items for your adventure such as orbs or pans, which are necessary to improve your team.
While this is nothing exorbitant, it is still a reliable and free way to get extra resources while you play.
Warnings
Remember to do not change the time of your console because your shipment will be canceled. So avoid cheating in general, as persevering will cost you a 24 hour ban on using this feature.