Finally Persona 5 Strikers, sequel to the beloved Persona 5, has arrived in the West (only in Digital Deluxe) bringing with it the immense amount of content typical of the series.
So let's get started with the basics of the game through this series of playable character guides. For more information on the game, check out ours Complete guide to Persona 5 Strikers.
Introduction
Attacks
Masterful Talents
Valjean
Introduction to the character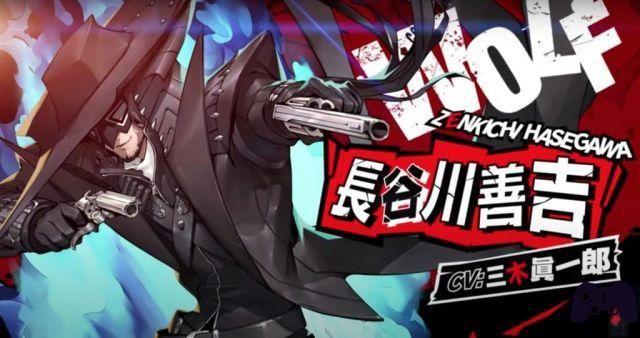 Zenkichi Hasegawa works as an investigator for the Kyoto prosecutor's office tasked with investigating the Phantom Thieves and strange events that occurred in Japan.
His fighting style involves the use of a short range broadsword and a pair of long range pistols. He can also use his "Madness" skill to increase his attack at the cost of life.
His Persona, Valjean, specializes in the use of guns, support skills and almighty skills, thanks to which he is able to inflict non-elemental damage to all enemies.
All of Wolf's attacks
Being an Action title, Persona 5 Strikers will allow the player to perform, with different buttons, various combos of hits unique to each character.
Basic attacks
As for Wolf, these will be his simple actions:
Combo
Masterful Talents and Showtime
During Showtime, Valjean hits enemies with chains, knocking them into the air while Wolf he ends them by hitting them with guns and causing them to explode.
Valjean's skills and stats
Valjean specializes in the use of type skills Divine, who will ignore the opponent's resistances and weaknesses. He can also make use of various buffs and debuffs.
The other character guides
Guide to Joker [Matto]

Ryuji [Skull] Guide

Guide to Morgana [Mona]

Ann [Panther] Guide

Guide to Yusuke [Fox]

Guide to Makoto [Queen]

Guide to Haru [Noir]

Guide to Zenkichi [Wolf]

Guide to Sophia