Here are the best settings for Call of Duty: Warzone, the Call of Duty: Modern Warfare expansion available for PC, PS4 and Xbox One
With the advent of the brand's new title Call of Duty in f2p sauce, it is not strange to find the most perfectionist players engaged in the search for the best settings. The competition is high, and so is the desire to win. Warzone it is in fact a stand-alone DLC of Modern Warfare, thanks to which it has reached new heights of gameplay thanks to the new modes close to the battle royale.
Always better
So, to make the gaming experience as profitable as possible in terms of performance, we have decided to offer you a guide to the best Warzone settings. Obviously concerning both Xbox One, both PS4 and PC. So let's start taking a look at the key points.
Frame-Rate Priority on PC - Best settings for Warzone
Let's start our guide to the best settings for COD: Warzone by focusing on your PCs. In order to have better efficiency in battle, it is right to focus on frame-rate, which will help you enhance your reflexes. The more action windows you have compared to your opponent, the easier it will be for you to hit him first. So, take a look at these settings:
Environmental occlusion
Anti aliasing
Shallow depth of field
Field of view
Film grain
Framerate limit
Motion blur
Highlights of Nvidia
Shadows and lighting
TexturesRisoluzione

Anisotropic filter
Particle quality
Bullet Impact & Spray
Mosaic

V-Sync
See what's hidden - Best settings for Warzone
The frame rate limit will certainly be brought up to the maximum that your hardware can handle (including monitor), even aiming at a few more points. The Mosaic should be set to "near", so as not to burden the environmental calculation. Motion Blur represents blur, and that try to handle it so that don't bother you.
In general, to seek the highest frame-rates, you'll have to sacrifice the graphics aspects of the game, aiming for low or intermediate quality. When playing from a computer, it will be possible to keep track of the performance thanks to the GPU overlay, which will show you the temperature of the video card and the frame-rate.
To activate it, just go to the options, in "general", and search for "Telemetry", which will let you choose whether or not to show that information. This part applies to PC.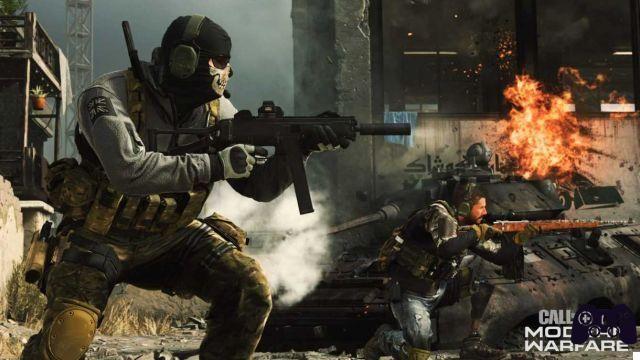 Sensitivity and progamer - The best settings for Warzone
However, it is not enough to adjust the video conditions for maximize gameplay. Indeed, professional players of the likes of Shroud they also use particular settings regarding the sensitivity of the commands. That is, how responsive your keys, levers or mouse clicks will be. In this case, we can see the public information relating to the PC and concerning the pro-gamer Shroud:
ADS Sensitivity (High Zoom): 1.00
ADS Sensitivity (Low Zoom): 1.00
ADS Sensitivity T times: Gradual
Mouse smoothing disabled
DPI: 450
Hz: 1000
Legacy ADS sensitivity
Mouse acceleration: 0,00
Mouse filter: 0,00
Sensitivity: 7.50
You certainly don't have to follow this model. After all, it also depends on how you feel with your gaming hardware. Be they controllers or mouse and keyboard. Adjust according to your tastes, however, if you are unsure, take into account the opinions of the most experienced.
Another tip concerns keeping the music and dialogue to a minimum and maximize the sound effects. This will allow you to feel the movements around you more accurately, helping your reflexes. And it is obviously a piece of advice that applies to all platforms.
PS4 and Xbox One Precautions - Best Settings for Warzone
The consoles are much more limiting than the PC, at least from the point of view of the settings. However, you don't have to worry, as some tweaks can also be done on consoles. The first of all, is the one concerning the blur and graininess of the film. By turning them off, the game should breathe more and allow you smoother sessions.
The best settings for Warzone also apply to PS4 and Xbox One, and it is therefore natural to try to best correct the sensitivity of the controls. Again, you can play with this setup:
ADS sensitivity (low zoom): 1,00 or 0,90
ADS Sensitivity (High Zoom): 1,00 or 0,90
Aim Assistant (standard is probably the best)
Lens response curve type: linear or standard
Horizontal stick sensitivity: 8 or 9
Vertical stick sensitivity: 7 or 8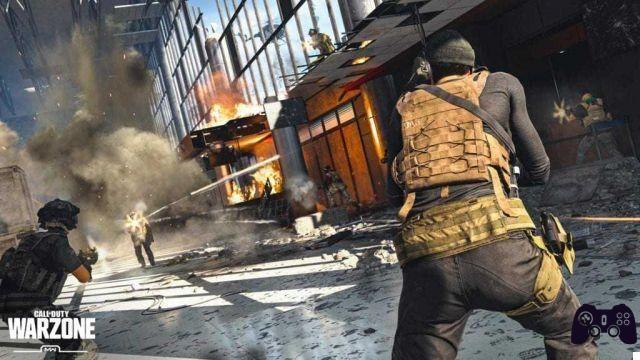 It is all subjective
Disabling the vibration will also improve the game, don't underestimate it. The rest relies heavily on the style of play and the player's habit. The best settings for Warzone are also very subjective, such as using automatic sprinting. In fact, you are likely to be caught in a sudden sprint when there is absolutely no need for it. It is best to eliminate the unexpected as much as possible.
That's all for this guide, we hope we've been helpful. Keep following us on Holygamerz to stay updated on our guides and news from the videogame world.