Bosses and Dungeons in Metin2. In this guide you will find all the information you need to be able to face the Great Ice Witch!
Welcome to our collection of guides aimed at bosses and dungeons of Metin2! In this type of articles, you will find everything you need to be able to face the boss and dungeon present in Metin2.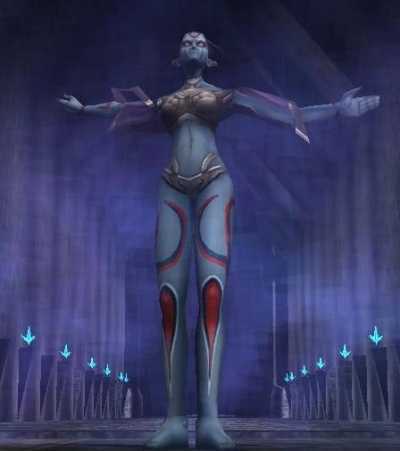 Guide 1: Great Ice Witch - Boss and Dungeon Metin2
La Great Ice Witch is the boss who defends the first floor of the Grotto of Exile. He has become a medium / low difficulty boss since, a correctly equipped character, manages to eliminate him even by himself.
From the game version 16.0 the Great Ice Witch no longer only spawns in front of the portal, but randomly throughout the map, as is also reported on the Metin2 Wiki website.
We actually noticed some rooms and areas where the Great Ice Witch spawns more frequently. That is, in the rooms with the Skeleton of the Sura, which are n ° 33,24,50,57,72,79 and in the areas between room n ° 5 to 39 between 40 and 59 between 79 and 81.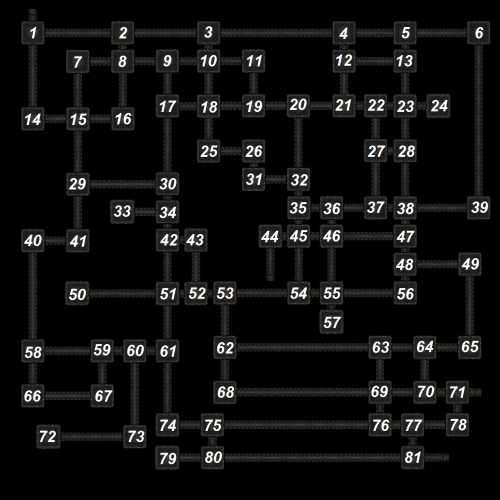 Grotto of Exile 1 with numbered rooms
He is an aggressive boss, so he attacks without being provoked. When he has only 14 life left he increases Attack, HP Regeneration, Magic Resistance and Body Attack Resistance by 50%.
The level of the Great Ice Witch is 89, therefore the recommended level to face this boss is between 83 and 99. In this way you will be able to poison or bleed her easily and have a good drop.
The damage needed to defeat her is 3000 smooth damage along with Poison and Blood damage and a good percentage of critical and stabbing attacks.
It is advisable to use Poison first and then Blood. For the simple reason that Blood brings bosses' life to 0 HP, while Poison drops life to 1 HP if the character dies during combat.
How to Defeat the Great Ice Witch - Boss and Dungeon Metin2
Since the elemental resistance against the Great Ice Witch is precisely the ice resistance and the latter is not present in any item except on the talismans, we recommend a full damage equipment. That is weapon with medium-high, emerald earrings if the character is level 95, armor with attack value, a stole with a good weapon split above, shield with strength / intelligence / dexterity according to the type of character used, the ice talisman, critical bonuses and high piercers in equipment (Tears of Heaven necklace and bracelet recommended). To be able to withstand the attacks of the Great Ice Witch, items that absorb HP, items with the possibility of blocking body attack and ice resistance on the talisman are recommended.
How can I increase my character's attack? Of great help are the pets found in the puppy boxes, pets with mounted berserker and piercing, alchemy, dews (pink, red and blue), critical and stabbing fights and the dragon god attack.
What items does the Great Ice Witch drop? - Boss and Dungeon Metin2
The Great Ice Witch is one of the most drop bosses in Metin2. Below everything that can drop: spiritual stones + 4, blood stones, armor of 66 + 4, necklaces + 7 (tears of heaven, amethyst), shoes + 7 (nimbus boots, burning bird shoes, shoes of ecstasy, shoes of the phoenix), earrings + 7 (tears of heaven, platinum, amethyst), shields of 61 + 6, stone of souls, treated on fencing.
Our first guide to Metin2 bosses and dungeons ends here. For any questions or requests, we are available via the comments box below!