Finding and applying Borderlands 3 skins to weapons is very simple and it will take you a few minutes to do it without major problems
As happens in many other video games, even in Borderlands 3 you can change the skin of the weapons to your liking. It is a purely aesthetic component that of skin which in no way affects its characteristics and capabilities, but which gives it a different and personal aspect. In the title of Gearbox Software are present numerous skins, different at times for each weapon you will find. Joined to these are also present Different "heads" and skins for the characters, as it already happened in the first chapters of the series.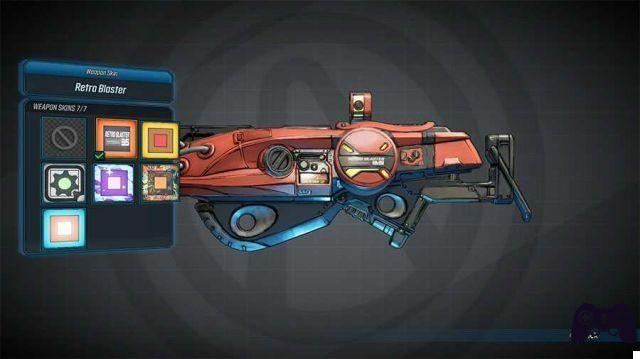 And voila, which skin do I like best?
While for "heads" and skins of the character you will have to go to the appropriate option in the game menu, where you can see what you have available, similar to what happened in previous episodes, for those of the weapons the procedure is slightly different.
By clicking on your inventory button you will have access to all the weapons you carry with you. You can also inspect every single gun, to discover its strengths and weaknesses, but you can also choose a specific Borderlands 3 skin to apply them. Right in the weapon inspection menu you will find the "Weapon Skin" option, which will allow you to access the appropriate section by pressing X, its Xbox One, or square su Playstation. The operation can also be performed on a PC and the commands available at the bottom right are visible, as is also the case in the console version.
You will thus have the possibility to preview each skin on the weapon before applying it, so it is not necessary to choose it and check it when you have it in hand, repeating the procedure for each individual skin. Take a good look first in the preview if you like the final result and if so, apply it. To do this, just press A, its Xbox One, cross, its Playstation 4, or use the mouse su PC.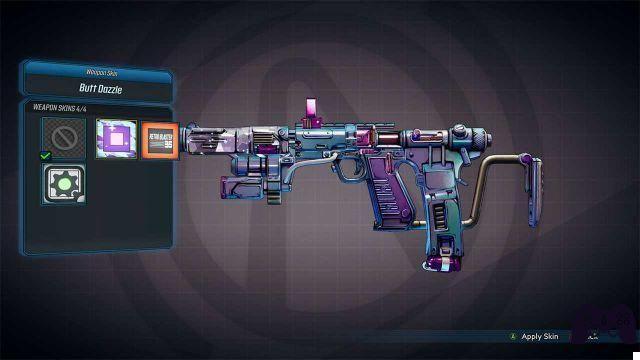 Borderlands 3: here's how to apply weapon skins
You have finally stamped yours favorite skin on the weapon and now you can admire it while you make your forays around the game map. If by chance you do not find the skin you like, remember that some of them must be purchased separately, or if you have a special edition, know that you have additional ones. Ultimately it is an unnecessary surplus to fully enjoy the title so no complaints if you pay.
Here is a list (constantly updated) with all guides related to Borderlands 3:
Local co-op how to play it on console
How to reset your skills during the adventure
VIP program guide and SHiFT code list
How to get new vehicles
Guide and tricks to start playing
Tips and tricks to quickly level up
How to beat Shiv
Guide to Artifacts
Guide to choosing a character
Meridian Metroplex Challenge Guide
Classroom MOD Guide
If this wasn't the guide you were looking for skin in Borderlands 3, know that there are many others here on the site, so go check them out. If, on the other hand, the Gearbox Software game does not interest you, know that there are numerous guides on other titles, old and new.