The latest creation of Ninja Theory is finally available, in Bleeding Edge we are ready for battle and we tell you how to invite and play friends in the game
We are facing the latest creation from a development house with a vast knowledge of action games. Ninja Theory was in the spotlight thanks to the highly acclaimed: Heavenly Sword, Enslaved: Odyssey to the West and the enigmatic Hellblade: Senua's Sacrifice. How long Bleeding Edge is very far from the dramatic tones of the events of Senua, it still contains the same approach to attention to detail.
It is a stylish title that is not afraid to blind players with its bright colors, combining very different inspirations and never creating too much confusion in the battle. In this guide for Bleeding Edge we tell you how to invite friends to the game.
A team you can trust
Being a title focused on team play, coordination and communication become of extreme importance. The base game offers the possibility to join other players who are also looking for matches, but often ends up having little synergy due to the lack of communication. However, every now and then you are lucky enough to meet experienced fighters and victory is no longer a mirage. However, it would be ideal to be able to connect with a voice chat and have someone we know by your side. For this Bleeding Edge offers the possibility to invite and play with friends, let's find out how in this guide.
Which friends can you invite - Bleeding Edge: how to invite and play with friends in the game
This game offers the option to play in mode crossplay, this means that we can join games with both console and PC players. Anyone who owns an Xbox One must necessarily have an active subscription to Xbox Live Gold. If, on the other hand, you play on PC, you just need to have the Xbox Game Bar installed (usually pre-installed in the Windows 10 operating system) which includes Xbox Social, or have the friends on the Steam list.
Those who want to play together will simply have to add themselves among friends by exchanging the Gamecards or the profile. At this point we are ready to proceed to the next step, we are very close to starting a battle with our friends.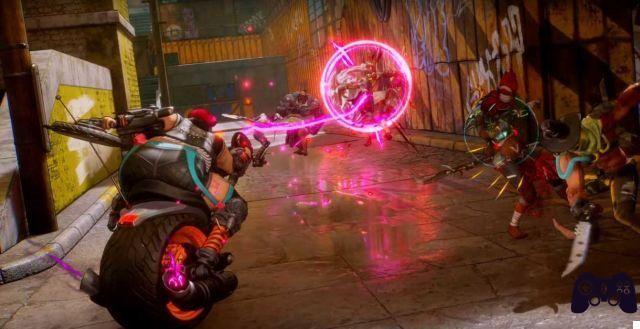 Join for battle - Bleeding Edge: how to invite and play with friends in the game
The game offers a very fast and intuitive way to play together. From the main menu you should see the social bar by pressing the Y key, F or by clicking directly on the button above. This will open a window on the left side of the screen with our Xbox or Steam friends list. To play together just select their name and invite them, in order to add them to the party.
From here it is also possible to see it too Gamecard. From the Social Bar you can see if our friends are online or are playing Bleeding Edge too. After they accept the invitation they will be added to the party and visible at the top of the screen. In this game the teams are limited to four players, so you can invite up to three friends.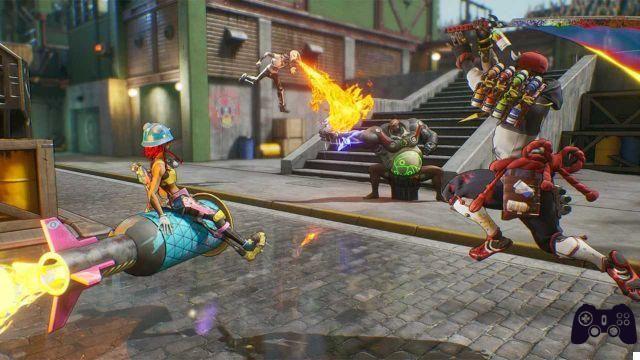 We return to the arena stronger than before
With the guide we have provided you now know how to invite and play with friends in Bleeding Edge. In case you have any doubts or want clarifications about this Hero Brawler created by Ninja Theory for Microsoft, ask us your questions below in the comments or take a look at our guide on tips and tricks and the best characters and strategies.
Bleeding Edge is available from March 24, 2020 for Xbox One and PC, also with Xbox Game Pass. In the meantime, I invite you to continue following us on Holygamerz to stay updated on the world of video games and technology.