The crusade of Xiaomi smartphones that charge too slowly are fought on many different battlefields. The new software version arriving on many of the company's smartphones MIUI 12 will now notify users that they are charging smartphones with slow power supplies or potentially faulty cables.
Only a little while ago we talked to you about the possibility that Xiaomi already present during 2021 a smartphone capable of recharging itself at 200W. This would be just one of the latest advances made by the company in the world of charging smartphones with Xiaomi Mi 10 Ultra which is already able to reach the 120W with its own power supply and USB cable included in the package.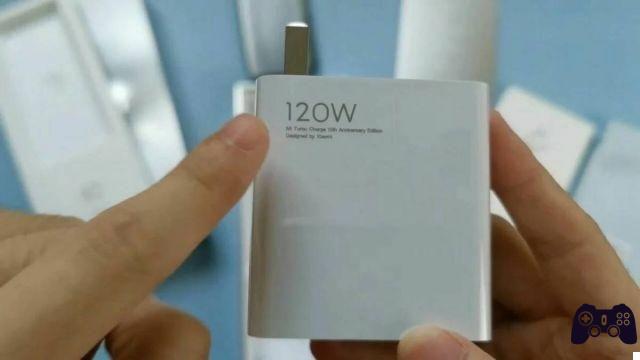 La MIUI 12, currently in beta and in tests on different Xiaomi models, seems to want to remind the owners of smartphones able to recharge quickly of the existence of this possibility. Xiaomi would indeed have implemented it in its operating system a warning in case of slow charging, which will appear automatically when it recognizes that it is using a low power supply.
The system is therefore able to recognize if by mistake the cable was connected incorrectly o magari se the charger or cable is defective and therefore there is a possibility that the phone is not charging properly.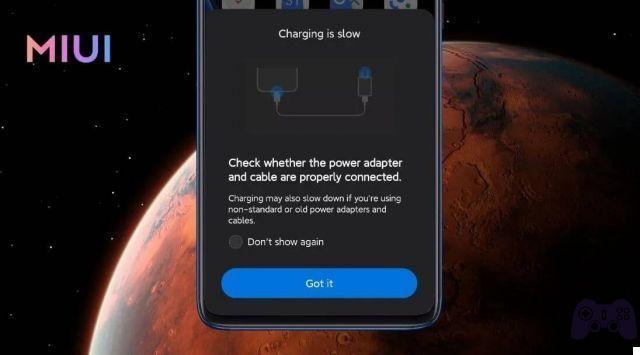 Read also: Qualcomm Snapdragon 875 will be done like this
The popup will remind users to check if they are using original cable and charger or older models and not able to exploit the full potential of the fast Xiaomi charging system.
At the moment the news is available in Chinese Closed Beta of MIUI 12 version 20.10.27, it means that it will reach smartphones in Europe only in the near future unless you use custom ROMs like that of Xiaomi.EU.
Xiaomi Mi 10T Pro, smartphone with 8GB of RAM, 128GB of memory, 6,67 "Full HD + display, Snapdragon 865, triple camera with 108MP main and 5000mAh battery, is available on Amazon for only 519,00 euros.