In this guide you will find the complete list of all the trophies of Watch Dogs Legion, the new Ubisoft open world
It is finally available Watch Dogs Legion, the third installment of the popular hacker game series from Ubisoft. This title brings numerous improvements to the formula adopted by its predecessors and seems to be highly regarded by both critics and fans. In case you want to know more about the latest Ubisoft effort, we suggest you take a look at our review.
Many players will be looking forward to discovering all the new features of this game and then enjoying them calmly, but others will want to aim immediately to complete it in every aspect. To help this type of gamers we have decided to write this guide, in which you will find the Complete list of all Watch Dogs Legion trophies.
No spoilers!
Some players may be afraid to read the Watch Dogs Legion trophy list, as it may contain some spoiler related to the plot. Fortunately, however, in this case there is nothing to fear, given that the game's trophies make almost no reference to important moments in history. In the worst case, you can simply find out the names of some missions or some important place ahead of time. Therefore do not be afraid and start reading our trophy list in peace.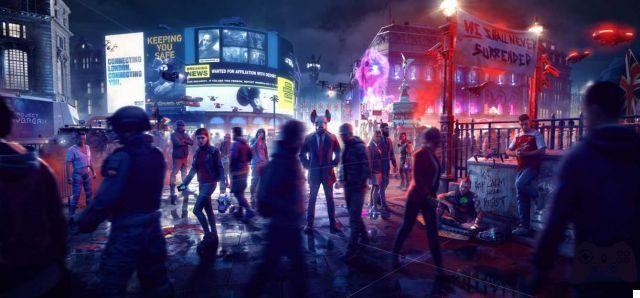 Bronze Trophies - Watch Dogs Legion: Trophy List
Let's start our list as usual with i bronze trophies by Watch Dogs Legion. In total in the game they are present 18 lenses of this type, but luckily they won't be hard to unlock at all. there all bronze trophies in the game:
Magnificent new fates

Complete "Operation Westminster"

The future is bright

Complete the entire 404 story

Long life to the Queen

Complete the entire Kelley story

Hacker, tailor, soldier, spy

Complete the entire SIRS story

When the righteous do nothing

Complete the entire Albion story

Any left is lost

Complete "In Search of Bagley"

Just in time

Complete "Change of Mind"

Roof over your head

Complete "Royal Treatment"

England for all

Complete "A Mali Extremists"

A dish served cold

Complete a revenge mission

Make friends

Recruit an activist after completing "Report"

And don't get up

Defeat an opponent of the DedSec

Meta-Gaming
Pro clothes

Complete Intermediate Goal 1 of the Dribble

City Center

Complete a game of darts wherever you can

Art of resistance

Complete a poster wherever you can

To health

Drink at least once in every place where you can

Delivery from DedSec

Complete 20 Parcel Fox delivery missions
Silver Trophies - Watch Dogs Legion: Trophy List
Let us now turn to the list of silver trophies by Watch Dogs Legion. Silver trophies are usually less numerous and more complex to obtain than bronze ones, but this time around there is a strange difference. In fact, in Watch Dogs Legion there are more silver targets than bronze ones. In total there are well 19 silver trophies, i.e. precisely 1 more than those listed above.
Although they are more though they will not be any easier to obtain, since you can only unlock them by completing particular actions or by collecting collectibles. there all Watch Dogs Legion silver trophies:
Wake up !! 1! 1

Make a neighborhood rebellious

Different lives

Get a team of 20 activists with different occupations

Professional death

Perform 5 stealth kills with a professional hit man

Death from above

Kill 5 Albion guards using swoops

PAGE NO

Kill 10 Albion guards with the bee swarms

Hack the planet

Propagate a hack to 8 targets simultaneously

Agitated, not stirred

Deactivate the weapons of 5 Albion guards at the same time using the spy clock

Power to the people

Have your followers neutralize a total of 3 guards

Paint me as one of yours ...

Stun Clan Kelley members 5 times with headshots with paintball guns

Gattabuia to peel

Perform 5 stopping eliminations

Turn reale

Enter the restricted access area of ​​Buckingham Palace in a royal guard suit

Do you see me!

Escape a chase 5 using the statue pose emote

Aesthetics is everything
Speed ​​and fury

Purchase a vehicle paint job

What a Freshness

Spend 100.00 eTo on clothes in stores

To the teeth
Everything is ready

Purchase all upgrades for each weapon

Oral history
Magpie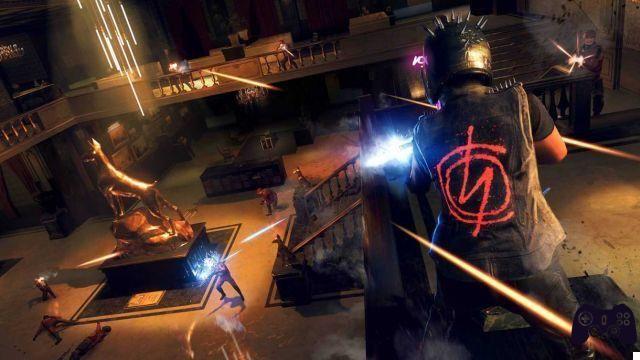 Golden Trophies – Watch Dogs Legion: Trophy list

Now it's the turn of the long-awaited gold trophies. In Watch Dogs Legion they are present only two gold trophies and fortunately they are not very difficult to obtain. In fact, to unlock them you simply have to complete the DedSec story and make all the neighborhoods rebellious. For sure it will not be a quick process, but at least you won't have to complete too complex actions. This is the Watch Dogs Legion gold trophy list:
Unity is strength

Complete the entire DedSec story

Let's take London back

Make all neighborhoods rebellious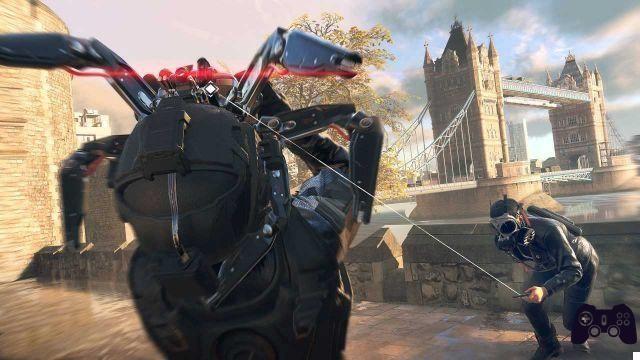 Platinum Trophy - Watch Dogs Legion: trophy list
Obviously our trophy list could not be concluded without the much coveted platinum trophy by Watch Dogs Legion. For sure you will all know how to get the platinum trophy, but for the sake of completeness we have decided to include it in the article anyway. You will find below the name and official description of the final Watch Dogs Legion trophy: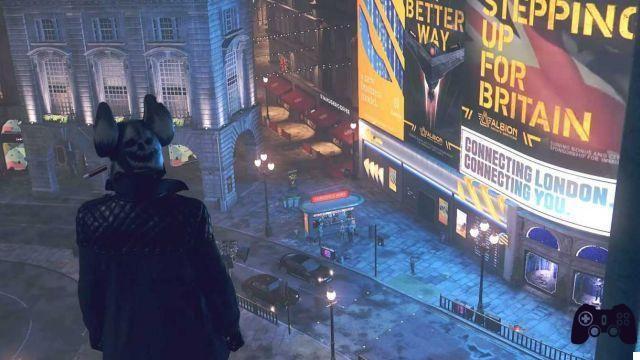 Another goal achieved!
This concludes our Watch Dogs Legion trophy list. Now you have it available a handy list to consult during your climb to platinum, so there is nothing left to do but start playing now and complete all the objectives of the title. We also remind you that, in case you need it, you can find it on our site many other guides on Watch Dogs Legion, such as those dedicated to fast travel and Technology Points.
Watch Dogs Legion è available now for PC, PS4 and Xbox One. If you are interested in staying up to date with all the news on the world of video games and much more, then continue to follow us here on Holygamerz.