In a world where the rhythms are increasingly frenetic and it is now almost normal to have little time to dedicate to yourself, often finding a moment to stop is essential. Stopping to think, to rest, or simply to take a breather before leaving again: allowing yourself to disconnect once in a while is essential, precisely to ensure that we can live every experience with the right serenity, always.
Each of us has our own ways to "escape", carving out the little time needed to recharge the batteries: there are those who bet everything on physical exercise, those who appreciate a good book, those who prefer to relax in front of a movie and so on. talking. If you are reading this article it is likely that, among many other forms of entertainment, you are particularly interested in the rich world of video games: after all, we are dealing with one of the most powerful means of communication, and not only that, that have ever existed. What we want to do is very simple: in fact we are going to talk about best video games designed to relax, and to better enjoy a little break. Enjoy the reading!
Slow down, with a video game
Let's start with a very simple premise: every gamer has their own way of approaching this medium, with everything that goes with it. There are those who play only and exclusively for fun, those who look for stories with an accurate and exciting plot and those who, among other things, see video games as a way to slow down. Even among the latter, if we want to go deeper, we find those who relax with extremely calm experiences… And who can do it with titles that still require a good deal of commitment.
Today we will try to give space to both cases, starting immediately with the first. Today's gaming scene is full of games belonging to this genre, and one of the most recent is Brine: Indie title from Gamious, released on all platforms in September 2021. Available on Xbox Game Pass, the game is a unique and unforgettable journey despite not focusing on a particular plot or overly complex dynamics .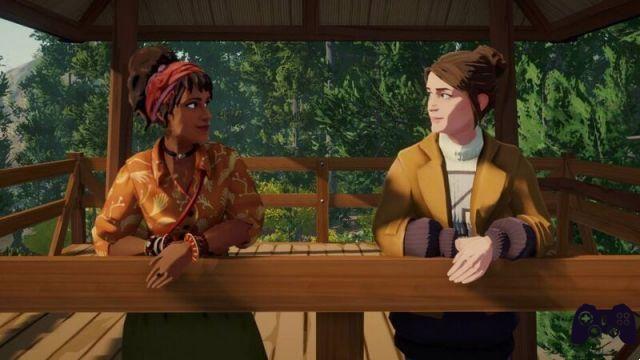 We will take on the role of Meredith, a woman in the prime of her career who decides to leave everything behind to work as a postwoman in the small village where she was born forty years earlier. Providence Oaks is an enchanted place in the heart of Oregon, where our protagonist will make new friends and meet many people from her past: all marked by the simple passing of the days, spent on our pickup truck between one delivery and another. The end result is an extremely relaxing experience, capable of involving the player while not requiring a real effort from him.
The theme of travel is also central in Journey, award-winning adventure signed by Thatgamecompany with a truly essential plot. By controlling a mysterious hooded figure, we will only have to go from a starting point to an end point: on our way we will meet many other players intent on making the same journey, and we will be able to communicate with them by exchanging simple coded signals. Calm also reigns supreme in Flower, the studio's previous title where the player will go to live… Dreams of many flowers placed on windowsills, inside their vases. From there, a journey into boundless nature will begin where you can explore again and again, in a one-of-a-kind visual experience.
Changing genre but remaining in the same vein, it is necessary to mention another indie title from last year: Unpacking. Born from the mind of designer Tim Dawson, this puzzle game is another game that starts from a very simple concept. In fact, we will find ourselves having to unpack our boxes in order to populate, year after year, the rooms of the many houses in which we are going to live.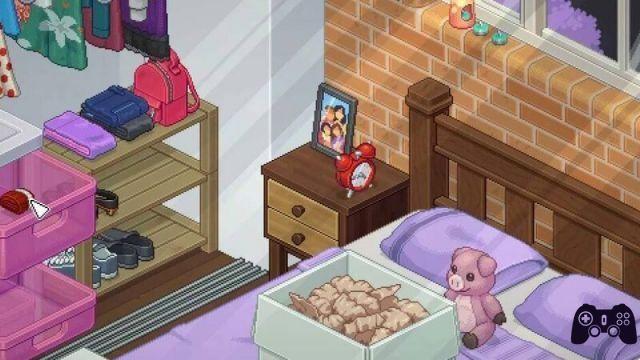 Attention to detail is very important here, and finding the right space to put everything in its place will require a lot of attention: a metaphor for life if you will, for an experience with strong Zen nuances. There is another such production townscaper, where we simply find ourselves having to build our little city without goals or limits of any kind. A title that the creator himself likes to define "more of a toy than a real video game".
Relax, it's "just" a game
As we anticipated at the beginning, a video game can relax in many different ways and moments. Just as there are experiences like the ones just mentioned, we find others that are perhaps more immersive but capable in the same way of helping players to pull the brakes for a moment. The saga of Life is Strange it is one of the most targeted examples in this sense, with a whole series of elements that form an almost perfect overall mosaic.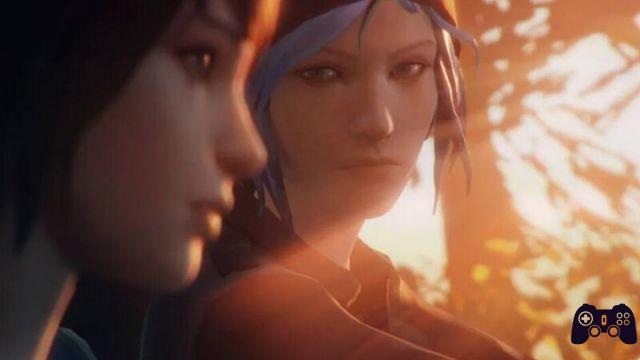 From the soundtrack to the telling of the stories of the individual characters, each component of the game manages to create an atmosphere that we can define as simply unique. Some of you may not find the responsibility of having to make certain choices very relaxing, some of which are very important, but as mentioned, there are a thousand approaches to enjoying such a particular medium as the video game.
Someone could relax with The Sims, although there are many aspects to keep an eye on, or even with managerial or simulation experiences such as SimCity, Cities: Skylines o Surviving Mars. The middle way, in this case, is represented by a series of experiences capable of falling within the same well-defined trend. Let's talk about titles like Animal Crossing o Harvest Moon, where small RPG mechanics make everything a perfect place to indulge in a few hours of escape.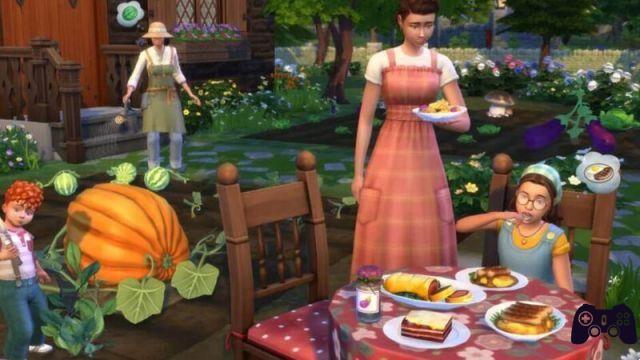 What unites these games is, at the base, a sense of tranquility transmitted in every little, tiny action. These are productions where the rhythms are always and deliberately very low, precisely to accompany the gamer on a journey of pure calm and total light-heartedness. In short, living a video game does not mean only and exclusively turning on the console to achieve a predefined goal: sometimes it is just a question of carving out the right space for yourself, without pretensions of any kind.
Virtually any title ever released on the market could fall into the category of video games capable of relaxing, precisely because each of us has our own way of seeing everything. Those we have talked about share the same basic approach, without clearly taking into account all the nuances that an experience such as gaming can bring with it.
In short, if you are among those who find playing DOOM relaxing, don't worry: the writer often finds the right amount of serenity in the old LucasArts graphic adventures, and knows people who like to switch off by dedicating a few hours to God of War as well as to Uncharted, Halo or Metal Gear Solid. After all, we know that the world is beautiful because it is varied. And video games are certainly no exception.