Lots of powers to customize Miles' abilities to your liking. Here's how to unlock all Mods in Spider-Man: Miles Morales
Miles Morales is certainly a novice kid when starting the game. With the passing of the hours, however, the protagonist will acquire more and more awareness of one's powers, gaining various skills useful to defeat ever greater threats. The number of skills featured in Spider-Man: Miles Morales is really tall, let's not waste any more time then and find out how to unlock all the Mods.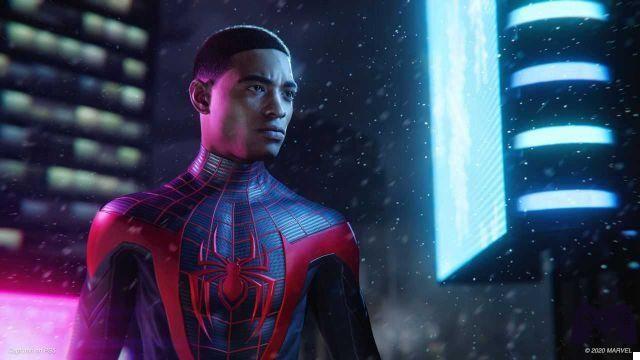 Freedom of choice
In this new chapter of the Insomniac series he has changed the management of the protagonist's upgrades. The developers have decided to emphasize the freedom given to the player in the choice of skills, which take the name of Mod. In particular in Spider-Man: Miles Morales the Mods are completely untied from the costumes worn.
You can choose up to four Mods to use at the same time, divided respectively between two Mods for the viewer and two Mods for the costume. These can be unlocked basically in two ways: by unlocking particular costumes, or by using activity tokens and components. You will find these resources by completing side activities and underground labs. The advice therefore is to alternate the main story missions with gameplay sessions dedicated to optional missions. Below you can find the complete list of all the Mods and how they can be unlocked in Spider-Man: Miles Morales.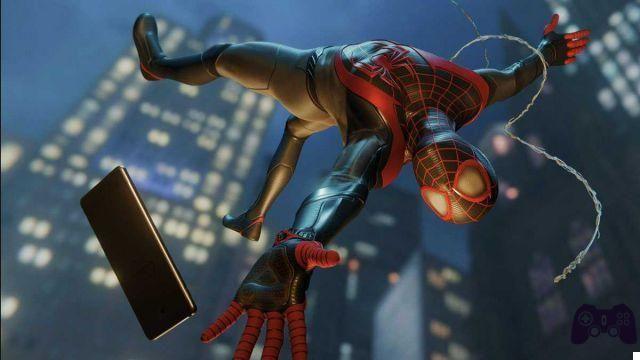 Viewer Mods - Spider-Man: Miles Morales, how to unlock all Mods
Here are all Mod for the viewer present in the game. In the brackets there are the requirements for unlocking, whether they are tokens and components or costumes (which you can find in our dedicated guide). The effects of the Mods are then described:
Optical triangulation (8 activity tokens): While scanning allows you to track enemies and follow them during Concealment.
Perfect view (14 activity tokens, 2 components): Increases the time window for the perfect dodge.
Insured supplies (10 Activity Tokens, 1 Component): Increases the drop rate of Gadget Ammo.
Target view (10 activity tokens): During the scan, indicate with a line an enemy with all those who can see him.
Venom residue (11 Activity Tokens): Energy released after a Venom attack can be absorbed.
Eyes behind the head (14 Activity Tokens, 3 Components): Automatically activates Concealment before being discovered.
Master acrobat (Brooklyn Visions Costume): Charge the Venom bar while circling between skyscrapers.
Unattainable (CHRONO Costume): Reduces damage from ranged hits by 25%.
Phantom attack (Scarlet Hood Costume): Web Attack takedowns cannot be heard by enemies
Redemption (Purple Dominion Costume): Stealth takedowns replenish gadgets with ammo.
Venom accelerated (EMPIREO Costume): Charges Venom bar as health decreases.
Bam! Pow! Wham! (A New Universe Costume): Sound effects are displayed as in the movie A New Universe.
Danger sensors (New Game +): Slow down time after a perfect dodge.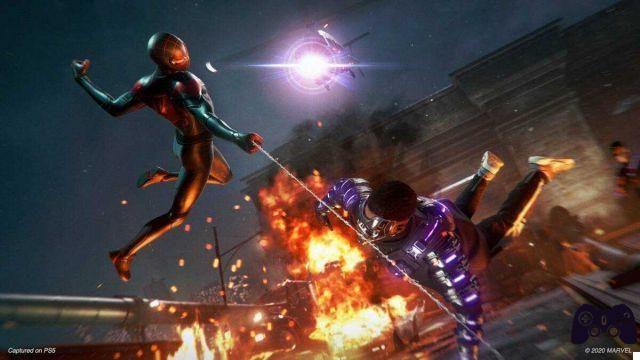 Costume Mods - Spider-Man: Miles Morales, how to unlock all Mods
Here are all the Costume Mods featured in the game. In brackets are the requirements and are described later the effects of the Mod when they are equipped:
Indestructible (3 Activity Tokens): Reduces damage from melee attacks by 25%.
Untouchable (8 Activity Tokens): For 5 seconds, increase damage by 50% after a perfect dodge.
Induction fabric (10 Activity Tokens, 1 Component): Enemies stunned by Venom generate extra life.
Inertia Venom (12 Activity Tokens, 2 components): For every six combo hits, an enemy suffers a Venom stun
Hidden fury (10 activity tokens, 2 components): Melee attacks generate extra Concealment.
Roomy pockets (14 Activity Tokens, 2 Components): Increases Gadget Ammo by 1.
Violent rupture (Classic Costume): Miles can perform a shockwave that destroys all weapons.
Powerful launch (Improvised Costume): Increases the damage of thrown items.
Resistance to antivenom (Miles Morales 2099 Costume): You can free yourself from Bolas with Concealment. Plus Venom Roxxon suppression lasts less.
Maximum concentration (Costume The End): Standing still does not consume the Concealment.
Reinforced cobwebs (Animated Costume): Enemies are trapped by cobwebs for longer.
Power transfer (Spider-Training Costume): Concealment can be converted to Venom energy.
Spider-verse style (A New Universe Costume): Change the animations of Miles to apply the style of the movie "A New Universe".
Scudo Venom (New Game +): Consume a Venom bar to heal all Venom Shields.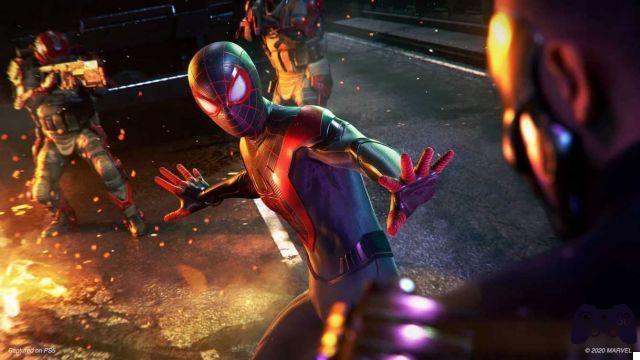 Maximum power
You now have a complete picture of all powers and abilities which Miles Morales can unlock in the course of his adventure. You can freely choose the four you prefer based on your gameplay style. For example, you can favor the skills dedicated to stealth, or those dedicated to hand-to-hand combat. This was the guide on how to unlock all Spider-Man: Miles Morales Mods. In the pages of our site you will find the usual coverage of the game with other guides such as Venom Skills Guide or Gadget Guide. Finally, we invite you to follow us on Holygamerz to stay up to date on all the news from the world of video games and more!