We offer you in this guide some tricks and tips to start Pokémon Mystery Dungeon: Rescue Team DX, nothing can stop your adventure
Pokémon Mystery Dungeon: Rescue Team DX is the remake of the titles released 15 years ago for Nintendo DS and GameBoy Advance: Pokémon Mystery Dungeon - Red Team and Blue Team. Games now collected in a single package and brought to light with a totally technical sector renewed. It is a game that awakens our nostalgic feelings to give us an adventure immersed in Pokémon on the Nintendo Switch.
No human is in fact the protagonist of the story, but it's all about the stories of our creatures favorite. Under a flashy colorful blanket the game hides some mechanics that are best known before starting, so there are some tips and tricks to immerse yourself stress-free in Pokémon Mystery Dungeon: Rescue Team DX.
Let's save them all
As the name of the game already suggests, we will have to face missions to save Pokémon in difficulty. This will see us participating in many battles, leveling up and recruiting to go through history. If you want to immerse yourself in the game without any major complications, we have put together some useful tips. So let's find out together how to get started Pokémon Mystery Dungeon: Rescue Team DX.
Choice of starter - Pokémon Mystery Dungeon: Rescue Team DX, tips and tricks to get started
At the beginning of the game we will be directed to the completion of a quiz on our personality, after which we will recommend the best Pokémon based on the answers. However, we will be able to refuse the suggestion and freely choose among the rest 15 Pokémon.
In case it is your first time to tackle the game or you do not want to try your hand at a too complicated start, we recommend choosing a Fire or water type Pokémon. These will be very effective against those of the grass type, a type of opponent that we will surely meet in the first moments of the game. Fortunately, there are plenty of water and fire-type Pokémon to choose from.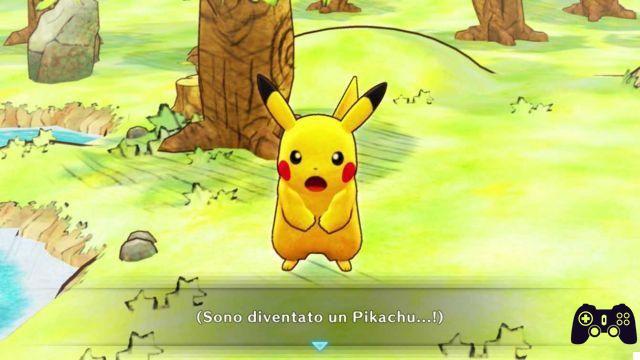 Beware of Surprise Attacks - Pokémon Mystery Dungeon: Rescue Team DX, tips and tricks to get started
It could happen, in moments of less attention, that an attack takes us by surprise. An opposing Pokémon hiding on the map suddenly comes out and wants to fight. One solution might be to always be ready to defend ourselves, but there is a better way.
While crossing a dungeon we will be shown the map on the left side of the screen. From it we will receive various important information such as the location of objects and objectives marked as shot blu. However we will have to pay more attention to those red representing i enemies ready to attack us. That way they won't be able to take us by surprise.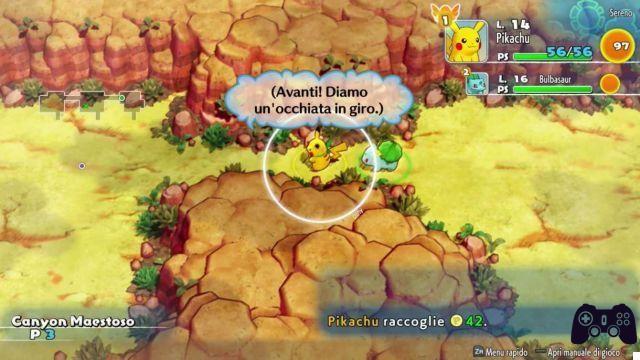 Don't be left on an empty stomach - Pokémon Mystery Dungeon: Rescue Team DX, tips and tricks to get started
What's better than dealing with problems with a full stomach? Our Pokémon know this too. An orange circle is shown next to the green life bar to indicate the belly (or hunger) of our little creature. In case it empties, with each step of the leader, the Pokémon's life will gradually decline. This is a situation to avoid and just go to the Kecleon shop, buy food and eat it when you need it most.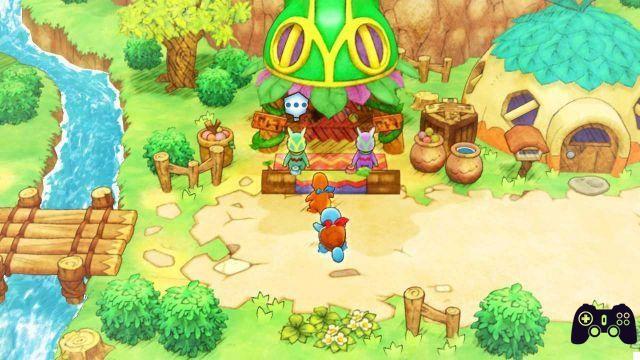 Protecting our earnings - Pokémon Mystery Dungeon: Rescue Team DX, tips and tricks to get started
Losing items accumulated during the game can be very frustrating. It is something that unfortunately happens in case we end up exhausted, but for this there are various solutions. The first is to deposit the earnings made in the bank run by Persian. The second is a direct help during the clashes, but it is definitely an expensive solution. A very useful thing is indeed the Revitalseme which completely restores HP, PP and belly to a Pokémon that becomes exhausted.
Oltre a questo Kangaskhan offers a service to secure our tools should we become exhausted in a dungeon. Before venturing out, it is advisable to deposit any valuables from our backpack and carry only the essentials with you.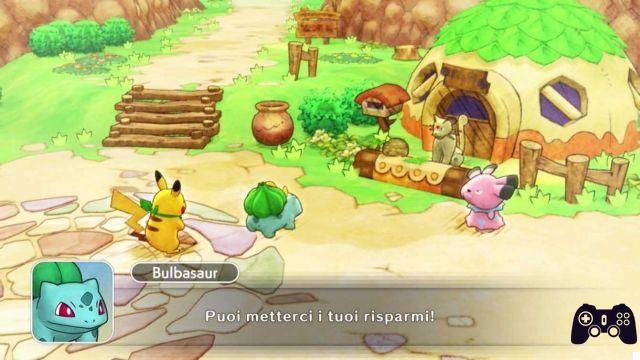 Recruit and Empower - Pokémon Mystery Dungeon: Rescue Team DX, tips and tricks to get you started
During the game we will be able to recruit new Pokémon to be brought to the team with us, this option is not available immediately after the game begins. To do this we will have to beat the first boss and be powerful enough to face him. In addition to leveling by facing enemies in the dungeons we will be able to bring our creatures to train in the gym. The place is run by Makuhita and it will help our Pokémon to become stronger.
Also speaking with Gulpin we can pay to get chained attacks. It means that every time our Pokémon attacks, it will use two moves at the same time increasing accordingly the damage caused. Receiving these moves costs game coins, so it will be necessary to put a lot of them aside to make all the monsters more powerful.
We are now ready for every dungeon
With the advice we have provided you should have learned the basics to start playing with Pokémon Mystery Dungeon: Rescue Team DX. In case you have doubts or want clarifications on this adventure created by Game Freak, ask us your questions below in the comments. In the meantime, I invite you to continue following us on Holygamerz to stay up to date on the world of video games and technology.