In this new guide on Pokèmon Go we will find out how to catch Jirachi, let's find out all the details together
Pokèmon Go is a title that has gone through several phases over time. From the initial boom, followed by a slight decline to continue with a clear recovery and then a stabilization on a certain type of standard. Between events and content updates, today, Pokèmon Go is experiencing a small recovery again. In the last few days she has left the hunt for Jirachi, let's find out how to catch this Pokèmon and all the steps to follow to proceed with the capture.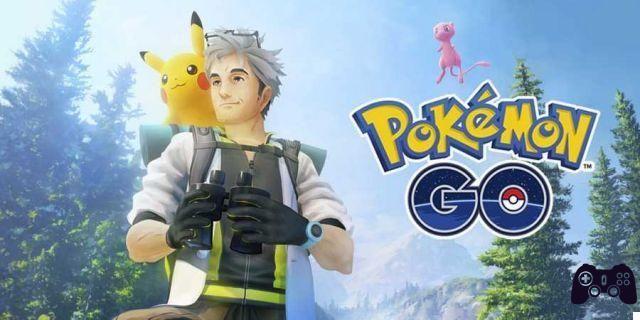 Niantic-Like
Before proceeding with the actual guide on how to capture Jirachi, let's spend a few words on what is becoming a real videogame "genre". Let's talk about the Niantic games that over time are beating the market related to mobile gaming, both iOS and Android. These are augmented reality titles that interact with the surrounding environment a fundamental element of gameplay. In this wake of Niantic-like, in addition to Pokèmon Go, also Harry Potter: Wizard Unite, which has been a great success, is obviously placed. No more chatter and let's continue with our guide and our advice.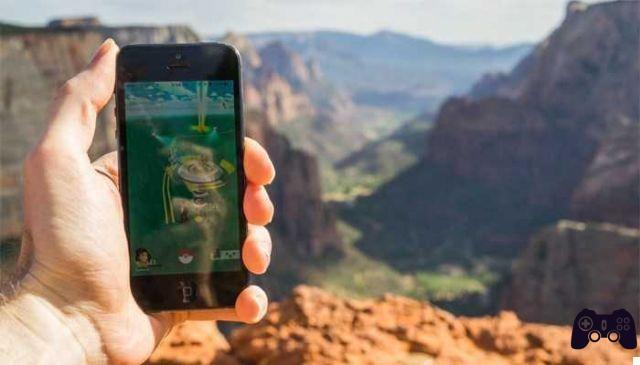 Phase 1 - Pokèmon Go: how to catch Jirachi
For the capture of Jirachi it will be necessary to go through several stages. It is about 7 step that will help you in the special search for this particular Pokèmon up to the actual capture. Here is the first step:
Catturate 25 Pokemon (1000 XP)
Visit 10 PokeStops or Gyms (Jigglypuff encounter)
Add 3 new friends (meeting with Feebas)
Rewards: Glacial, Mossy and Magnetic Lure Modules
Phase 2 - Pokèmon Go: how to catch Jirachi
Let's proceed now with the second stage of special research, here's all you'll have to do:
Catch 3 Whismur (10 Whismur Candies)
Evolve a Feebas specimen (1500 XP)
Get a gold medal for the Hoenn Pokedex (1500 XP)
Rewards: 2.000 Stardust, 10 Pokeballs, 3 Incense
Phase 3 - Pokèmon Go: how to catch Jirachi
Third phase e terzo step to be faced to continue with the special research aimed at capturing this special Pokèmon:
Take a picture of Loudred (meeting with Snorlax)
Make 3 great casts in a row (2000 XP)
Earn 3 candies walking with your partner (2000 XP)
Rewards: 20 Silver Pineapple Berry, 3 Star Chunks, 2.000 Stardust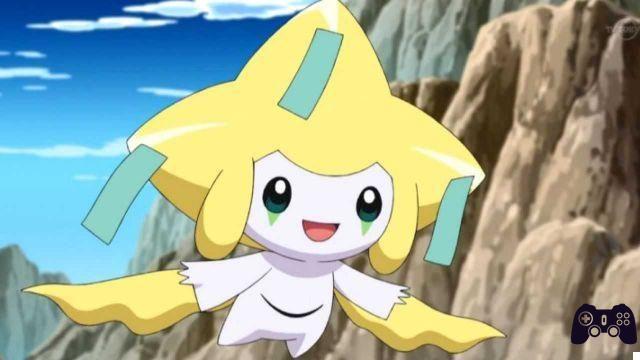 Phase 4 - Pokèmon Go: how to catch Jirachi
The research continues, here's what to do to put the 4 phase:
Catch 50 Psychic or Steel-type Pokemon (2500 XP)
Boost a Pokemon 10 times (2500 XP)
Send 10 gifts to friends (2500 XP)
Rewards: Fast TM, Premium Raid Pass, Loaded TM
Phase 5 - Pokèmon Go: how to catch Jirachi
We are approaching the final stages of this special research that you will need to then continue with the capture of Jirachi, here the fifth step:
Face a team leader 3 times (Kricketune encounter)
Win against another trainer 7 times (3000 XP)
Vinci in 5 Raid (3000 XP)
Rewards: 3 Rare Candies, 20 Ultra Balls, 3.000 Stardust
Phase 6 - Pokèmon Go: how to catch Jirachi
We arrive at the last phase dedicated to research. At the end of this sesto step, in fact, our reward and the seventh phase will be dedicated only to the meeting with Jirachi. Here's what to do:
take 5 photos of Psychic or Steel type Pokemon (encounter with Chimecho)
Make 3 Excellent Curved Throws (Bronzong encounter)
Visit a Pokestop for 7 days in a row (4000 XP)
Rewards: 10 Silver Pineapple Berry, 10 Star Chunks, 5.000 Stardust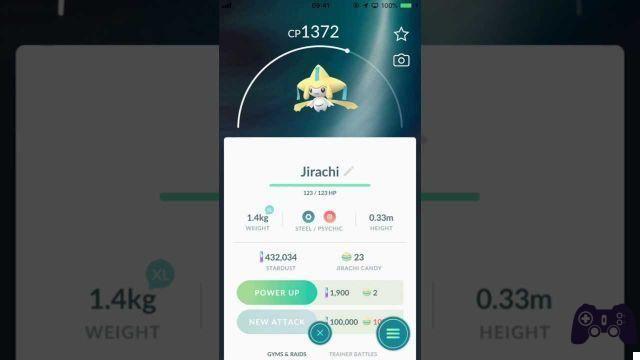 Phase 7 - Pokèmon Go: how to catch Jirachi
As mentioned above this last phase is dedicated only to the meeting you have with Jirachi. You meet a specimen in the wild, after which it will be up to you and your skill and experience as hunters and trainers to put in a real catch of the Pokèmon. Our advice is to make the most of the Pokèballs at your disposal, making high-level shots, possibly curved, in order to increase your chances of catching.
Good hunting for everyone!
This was our guide with all the steps to go through to put in place the capture of Jirachi. We would like to point out to you, an additional reward that will be delivered to you when you find yourself completing this hunt: it is a T-Shirt a tema obtainable in the Pokemon GO in-game store. Speaking of Pokèmon, let's move on to the console and the next Pokèmon Shield and Sword, have you taken a look at the Pokèdex? You can do it by clicking here.
To stay up to date on all the news from the videogame world and more, stay tuned to Holygamerz.