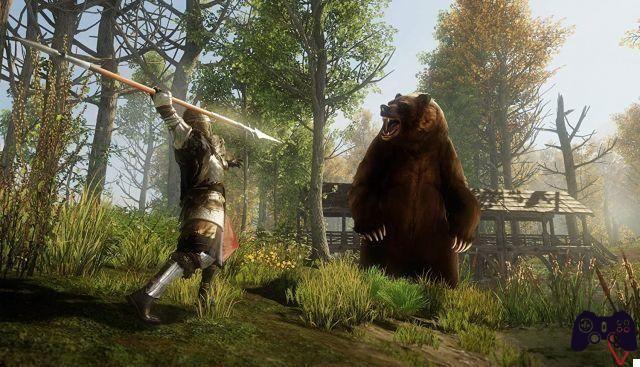 N is now available on PC and, the new Amazon game, is really talking about itself, and for this we have thought of this guide that will help you make money in the fastest way possible. Taking the first steps into the title can be complex, so having funds to lean on will be essential to improve your equipment and be ready for tougher challenges.
How to make money in New World? Here is the guide
The thing that brings the most money into New World it is the quests, which give a really important amount of prizes. You could, for example, dedicate yourself to faction missions, which will be possible to play in both PvP and PvE. Completing these objectives, in addition to a lot of money, will grant you other useful resources to progress in the game. In addition, these kinds of missions, once completed, can be repeated after 4 minutes.
In addition to this kind of tasks, the other advice we give you is to also take all the missions present in the Town Project Board, that is the bulletin board of missions present in each city. In this case the amount of money does not reach what was obtained with the faction quests, but it is also a way to differentiate the fundraising phase.
Obviously, buying and selling items is always a great way to earn money, considering and considering that New World offers auctions made by the players themselves. With a bit of luck, you will be able to obtain an object or material by little and then resell it at a higher price.
These are all the fastest ways to make a lot of money in New World, we hope our guide has been useful to you. As you can see for yourself, the game will not leave you but without the chance to get rich, you just need a minimum of application. Did you know that the Amazon stock had problems with servers?