Let's see in this guide what are the best armor in Minecraft Dungeons, based mainly on the upgrades they give to the statistics
Officially available from yesterday, May 26, Minecraft Dungeons is the new action-adventure title set in the universe created by Mojang. The gameplay is inspired by that of the classics dungeon crawler, and will see us then intend to explore dungeons alone or in co-op up to 4 players. In this guide, we're going to see which are the best armor sets in the game, based mostly on the boosts they give to the character's stats.
The importance of armor
The dungeons that we will find ourselves exploring will obviously be full of enemies, which we can face in close combat, or from a distance. In Minecraft Dungeons our armor will be as important as our weapons, as in addition to increasing defenses, several stats can dramatically improve.
We may have enhancements for example to attack, but also to more useful statistics in exploration, such as movement speed or collection of objects.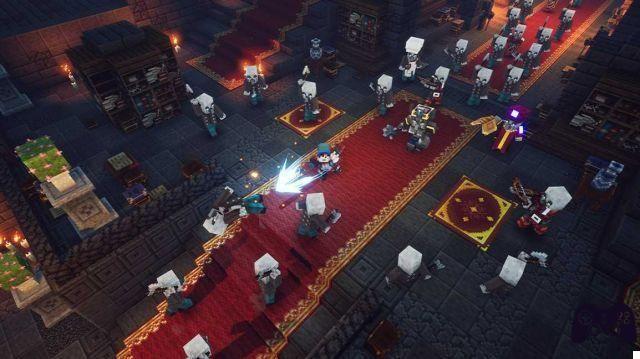 Highlander armor - Minecraft Dungeons: best armor
This is definitely one of the most recommended sets for those who prefer fighting to the white weapon. It provides a 30% increase in damage to melee attacks, and a 35% reduction in damage taken. The unique ability of this armor set is Swiftfooted, which increases the speed of our movements every time we dodge.
Full Statistics:
+325 Vita
Speed ​​boost after dodging
-35% Damage received
+ 30% melee damage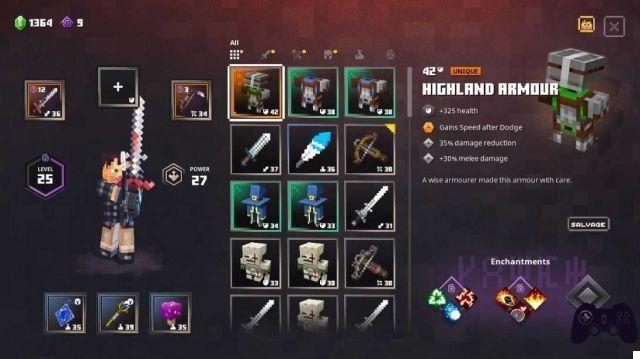 Spelunker armor - Minecraft Dungeons: best armor
This set doesn't give many stat boosts, but it does give us instead a bat as an ally, who will attack our enemies with us.
Hunter armor - Minecraft Dungeons: best armor
This is a fairly balanced set and suitable for different builds, which provides a 30% boost to both melee and ranged attacks.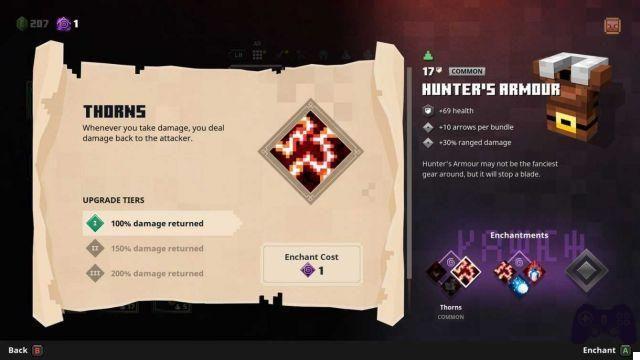 Soul Robe Armor - Minecraft Dungeons: Best Armor
In the game the Anime artifacts they are very useful, and this set will increase the speed with which we will collect them. In addition to the Soul Robe, the Grim Armor set also gives us the same upgrade, but the first also boosts Artifact damage.
Full Statistics:
+473 Vita
+ 100% Souls collected
+ 50% Artifact Damage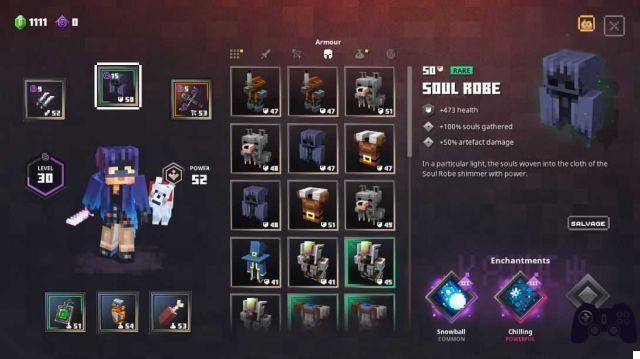 Armatura Bonus: Mystery
We put the latter set as a bonus because the stats are randomly taken from other pieces of armor. We could therefore find useless upgrades such as very strong upgrades, and the important thing is to check which ones have happened to us every time we find a piece of Mystery Armor.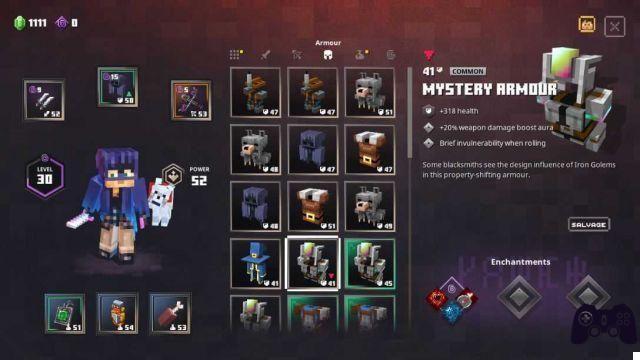 We hope this guide on the best Minecraft Dungeons armor has been helpful to you! Recall that Minecraft Dungeons is available from May 26 for PC, PlayStation 4, Xbox One, Nintendo Switch, iOS and Android. The game features cross-platform between all versions, with having a Microsoft account (in addition to various online subscriptions for PS4, Switch and Xbox One) as the only requirement. For other guides, news, reviews and specials on the gaming world, go to the dedicated section on our site!