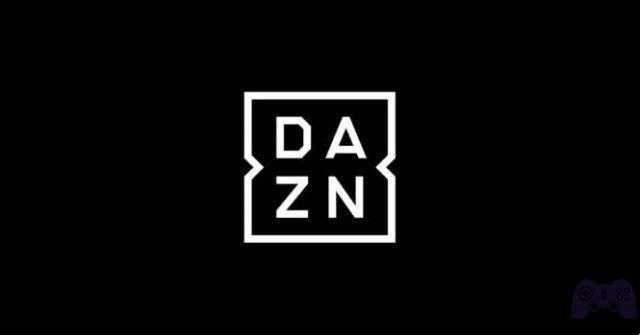 How to watch DAZN on Xbox? DAZN is the first global sports streaming service and is currently available in Germany, Switzerland, Austria, Japan, Spain and Canada. The service launched in Canada in July 2017 and is currently the only streaming service that allows NFL fans to watch all live games from the 2018-19 season and the NFL RedZone.
Are you tired of spending a fortune on cable TV just to keep the privilege of watching live sports games? Or maybe you've already cut the cord and are saving a lot of money. But
is something missing in your life? How about adding a low-cost sports live streaming service to bring some sports thrills to life?
DAZN is based in the UK and belongs to the Perform Group. Its core business is video streaming and they focus on making deals with various sports leagues to offer live sports games via its streaming app. DAZN currently provides its streaming service in Austria, Germany, Japan, Switzerland, the United States, Spain and Canada.
Over 8.000 sporting events are played every year for all regions that DAZN serves. A live sports streaming service like DAZN can offer live sports anytime, anywhere with consistent video quality, thus saving you time and frustration. If watching sports is in your blood, DAZN might be worth it.
How to watch DAZN on Xbox
To get the best experience watching DAZN on your Xbox, make sure you install the DAZN app.
[irp]
Download and install the DAZN app
From the Xbox "Home" page, go to the "Store"
Select Search and enter DAZN in the search box (the DAZN app will appear in the search results)
Select the DAZN icon
Click on Download for free and confirm the download
Once installed, you will find DAZN in Home> My games and apps> Apps.
Select the icon to launch the app. You can then log in with your existing DAZN details or register to create a new account.
Update your DAZN app
Follow the steps to check for updates available on Xbox One:
On your Xbox, log into the DAZN app
While in the DAZN pane, click the Menu button
Click on Manage your app
If updates are available for DAZN, they will be displayed on the right side
[irp]
Sign up for your Xbox
Please proceed as follows:
On the home screen, launch the DAZN app
Click Start Your Free Trial
Please fill in your personal details and click Continue
In the last step, select your payment method. Next, enter your payment details and confirm them.
Learn more for your Xbox
For the best DAZN experience, make sure your XBox operating system is up to date. You can find information on how to update your Xbox system on the Xbox support page.
Using your Xbox controller

We have optimized the game controller to make it easier to navigate the sports you watch and to control your playing experience. You can also use the Xbox Media Remote for basic app navigation. (Note: Play / Pause and Rewind / Fast Forward buttons on the Multimedia Remote are not supported yet.)

We highly recommend using an Ethernet cable to connect your Xbox to the router to eliminate streaming issues caused by unstable Wi-Fi signal.
[irp]
Supported models
Xbox One
Xbox One S
Xbox One X
Models not supported
Unfortunately DAZN is not supported on Xbox 360
Problems with your device
How can I reinstall the app?

On your Xbox, go to the Home / Dashboard area
Go to My games and apps
This will show you every application / game you have downloaded to your Xbox
Go to the DAZN app and click the Menu button
From the pop-up menu, select Uninstall
Later, you can use the Menu button on the Xbox controller again to reinstall the app

How can I restart my Xbox?

There are several ways to restart your Xbox. You can find detailed instructions on the Xbox support page
Further Reading:
How to watch DAZN on TV and alternatives
How to install and watch DAZN on Fire Stick
How to download Disney Plus on Xbox
How to install IPTV on Xbox One and Xbox 360?
How to connect an Xbox controller to iPhone for gaming and more