Sports fans and owners of a Huawei smartphone or tablet? There is good news, the DAZN app is finally downloadable from all devices equipped with Huawei Mobile Services via AppGallery.
As you surely already know if you follow the news from the world of smartphones, on the latest Huawei mobile products there are no Google services such as the Play Store but to fill this gap, the Huawei Mobile Services and the store AppGallery.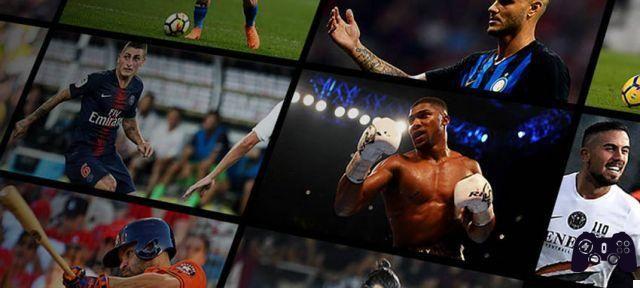 Slowly Huawei's online application store is populating the most popular apps, so as to allow even those who own a device of the brand to live the best Android experience even without the need to rely on the services of the American search giant.
Finally, DAZN's turn has also come, application dedicated to streaming sports events of all kinds. If you are interested in following the Serie A TIM, the station a MotoGP, Moto2, Moto3, he tennis, international football, cycling or, in practice, any other sporting event broadcast via the platform, you can now access the service comfortably from your Huawei smartphone or tablet.
"Sport excites, unites, creates teams and supporters. For us, making the DAZN offer available for all Huawei devices means offering all our users the opportunity to meet, cheer and follow their favorite sports even on the move. Meeting the needs of consumers is a priority for us ". Commented Isabella Lazzini, Marketing & Retail Director Huawei CBG .
Downloading the DAZN application is quick and easy. Just go to Huawei AppGallery, search for the name of the app through the search field and, once it appears in the results, select it and click on the Install button. Once installed, the app icon will appear on your homescreen or in the list in the app drawer.
Where can you see this sporting event? On Dazn! The DAZN online streaming service offers the subscriber the ability to watch many sporting events minute by minute live or on demand with 2 different devices at the same time and connect up to 6 devices. The cost of the subscription is 9,99 Euros per month with no duration restrictions