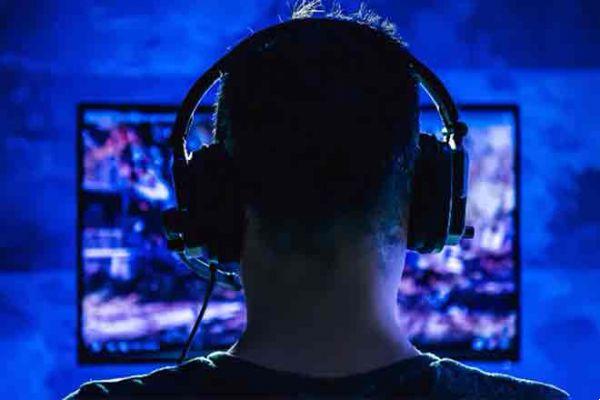 With the Nintendo Switch it's easy to play with others online, but there's no denying that this console actually makes communication with others via microphone confusing and convoluted. Unlike Xbox One and PlayStation 4, which have traditional voice chat options built into each system, Nintendo Switch often requires the use of additional apps or devices to use voice chat, and some games are often not supported.
Here's everything you need to know about each method to activate the Nintendo Switch microphone.
How to connect the Nintendo Switch to the laptop
How to set up and activate Nintendo switch microphone?
1. Use the audio jack with a Nintendo Switch gaming headset
Each Nintendo Switch console has an audio jack on the top and a USB-C port on the bottom. Both can be used to connect compatible earphones or headphones and also support most microphone models.
Microphones plugged into both ports can be used to natively chat when playing Fortnite or Warframe. All you have to do is plug in the microphone and start talking. No Nintendo Online membership is required.
When your Nintendo Switch is connected to the TV, you can also connect a USB microphone to the USB port on the dock for voice chat. Unfortunately, Fortnite and Warframe are the only video games that support microphone chat via this method.
2. How to activate Nintendo switch microphone via online voice chat app for Nintendo Switch
Nintendo runs its own voice chat solution, but it's incredibly limited and convoluted. Requires the use of an iOS or Android device, the Nintendo Switch Online app, and an active Nintendo Switch Online membership.
While it's definitely more complex than just plugging the microphone into your Nintendo Switch and talking, it works well and supports all headphones and microphones you can plug into your smart device, including Bluetooth headsets and microphones. You can also use your device's built-in microphone for voice chat, useful when you can't find your accessories.
The downside, however, is that it requires a paid monthly subscription and only supports a dozen games.
3. Use third party game chat apps with Nintendo Switch
To talk about Fortnite Nintendo Switch just use third party game chat apps. Ironically, the most popular way to chat with a microphone while playing video games on a Nintendo Switch is by using a third-party app on your smartphone, tablet or computer.
Using another voice chat service or app is often completely free, can be used while playing any video game, and can even engage friends on other consoles like Xbox One and PS4. Also, this method can support most headphone and microphone models if you are using a smart device.
Virtually all models are supported when using a modern computer or laptop. When using an app on a smart device for voice chat, make sure you connect to Wi-Fi so you don't use all of your cellular data.
Basically, all you need to do to chat with this method is to have all your friends download the same app on their devices, then start a group call or chat.
Here are some of the apps to use as voice chat with the Nintendo Switch Online app:
Discord- An incredibly popular service that supports free text chat rooms and group calls.
WhatsApp: one of the most popular alternative apps for phone calls. Also great for video game voice chats.
Skype: Not very popular with kids these days, but most parents will already have an account to use.
Xbox. The official Xbox app on iOS, Android and Windows 10 supports voice chat. A good option if you have a lot of Xbox Live friends.
Line. Line is a kind of WhatsApp of Japan and is popular with those living in Japan and international users interested in Japanese culture, anime and video games. It can support group calls with up to 200 people.
Until Nintendo introduces better support for microphones, headphones, and voice chat, this third method is the best way to communicate while gaming on the Nintendo Switch for now.
Further Reading:
What to do if Nintendo Switch does not connect to Wi-Fi
Cheap Nintendo Switch Lite: where to buy it at the best price
How to Sync Nintendo Switch Controllers
New Nintendo Switch emulator for Android phones
How to connect the Nintendo Switch to the laptop