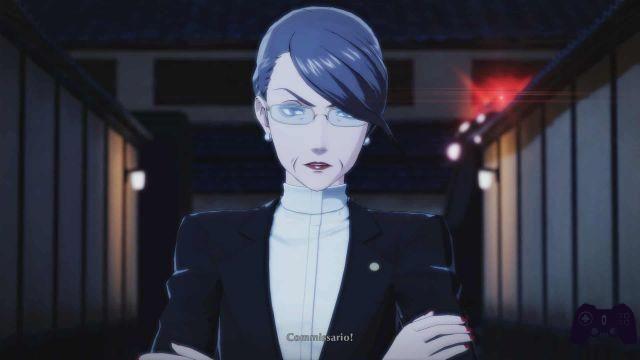 Persona 5 Strikers he inherited several aspects from his predecessor, including the large cast of primary and secondary characters. Today we will examine one of those belonging to the second category, namely Miyako Kaburagi, the police officer under whom Zenkichi works.
Description and role in the story
Miyako Kaburagi is a Public Security Police officer in the Tokyo Metropolitan District. He has a very serious and pragmatic approach to his work and a strong belief in justice. He detaches himself from this serious attitude only when he speaks with Zenkichi, his subordinate, towards whom he nurtures respect and affection.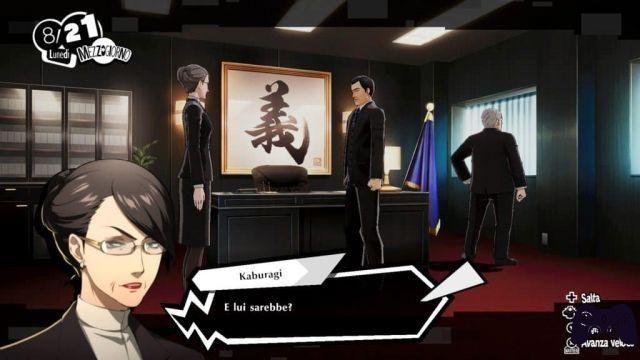 During the events of the game she follows the "change of hearts" case and strongly suspects the involvement of the Phantom Thieves, which will lead her to have Zenkichi infiltrate them to arrest them in case of guilt.
At some point she will even be convinced to arrest the group of boys from Jun Owada, being promised by the politician a promotion to secretary general in case of success.
Despite everything, the raid she organized will be thwarted by Zenkichi, who will warn the Phantom Thieves and allow them to escape, getting arrested in their place for obstructing justice.
Subsequent events will still make her open her eyes to the situation, finally allowing her to identify both Akira Konoe that Owada as the real culprits of the case.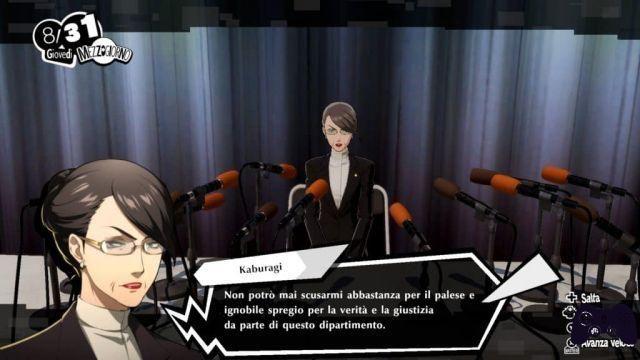 With the closing of the game, a press release will be broadcast on the maxi screen of Shibuya announcing the arrest of the two and all the personalities who helped them.