In this short guide we want to list and explain all the methods that Genshin Impact makes available to you to increase your Adventure Rank
Genshin Impact was released just a couple of days ago, and we are already closed in the new free-to-play title by miHoYo. A colorful open world full of things to do, stories to experience and places to discover. The "inspiration" to The Legend of Zelda: Breath of The Wild is obvious, but not tacky or annoying. Maybe the Nintendo title is of such an important invoice that it has managed to set new standards and a new sub-genre, but the titles that are heavily inspired by it always seem to be so damn interesting. Just think of the former Gods and Monsters, now Immortals Fenyx Rising.
What is Adventure Rank?
Genshin Impact is a real action-jrpg, despite being a free-to-play with gatcha elements and lots of microstransactions, its nature remains intact. Our characters, therefore, will obviously be able to do exactly what you do in any good action-jrpg: learn new skills, find weapons and accessories and, of course, level up. The character level, however, called "Character Level", is not the only thing that will increase over the course of the adventure. In Genshin Impact there is in fact another type of level, called Adventure Rank, which will rise in a different and independent way compared to the Character Level. Let's see what it is and how to quickly increase it.
Why do we need to increase it quickly? - Genshin Impact: how to quickly increase the Adventure Rank
Increasing the Adventure Rank is essential for several reasons, in the title of miHoYo. First of all, some story missions will not be unlockable unless you reach certain ranks, but this is the minimum. The ability to use multiplayer functions is also closely linked to a certain Rank (16), as well as the ability to explore particular dungeons, take on side missions and so on. The Adventure Rank also appears to be tied to the account and not the character.
As much as you may want to quickly increase the Adventure Rank to unlock multiplayer, you just… can't. The process is quite long, however much you can explore and complete missions, and however, it will require you about fifteen hours of gameplay. Initially, we simply advise you to carry out all the story missions that Genshin Impact makes available for now. These will guarantee you various rewards, as well as significant boosts to the Adventure Rank. In this way, you will be able to reach approximately Rank 10-11.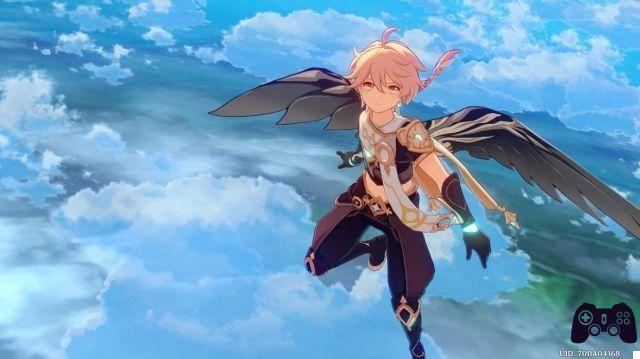 Lots of activities - Genshin Impact: how to quickly increase the Adventure Rank
Genshin Impact, as a good role-playing game, will reward you for each secondary quest completed, but not only. Below is a short list of activities that you can carry out in the game map from the very beginning:
Open chests;
Discover new areas;
Completare i Dungeon;
Find Fast Travel Points;
Sconfiggere boss e miniboss.
When you reach Adventure Rank 12, you will unlock Commissions Quests, daily missions that will allow you to get large amounts of Adventure Exp. Completing a single Commission Quest earns 250 experience points, and completing all of them earns 400 bonus experience points. They reset every morning at 4, so always remember to get them done as soon as possible. To increase the Adventure Rank you can also offer Anemoculus or Geoculus to the various Worship Statues that you find scattered around the map. This will also allow you to increase your maximum stamina level.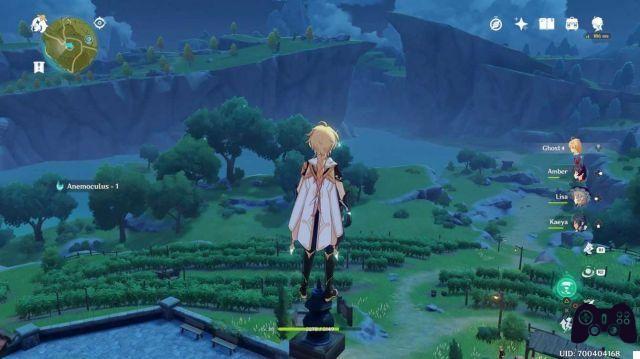 Adventure Rank 12: essential! - Genshin Impact: how to quickly increase the Adventure Rank
Completing objectives in the Adventurers Handbook will grant you additional experience points for the Adventure Rank. Furthermore, once you reach Adventure Rank 12, you can unlock free exploration of the Windy Cliff dungeon. You will have already completed this dungeon by plot, but you can explore it again as many times as you want to get, in fact, experience points for the Adventure Rank. In summary: get ready to explore, open chests, chase sprites, throw yourself from the highest points to reach Anemoculus and Waypoints that previously seemed unreachable. Get ready to have fun, in short!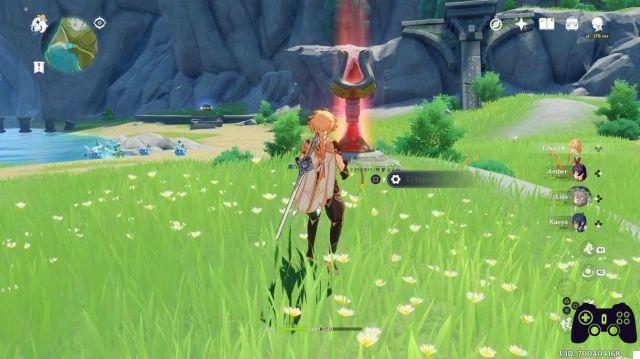 Have fun
Here ends our short guide on how to quickly increase Adventure Rank in Genshin Impact. Have you already downloaded the free-to-play title of miHoYo? What do you think about it? Write it to us below in the comments, we will continue to keep you updated with all the news on videogame and tech! And get ready for many Genshin Impact themed guides: the journey has just begun!