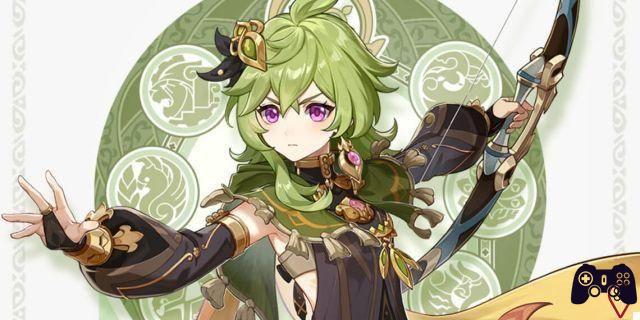 Collei is one of the numerous characters from Genshin Impact with the supporting role. She, along with Cyno, has already made an appearance in the manga dedicated to game made by miHoYo. For this reason, many players are pawing to be able to make the most of its potential. What are, then, the best builds for Collei.
The character of Genshin Impact can have numerous uses, in fact, it is possible make the most of the applications of the Dendro, but it can also have a DPS build where it focuses a lot more on doing damage.
The best Artifacts for Collei
4pe Deepwood Memories: increases the DPS (damage per second, ed) of Collei and the damage of the other Dendro characters;
4pe Gilded Dreams: personal damage is mainly concentrated and has no value whatsoever if you want to create pure support;
4pe Noblesse Oblige
4pe Instructor
As for the last two Artifacts, it must be said that Instructor is perfect for reactions, but it has a value of 4 stars, which lowers the character's overall stats.
Main statistics of the Artifacts
Timepiece: Energy Recharge (ER) or Elemental Mastery (EM) or Attacco
Goblet: Dendro bonus damage
Circlet: percentage of critical or damage
The main stat of the new Genshin Impact character, should use the Goblet for the bonus damage Dendro and the Critical Circlet. While for the Timepiece, you can use one of the three choices at your convenience. Though the ER or the EM is much more useful. Attack is the worst, despite being able to adapt well to almost all combat scenarios.
The best weapons for Collei
Simulacra Water
Polar Star
Elegy for the End
Skyward Harp
Thundering Pulse
The Stringless
Alley hunter
Fading Twilight
If you are looking to maximize Collei's damage, then we advise you to use Water Simulacra from the Polar Star. While if you prefer Having a support on your Genshin Impact team, then it pays to have Elegy for the End (or Favonius Warbow, to replace).
Now you just have to go to the search for Genshin Impact artifacts and weapons in order to make the best use of Collei.