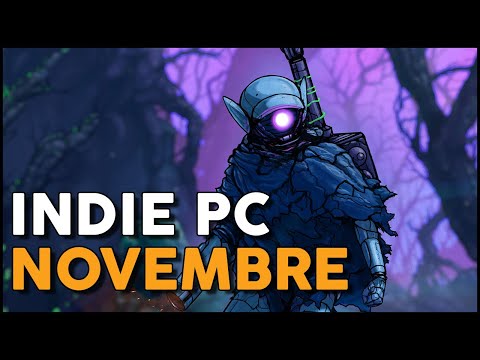 After the start of the new Steam Autumn Sale, many will have already pulled out their wallets to grab some discounted experience. These days, however, in addition to the discounts there are a number of free games to redeem on PC. Waiting to be able to get our hands on the next free titles that will be offered tomorrow by the Epic Games Store, today GOG, the CD Projekt RED platform, is giving us one of the best indie games of the last years.
The title that is being given away by GOG in these hours is none other than narita boy, one of the most interesting independent experiences that are currently on the square. Studio Koba's debut game is an ode to all video game culture and an adventure that will inspire you to discover a digital world full of mysteries and secrets. As for the gameplay, we are talking about a two-dimensional action full of various moments to be enjoyed.
In addition to mixing a number of videogame elements, Narita Boy wants to create a narrative full of pathos by mixing it with a pixel art graphics with great attention to every detail. Another sector that will leave you speechless are the animations of the models; many and very fluid, especially if you think that this is still the first work of an independent team made up of not too many people.
If all this has intrigued you, know that you can redeem for free Narita Boy on GOG at this address. To make this free title yours, just follow the simple instructions on the CD Projekt digital store page. If, on the other hand, you are always looking for new free games to make your own, know that tomorrow afternoon it will be up to the Epic Games Store to release new titles at no cost.
Before saying goodbye, we advise you to visit our YouTube channel, where you can find videos dedicated to the gaming world at 360 degrees.