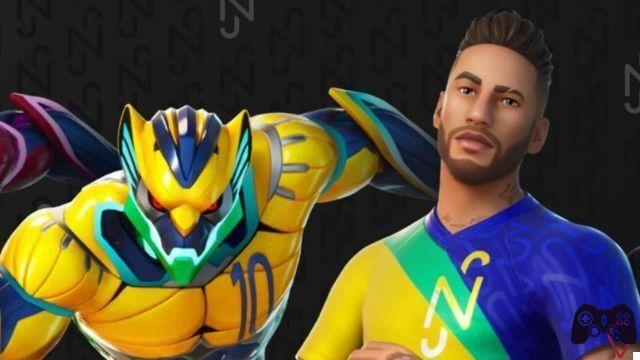 With the start of the brand new 6 Season di Fortnite, fans were able to witness an incredible number of new introductions, including weapons and new mechanics, which were able to completely modernize the formula of the game. Among the novelties that most attracted the attention of fans, however, there is certainly the brand new skin dedicated to the famous footballer Neymar Jr., obtainable by completing various tasks. Many of these require you to interact with some NPCs. So here is our Fortnite Season 6 guide in which we will explain where to find these NPCs, i Soccer characters, and get to complete some of the challenges needed to get the Neymar Jr skin.
With the brand new update, Epic Games has finally introduced the ability to get the coveted skin dedicated to one of the most famous footballers in the world, which was announced with some short teaser trailers before the start of the brand new Season 6.
As anticipated, to get this beautiful skin, all you have to do is be in possession of the Pass Battle, or buy one using your own V-Bucks, and complete the tasks dedicated to the character, which you can view from the appropriate tab in the menu.
Many of these assignments will be linked to the interaction with specific NPCs, introduced with the latest update. THE Soccer characters of Fortnite Season 6 are positioned in the brand new football fields, inserted in the game for the occasion, located in three points of the map.
You can find the soccer fields, and therefore the Soccer characters, a Troublesome docks, Holly hedges e Pacific Park. Once you have reached one of the three positions, simply interact with the NPC and follow the instructions related to your assignment.
For example, one of the challenges it will simply ask you to talk to a Soccer character, while others, slightly more complex, but not at all difficult, will require you to complete the tasks assigned by these particular characters. Keep completing the challenges to get the Neymar Jr. skin in Fortnite Season 6.